Secure the Future with Abnormal
Invest in the Abnormal platform to protect your organization from the attacks of today and tomorrow.
Trusted by Global Enterprises
Securing Your Organization is a Never-Ending Task
Emerging Threat Landscape
Attackers find new ways to target your employees, looking for new opportunities to make money.
Expanded Attack Surface
As more tools are used to run legitimate business operations, attackers can use them to gain access.
Sprawling Security Tools
The average enterprise uses more than 130 security tools, making it difficult to assess the company's risk profile.
How Abnormal Protects Your Organization from New Threats
Continuous AI Learning Stops Emerging Attacks
Abnormal continuously trains and retrains the ML-based models to detect and prevent new types of attacks. The scalable architecture allows the platform to ingest an exponentially increasing number of signals across all types of platforms to help inform these models and provide superior protection.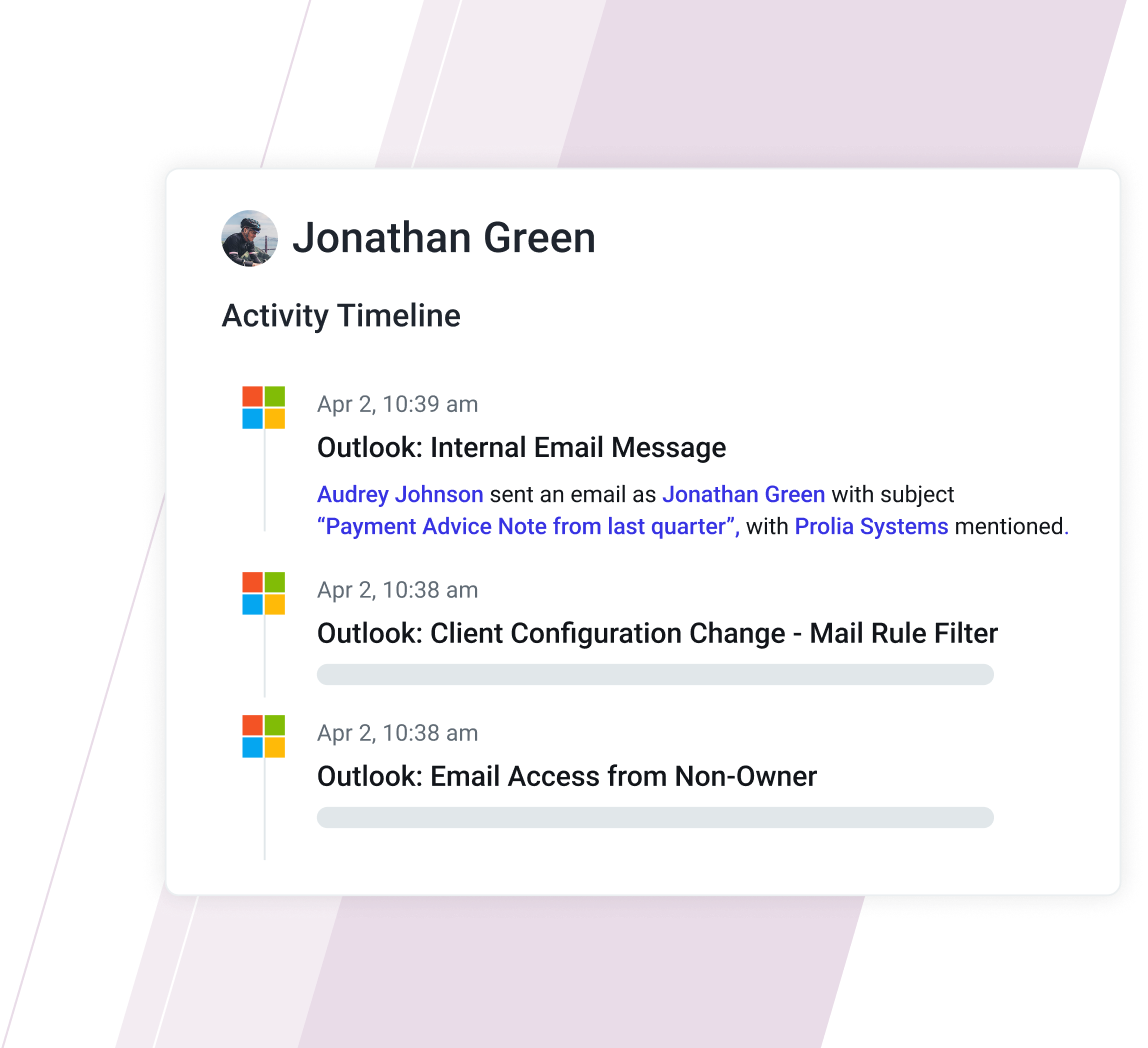 Email-Like Protection for Cloud Communications
Abnormal protects your cloud email and expands email-like protection to connected applications, including Slack, Microsoft Teams, and Zoom. The platform reviews messages for malicious content, detects compromised accounts, and highlights changes in user privileges to secure your data—no matter how attackers enter.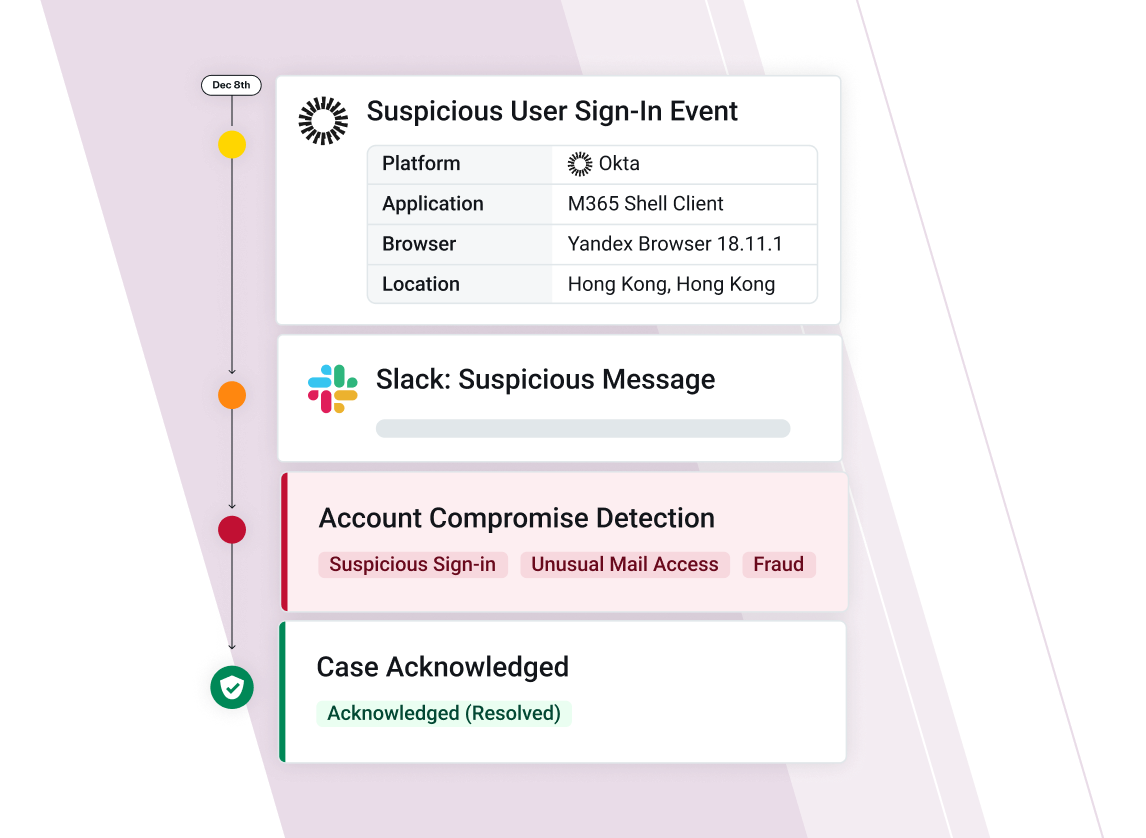 Turnkey Integrations into Your Security Ecosystem
The API architecture allows Abnormal to not only easily integrate with Microsoft and Google but also provides integrations into all the tools used across the enterprise. Security teams can ingest data from CrowdStrike, Okta, Splunk, ServiceNow, and more to see risk across the entire ecosystem.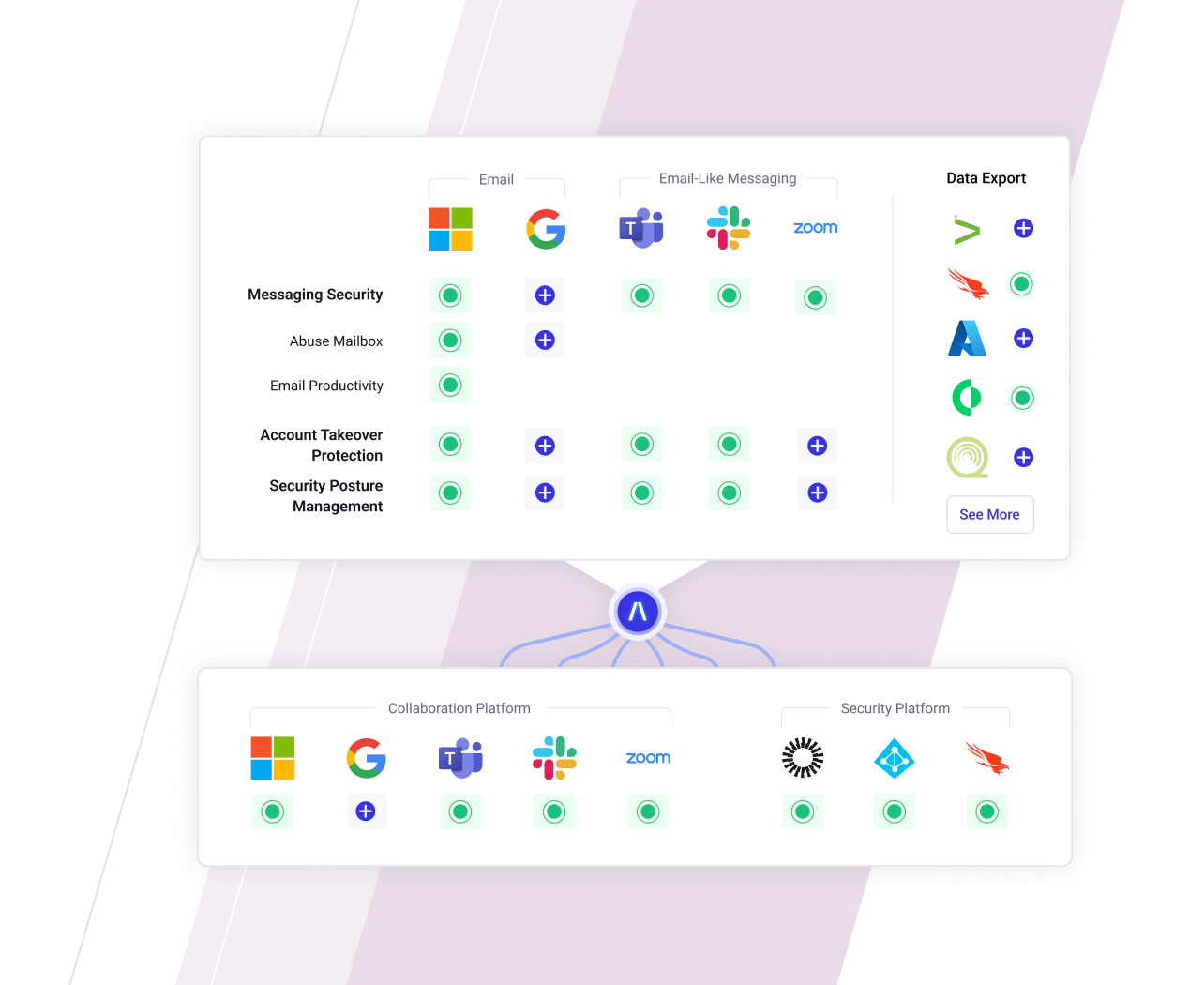 I'm excited to see Abnormal Security and CrowdStrike working together to protect our employees against the types of attacks traditional solutions often fail to detect. With the ability to correlate user behavior events across endpoint, email, and authentication sources, our security team can quickly uncover account takeover attacks and take preventative measures."
— Christopher Chambers, Vice President of Information Security at Comfort Systems USA
Frequently Asked Questions
Secure Your Organization Now and in the Future
Protect your organization from the full spectrum of current and emerging email attacks with Abnormal.