Stop Lateral Phishing Attacks
Find and block lateral phishing attacks emanating from compromised internal accounts.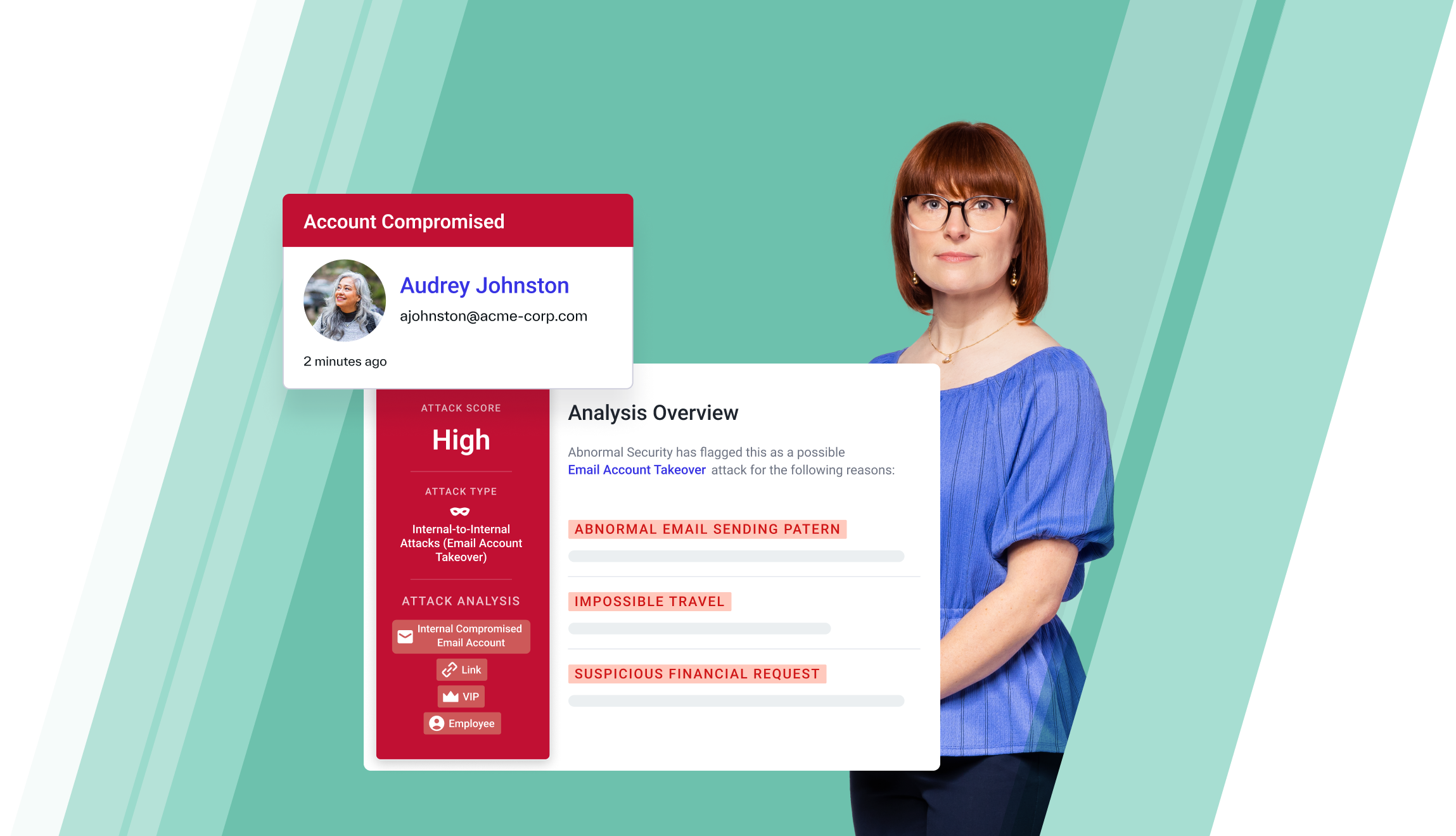 Trusted by Global Enterprises
PROBLEM
Internal Attacks Evade Visibility
Lateral phishing, or internal spearphishing, attacks are malicious emails sent from a compromised user to another internal employee, encouraging them to send money or provide access to sensitive data. Secure email gateways often fail to detect these attacks because they have limited visibility into internal email traffic.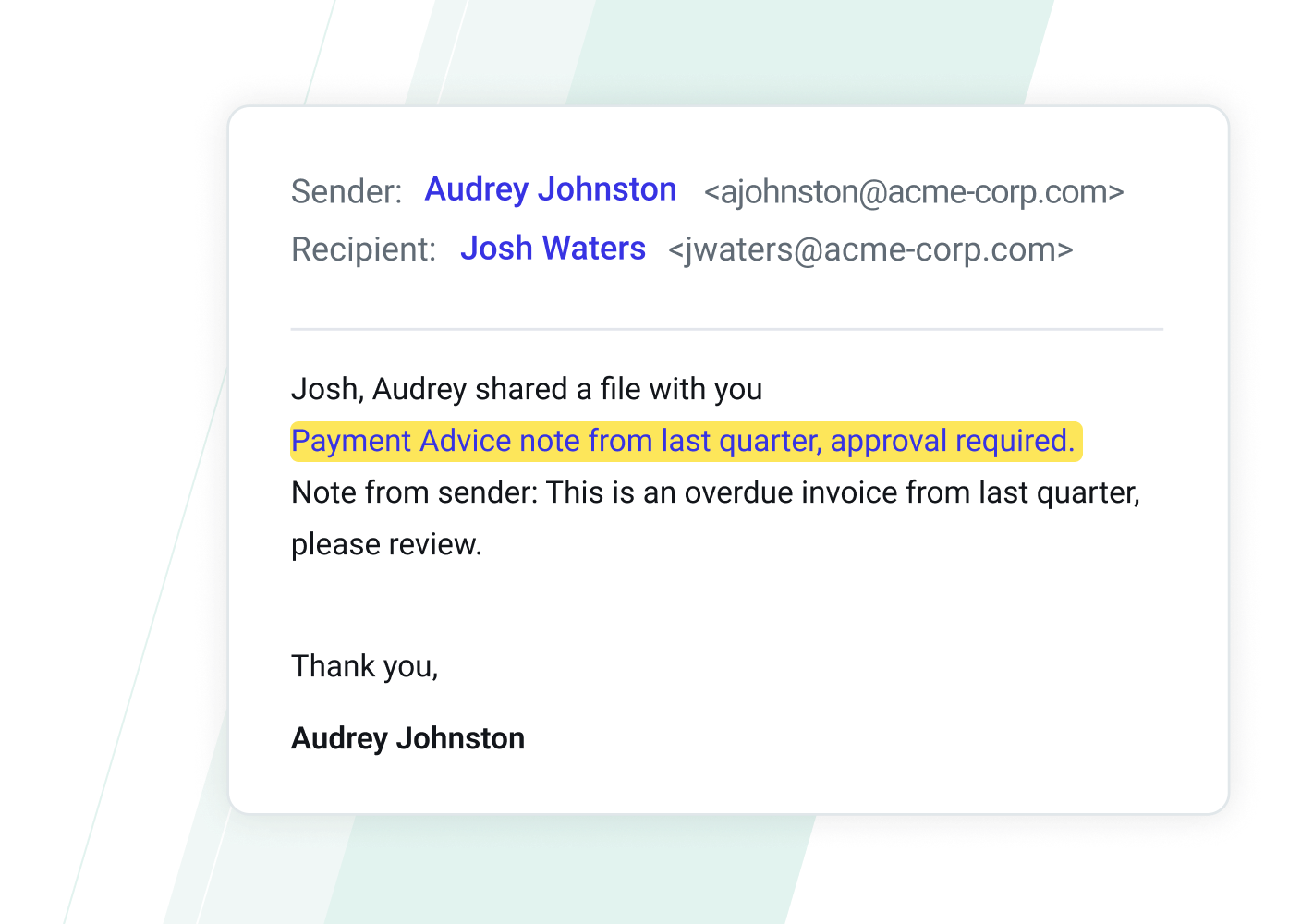 SOLUTION
How Abnormal Stops Internal Attacks
Inspects all internal messages with visibility offered by the API architecture.
Analyzes messages against communication patterns like reporting relationships, message history, and frequency.
Reviews email content to detect malicious links, even when phishing pages are behind redirects.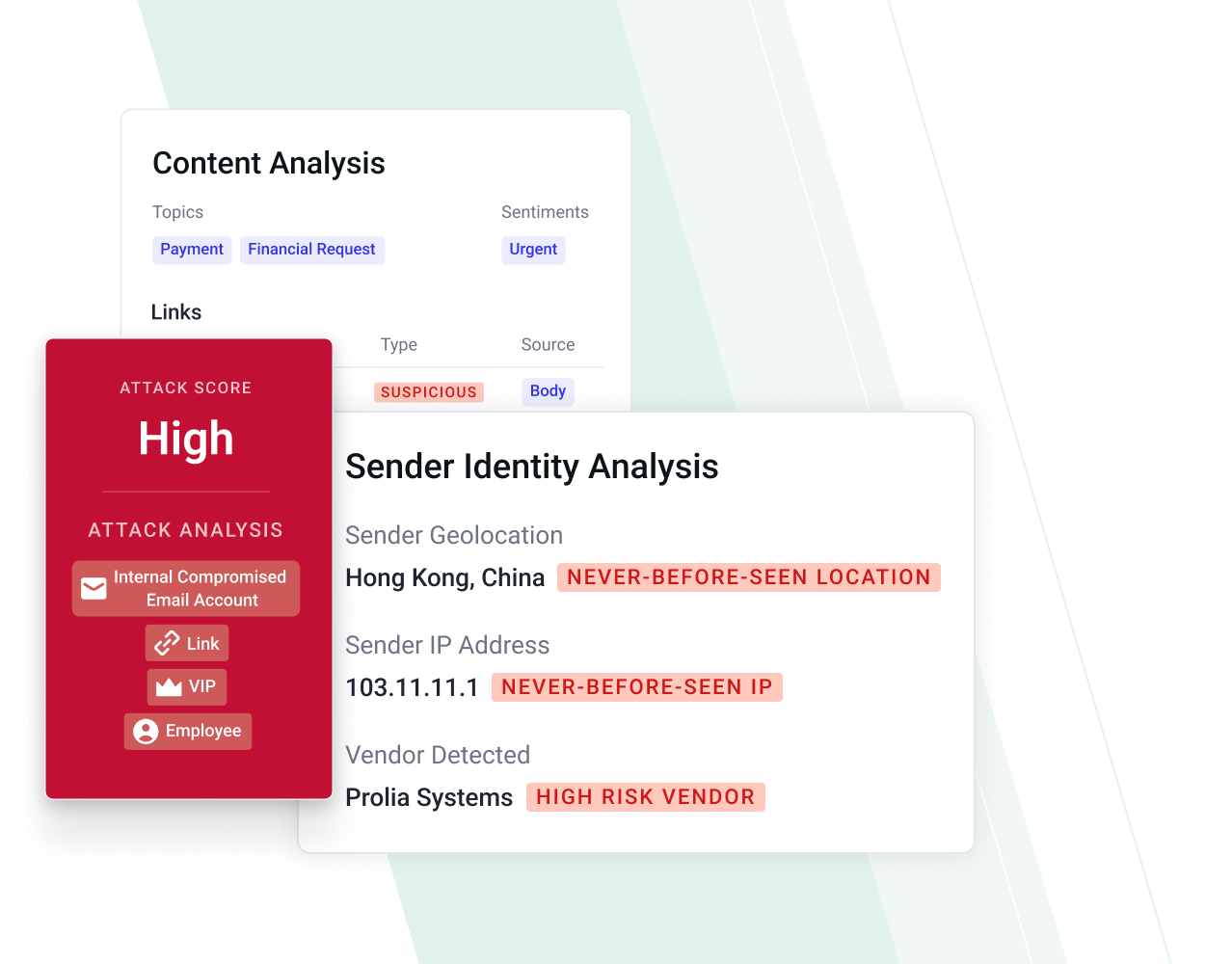 WHY ABNORMAL
A Unique Approach to Stopping Lateral Phishing
Inspects and analyzes messages that traditional solutions cannot see.
Behavioral AI models learn typical message content to flag anomalous URLs and suspicious tones.
API integration enables automatic remediation of internal-to-internal attacks, hiding them before employees can engage.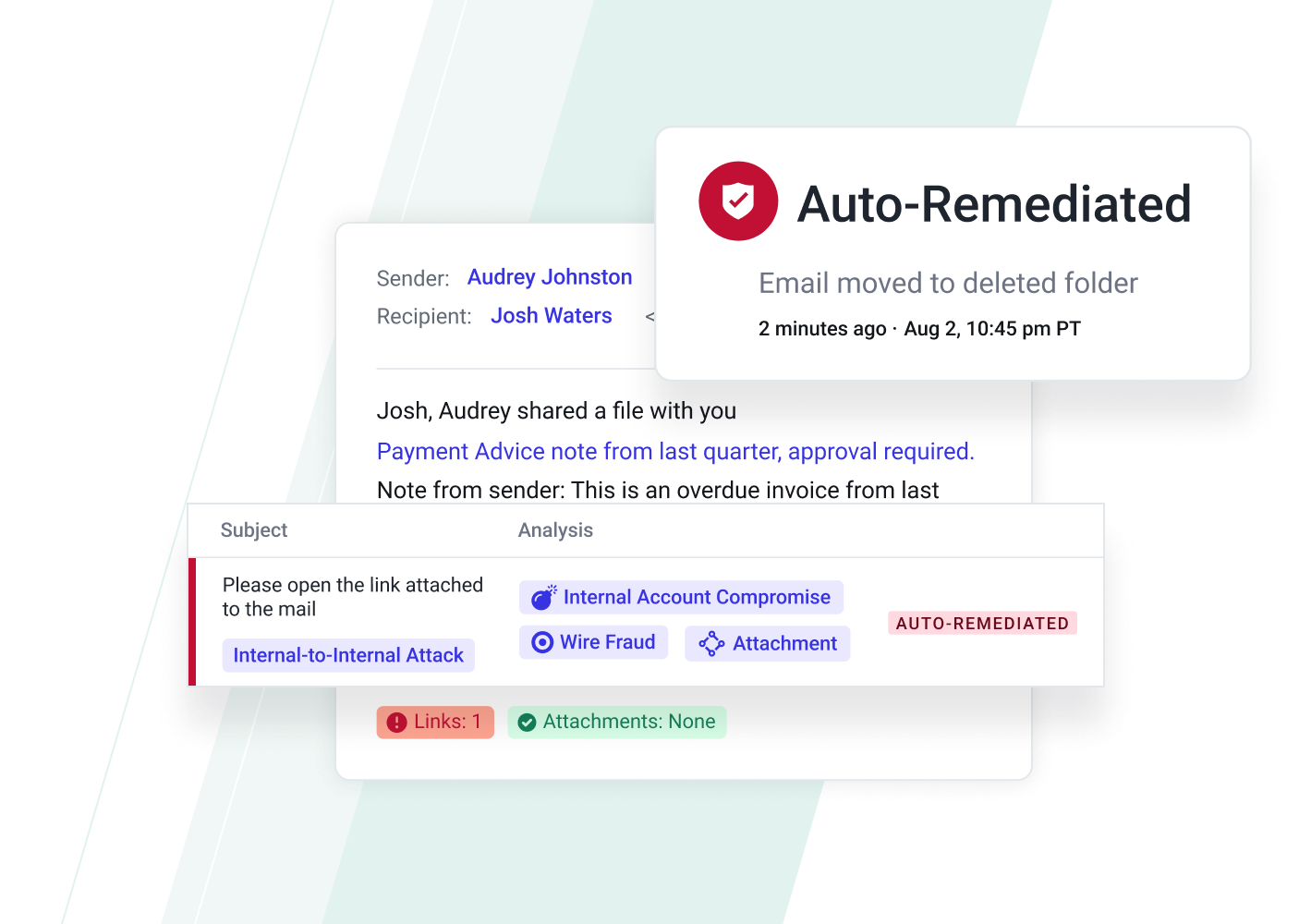 Abnormal Benefits of Stopping Lateral Phishing
Prevents lateral movement of attackers in your environment.
Secures employee credentials across all connected applications.
Protects sensitive data, including financial and customer information.
We saw emails impersonating clients with fraudulent invoices seeking payment. We saw credential phishing emails impersonating our CEO and service providers like DocuSign. We needed to stop these threats and to confidently recognize those emails coming from legitimate senders."
— Amy Grisham, Director of IT Governance and Compliance, Everise
Discover How to Stop Lateral Phishing Attacks
See how you can harness advanced behavioral AI to block internal attacks.
Get Inbound Email Security
See the Latest Phishing Attacks
View the latest phishing attacks blocked by the Abnormal platform.
View More Phishing Attacks
Watch the Lateral Phishing Demo
Discover how Abnormal stops lateral phishing attacks that evade traditional solutions.
See the Abnormal Solution to Lateral Phishing Emails
Protect your organization from internal-to-internal phishing attacks before compromised accounts can wreak havoc.