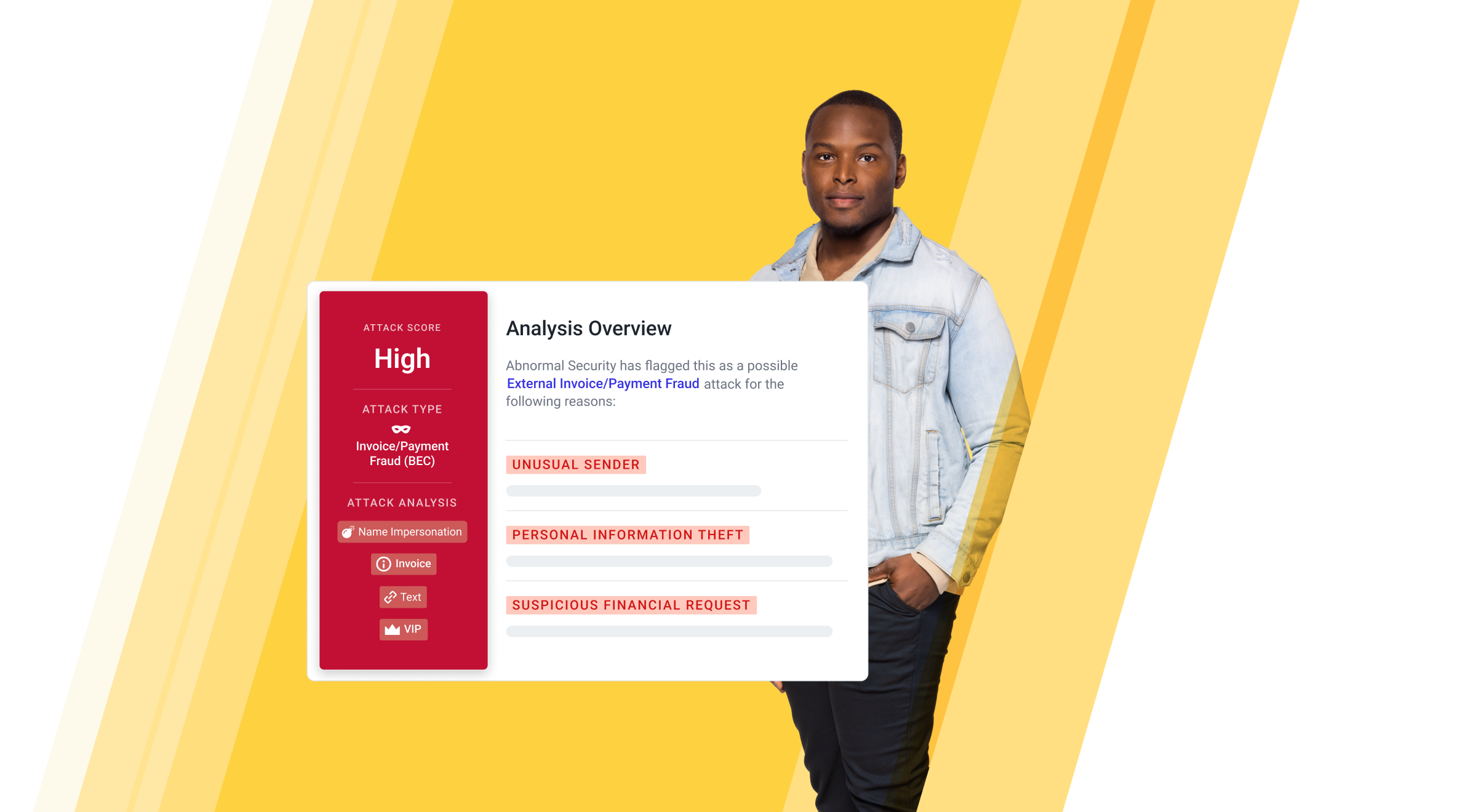 Trusted by Global Enterprises
PROBLEM
The Rising Threat of Generative AI
Tools like ChatGPT and Google Bard have made it possible for bad actors to increase the volume and sophistication of their attacks seemingly overnight. Attackers can now trick more people in less time—resulting in the potential for exponential losses.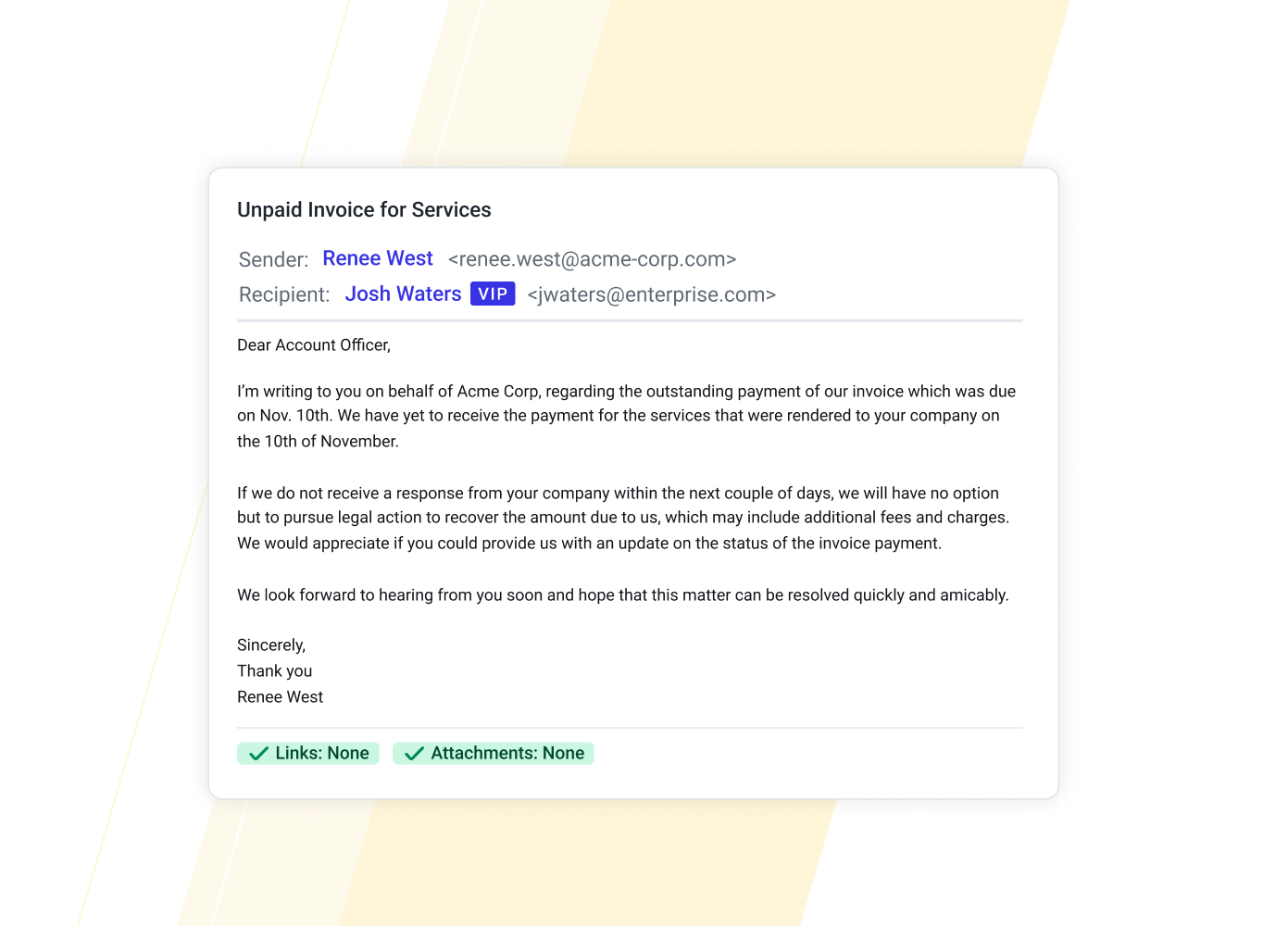 SOLUTION
How Abnormal Stops AI-Generated Attacks
Employs NLP/NLU to detect fraudulent topics, tone, and sentiment, including urgency and formality.
Detects unusual senders by understanding normal business relationships and communication patterns.
Leverages the API architecture to ingest valuable behavior signals from M365, Okta, CrowdStrike, and multi-channel communication platforms.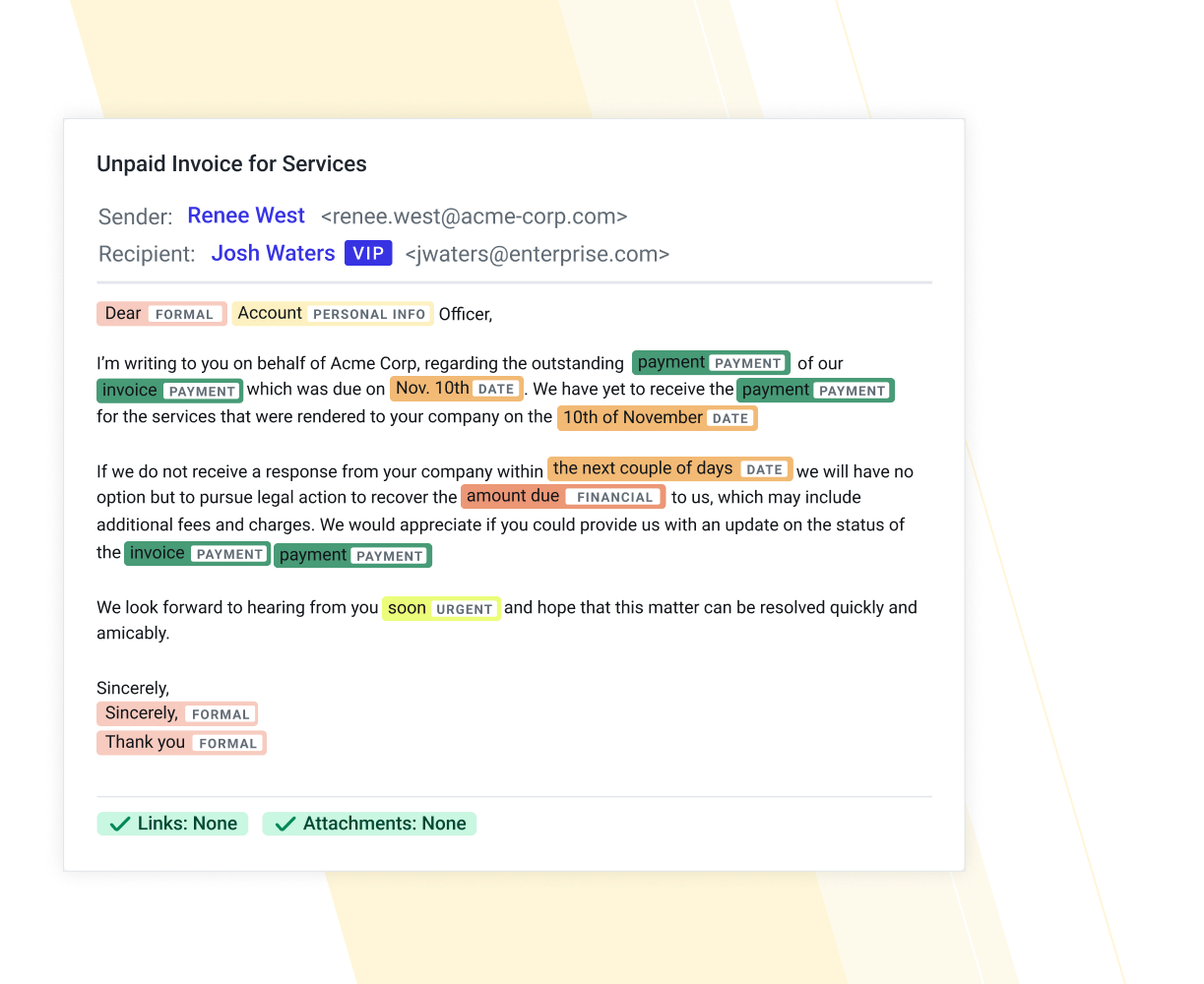 WHY ABNORMAL
An Abnormal Approach to Stopping AI-Generated Attacks
Ingests unique signals about employee behavior and vendor communication patterns that attackers can't access with publicly available information.
Trains AI models personalized for each organization to detect anomalous activity across internal users and external partners.
Automatically remediates AI-generated attacks before employees can view or engage with them.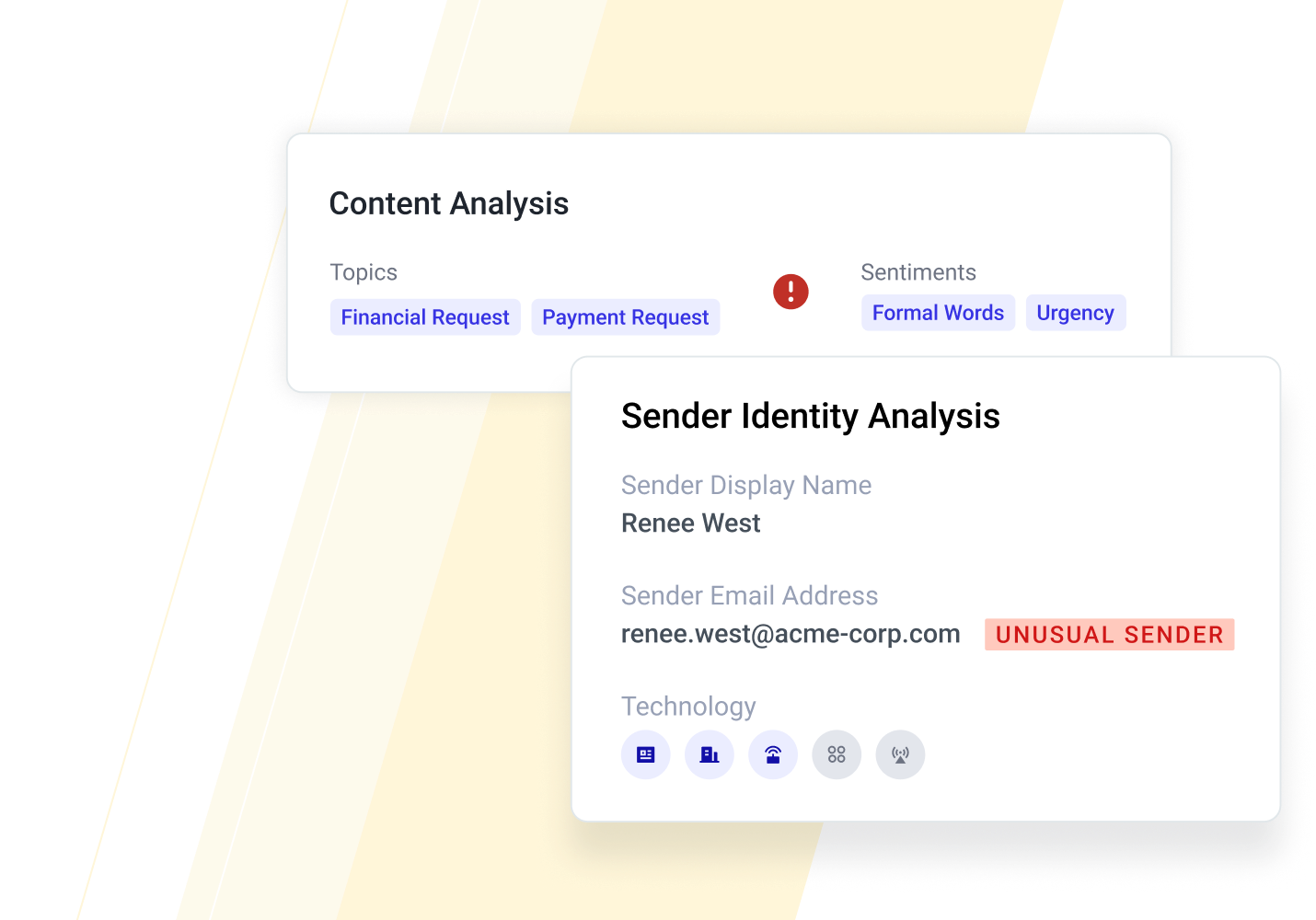 The degree of attack sophistication is going to significantly increase as bad actors leverage generative AI to create novel campaigns. It's not reasonable that each company can become an AI security specialty shop, so we're putting our trust in Abnormal to lead the way in that kind of advanced detection."
— Karl Mattson, CISO, Noname Security
Read the Blog
Learn how attackers are using Chat GPT to craft more realistic and convincing email attacks.
Read the CISO Guide
Learn how to protect your organization from AI-generated attacks.
Take the ChatGPT vs Human Quiz
See if you can spot what's different about AI-generated attacks.
See the Abnormal Solution to the Email Security Problem
Protect your organization from the full spectrum of email and collaboration application attacks with Abnormal.