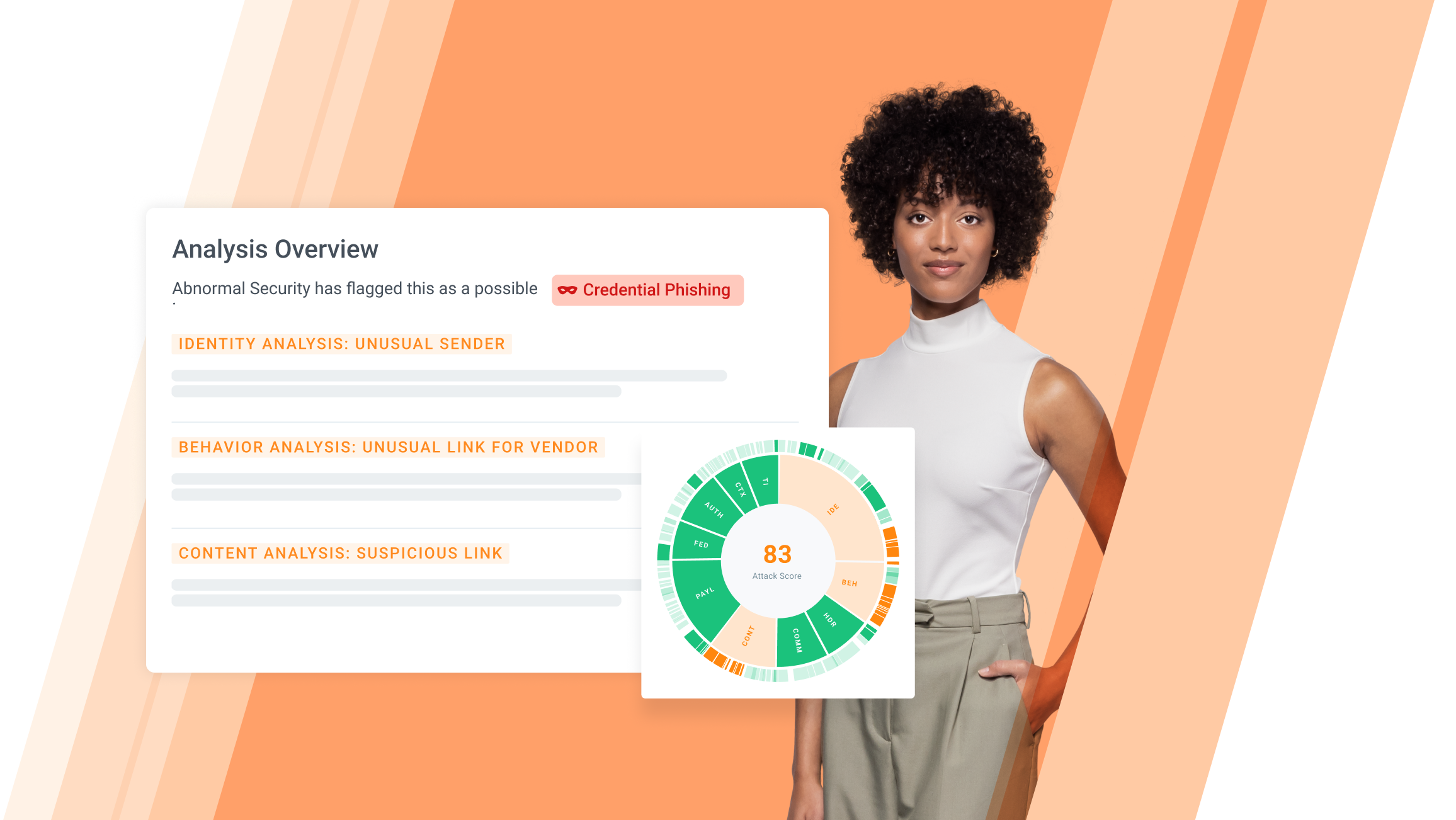 Trusted by Global Enterprises
PROBLEM
Credential Phishing Attacks are Compelling
Attackers use seemingly trusted identities to trick employees into clicking on phishing links. The subsequent fraudulent phishing sites are intricately crafted to look identical to real sign-in pages, making it tough for employees to discern a malicious page from a real one.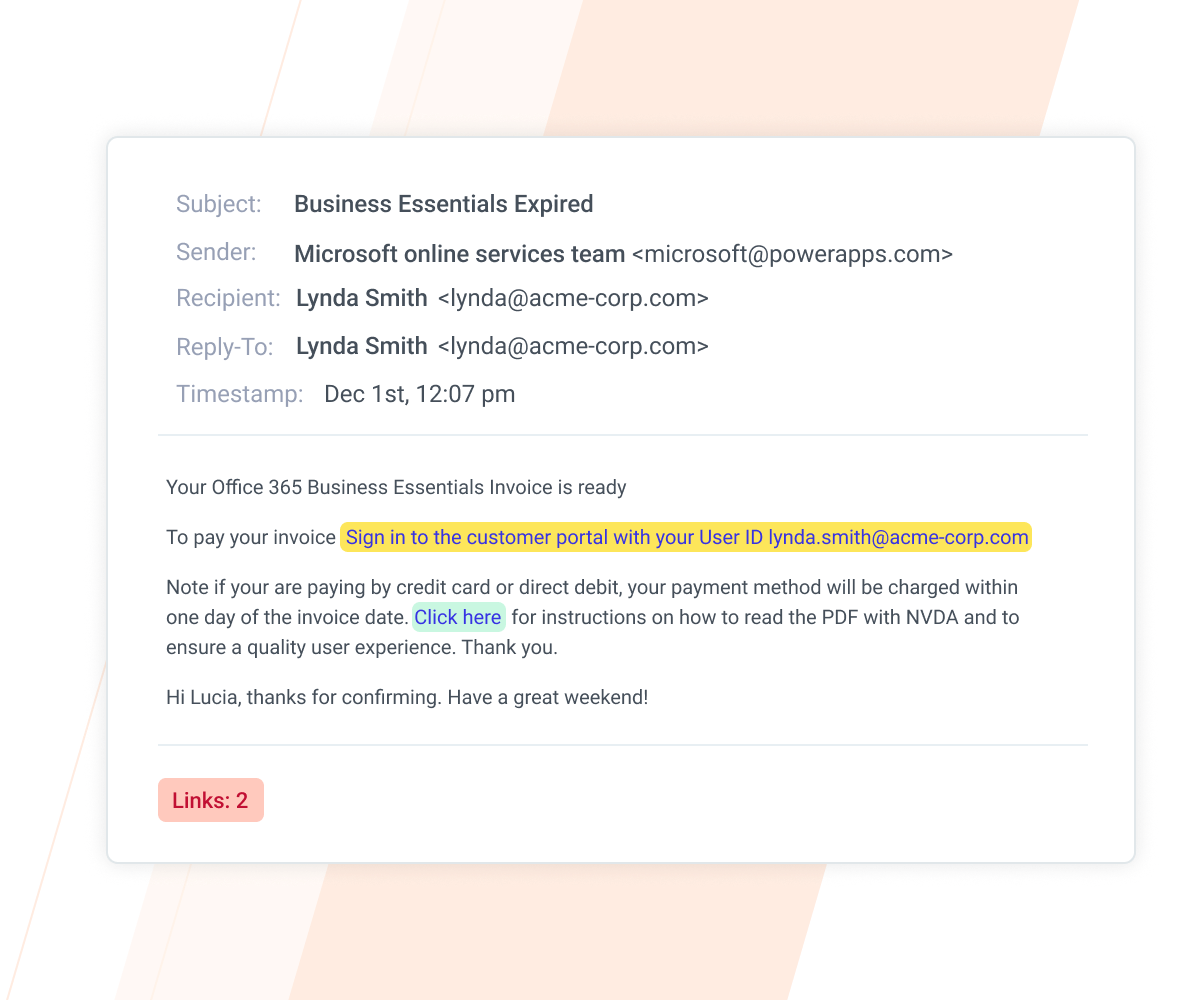 SOLUTION
How Abnormal Stops Credential Phishing Attacks
Learns normal behavior and patterns to detect emails originating from suspicious sources.
Analyzes email content to detect suspicious text patterns and malicious links.
Detects unusual IP or geolocations of originating email and compares it against historical patterns of emails received.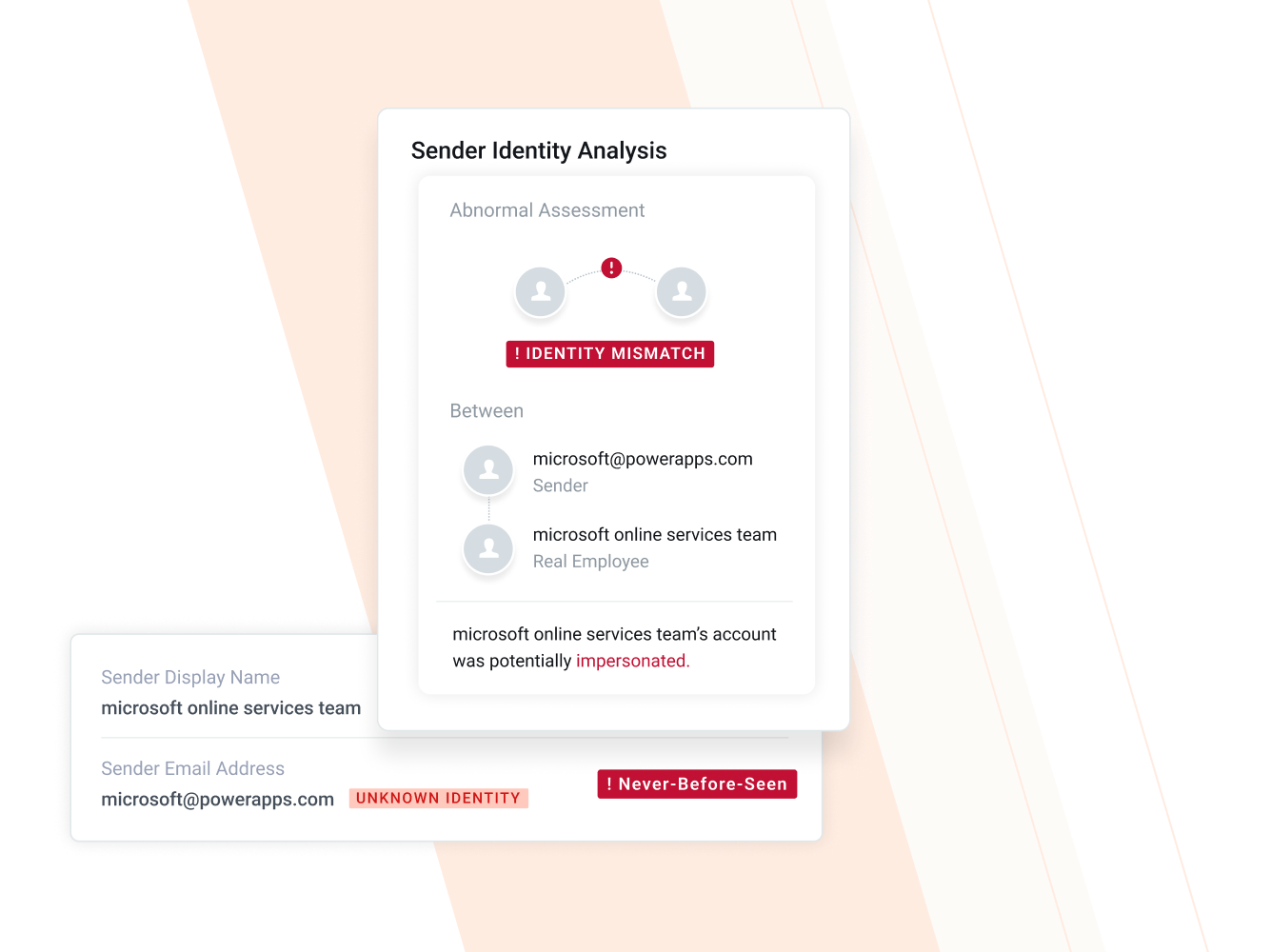 WHY ABNORMAL
A Unique Approach to Stopping Credential Phishing
The API architecture ingests thousands of signals from multiple sources to detect unusual email-sending patterns.
Behavioral AI models learn usual links received per identity and flags anomalous URLs.
Advanced AI models and computer vision analyzes text patterns, tone, and content to detect suspicious activity.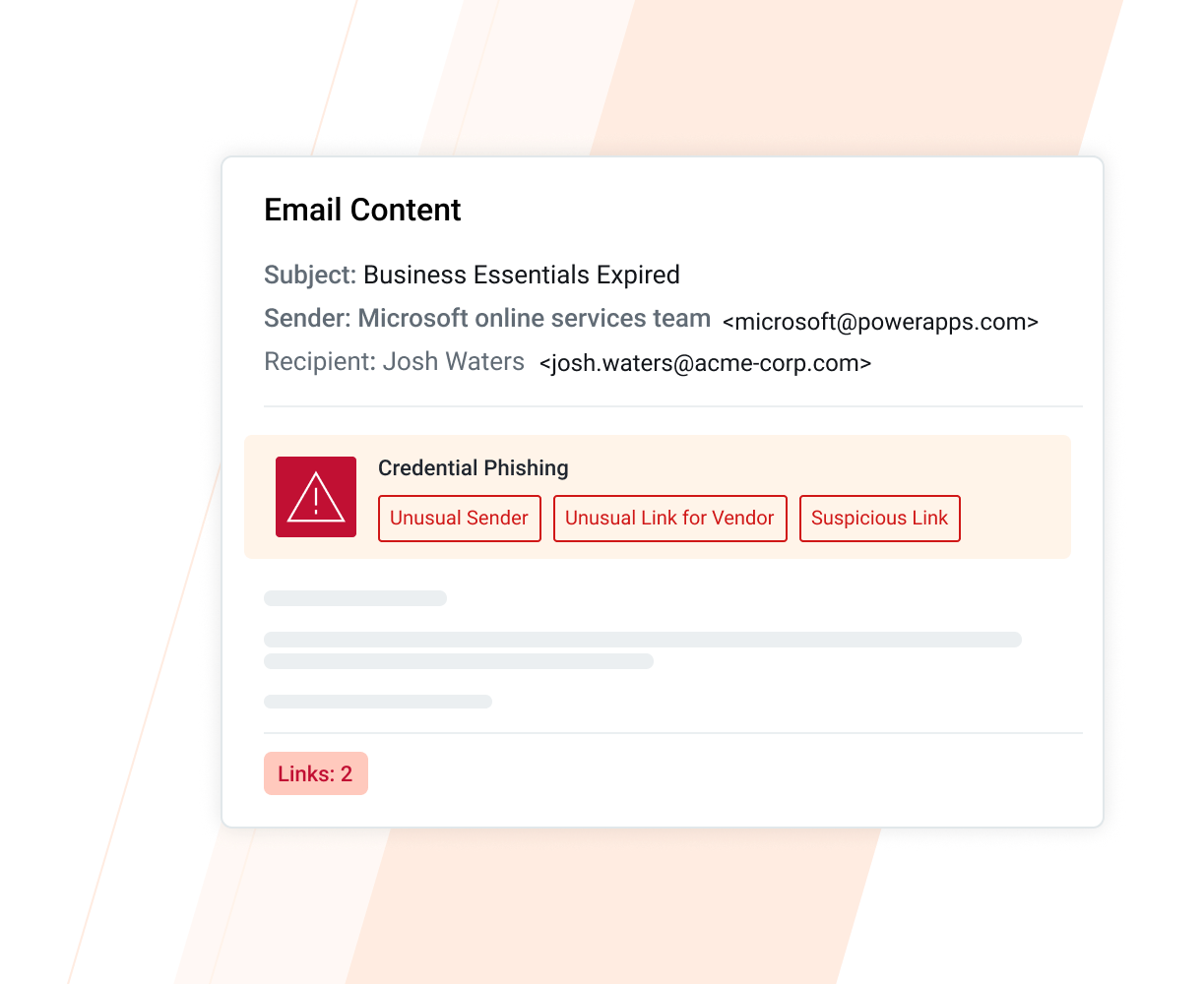 Abnormal Benefits of Stopping Credential Phishing
Blocks the #1 attack by volume, responsible for 70% of all advanced attacks.
Prevents attackers from gaining access to email accounts, internal networks, and connected applications.
Protects sensitive information across the cloud, including financial and customer data.
You can only go so far with signature-based detection, although that first layer of defense knocks out 90% of the threats. With Abnormal as our second layer, we can block attacks that are more targeted toward Sentara, such as social engineering invoice emails that are difficult to catch. Abnormal catches, reports, and auto-remediates them."
— Chad Spiers, Director of Cybersecurity, Sentara Healthcare
Discover How to Stop Phishing Attacks
See how you can harness advanced behavioral AI to block credential phishing emails.
Get Inbound Email Security
See the Latest Credential Phishing Email Attacks
View the latest phishing attacks blocked by the Abnormal platform.
View More Phishing Attacks
Watch the Credential Phishing Attack Demo
Discover how Abnormal stops credential phishing email attacks that evade traditional solutions.
See the Abnormal Solution to Credential Phishing Attacks
Protect your organization from sophisticated and costly credential phishing attacks.