Stop Sophisticated Attacks with a Cloud-Native API Architecture
Unlike secure email gateways, Abnormal's API architecture analyzes unique signals and empowers security teams with behavioral AI detection that stops more attacks.
Get the Essential Guide to Cloud Email Security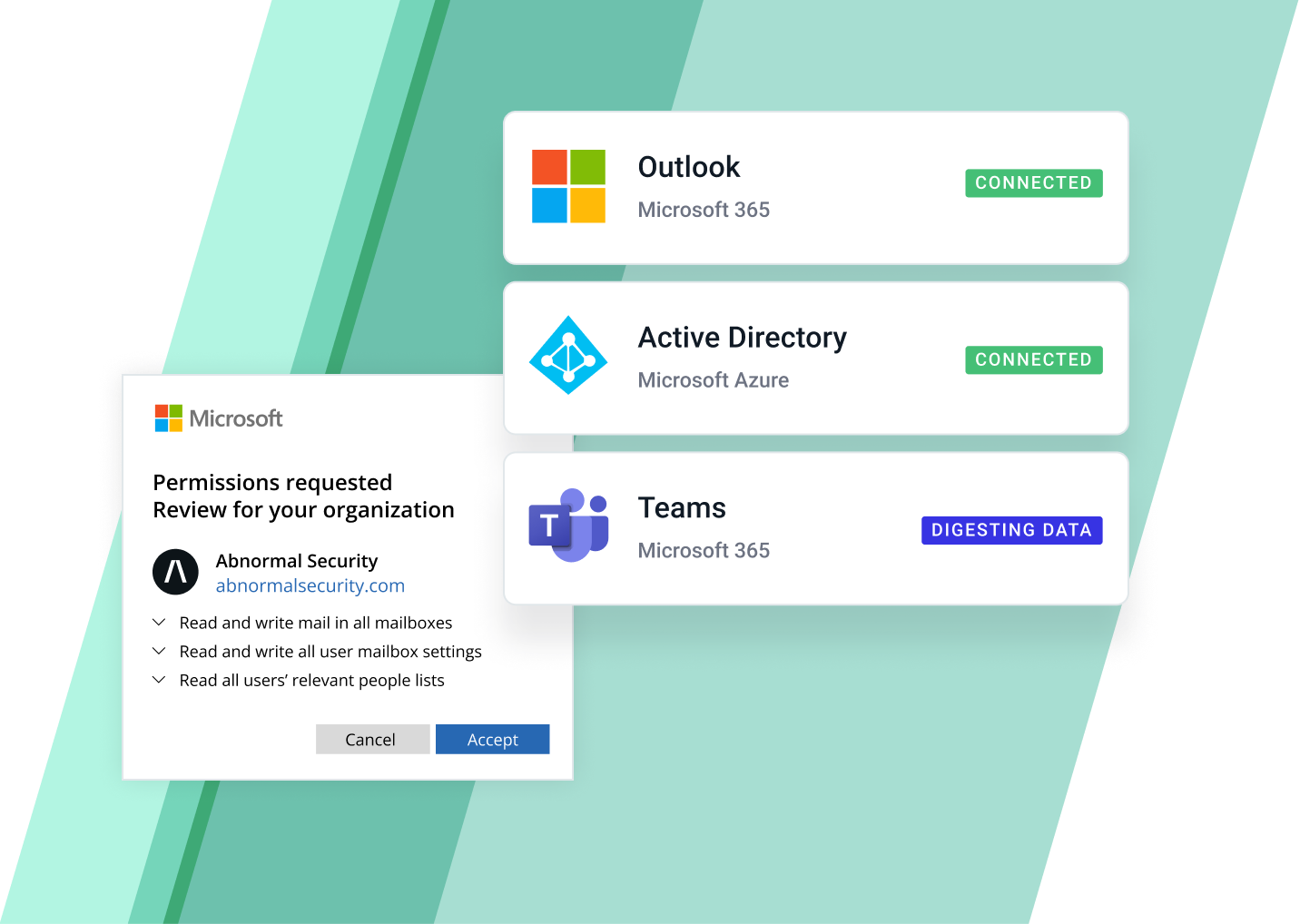 INGEST
API Integration into Cloud Email, Collaboration Apps, EDR Platforms, and More
Analyzes internal and external email flow and communication patterns across email and email-like applications.
Uses signals like sign-in events, geo-location, and more to baseline user behavior from your cloud email platform to understand identity and relationships across the business.
Ingests diverse signals and telemetry from email-like collaboration applications, endpoint detection and response platforms, and identity management tools.
Discover the Total Economic Impact of Abnormal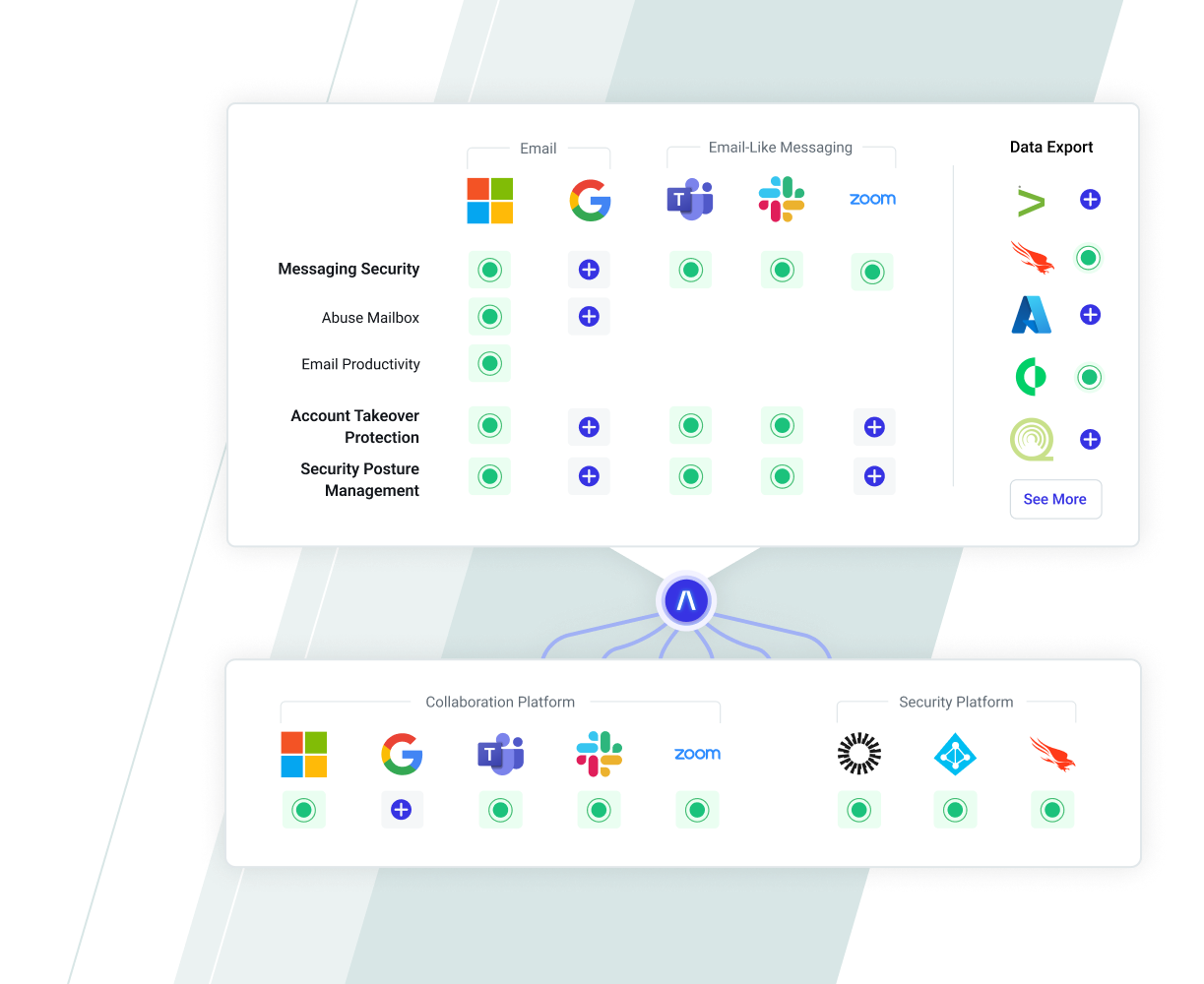 DETECT
Advanced Behavioral AI to Precisely Detect and Stop Attacks
Automatically organizes information across users, vendors, applications, and cloud email tenants in Knowledge Bases for easy review.
Builds a baseline of every user's normal behavior and preferences.
Applies advanced AI and ML models and uses natural language processing, natural language understanding, and image recognition to precisely detect anomalous behavior.
Learn More About Our Detection
AUTO-REMEDIATE
Stops Multi-Channel Attacks Across Cloud Email and Collaboration Platforms
Identifies the most sophisticated email attacks, such as business email compromise, spear phishing, account takeovers, and more.
Automatically remediates malicious emails before the recipient can engage and avoids interruption of delivery associated with inline solutions.
Centralizes user-reported emails, automatically analyzes and responds to them, and correlates them to campaigns across the organization.
Abnormal solves a problem that other software is unable to address when it comes to advanced email threats like VIP spear phishing. Abnormal's modern approach with behavioral threat intelligence brings the trust back into email communication.
— Jim Robinson, CIO, SuperConcepts
Frequently Asked Questions
See the Abnormal Solution to the Email Security Problem
Discover how Abnormal's API-based architecture helps you protect more while spending less.