Better Cloud Email Protection, Lower Email Security Spend
Prevent email and email-like attacks, automate your security operations, and reduce your total spend with one extensible platform.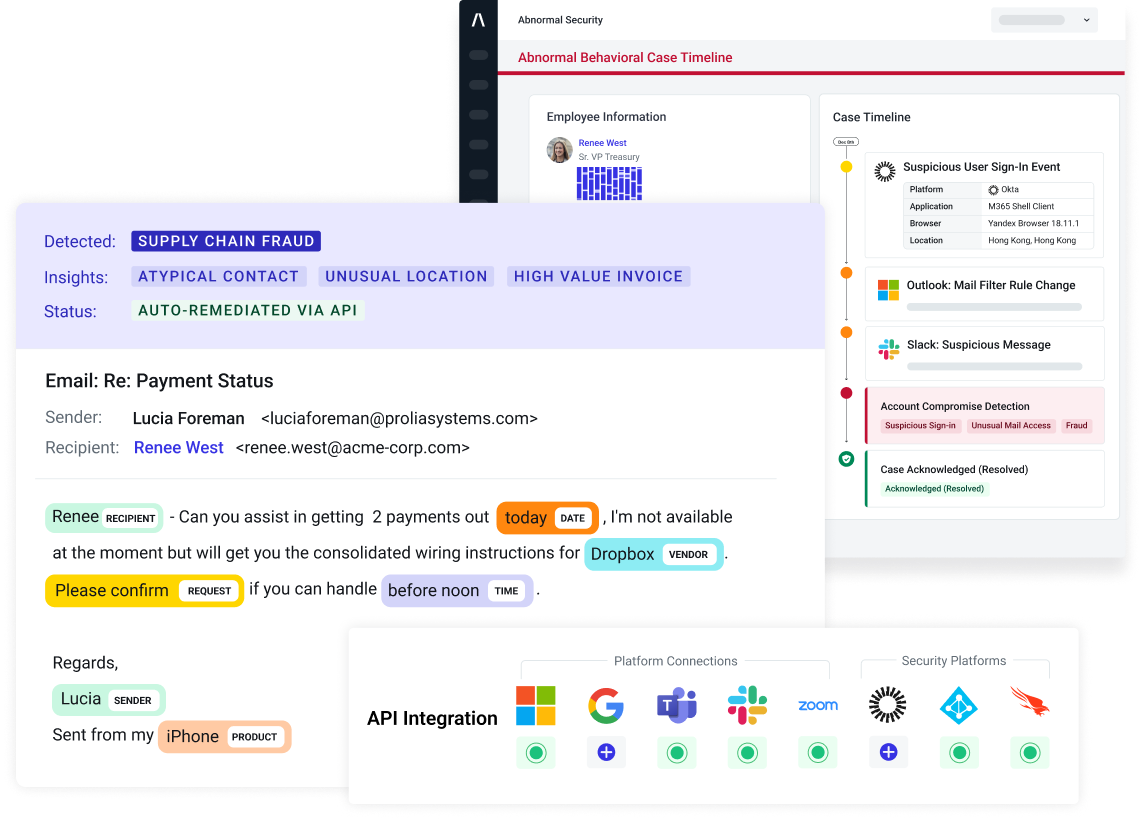 Trusted by Global Enterprises
Looking Ahead at 2024 Cyber Threats
Virtual Conference with
January 11, 2024 Starting at 11:00am ET
Comprehensive Cloud Email Security
Explore the Abnormal Products
Abnormal Behavioral AI Engine
PREVENT
Inbound Email Security
Blocks targeted inbound email attacks including credential phishing, business email compromise, supply chain fraud, and more.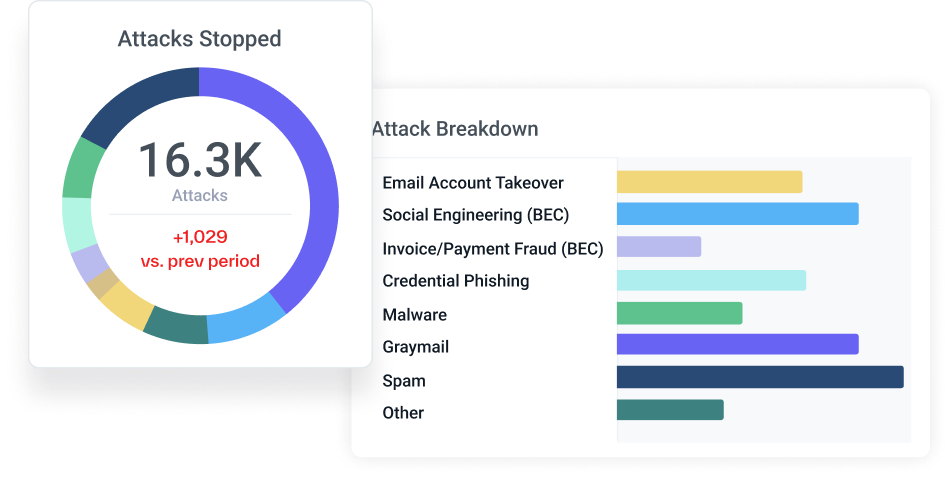 DETECT
Email Account Takeover
Stops account takeovers, attacks via third-party applications, and other platform threats.
PREDICT
Email Security Posture Management
Alerts on high-risk configuration changes to users, apps, and mail tenants.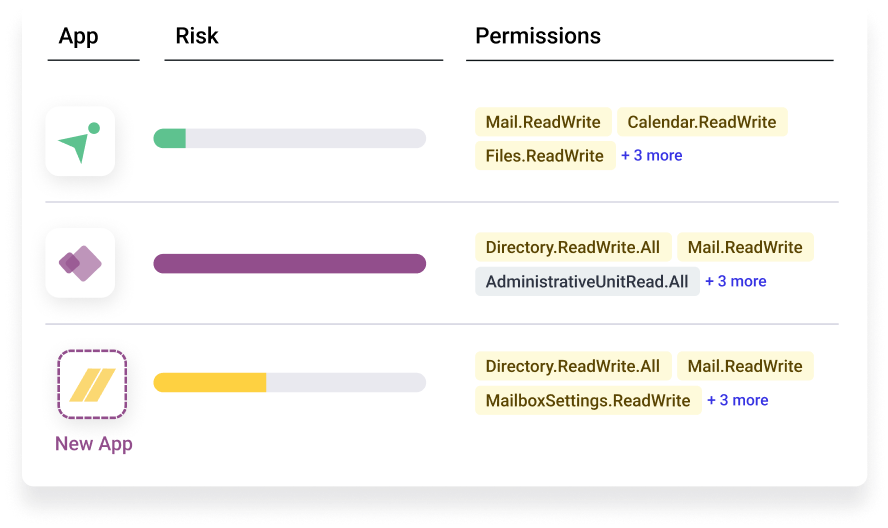 RESPOND
Email Security Operations
Fully automates triage and remediation of user-reported emails.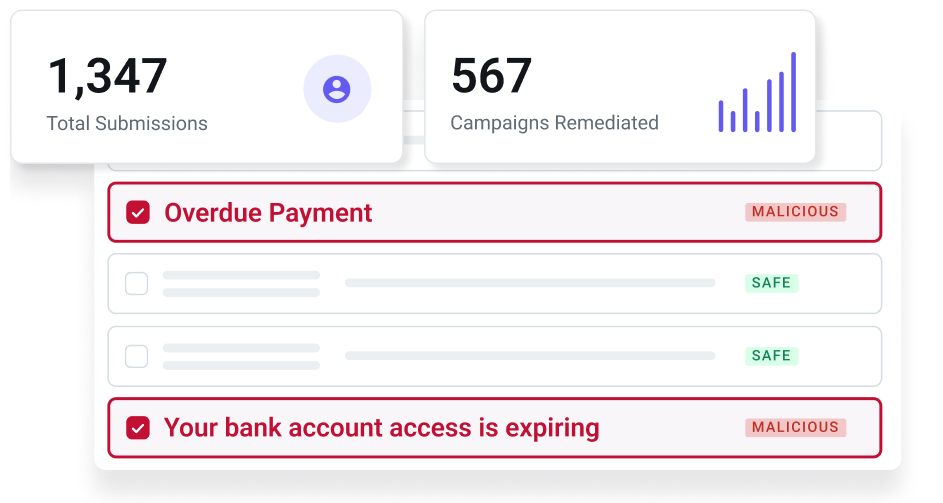 An Abnormal Approach to Cloud Email Security
Discover the Abnormal Platform
Cloud-Native, API-Based Architecture
Installs in seconds with no tuning, setup, or operational overhead.
Ingests unique data sets across email messages, Active Directory, collaboration apps, and more.
AI-Based Behavioral Anomaly Detection
Builds per-user and per-organization behavioral models.
Applies behavioral anomaly detection to stop known and emerging attacks.
Unified Architecture for Multi-Channel Protection
Protects internal email, email accounts, and email infrastructure.
Extends to email-like channels including Slack, Microsoft Teams, and Zoom.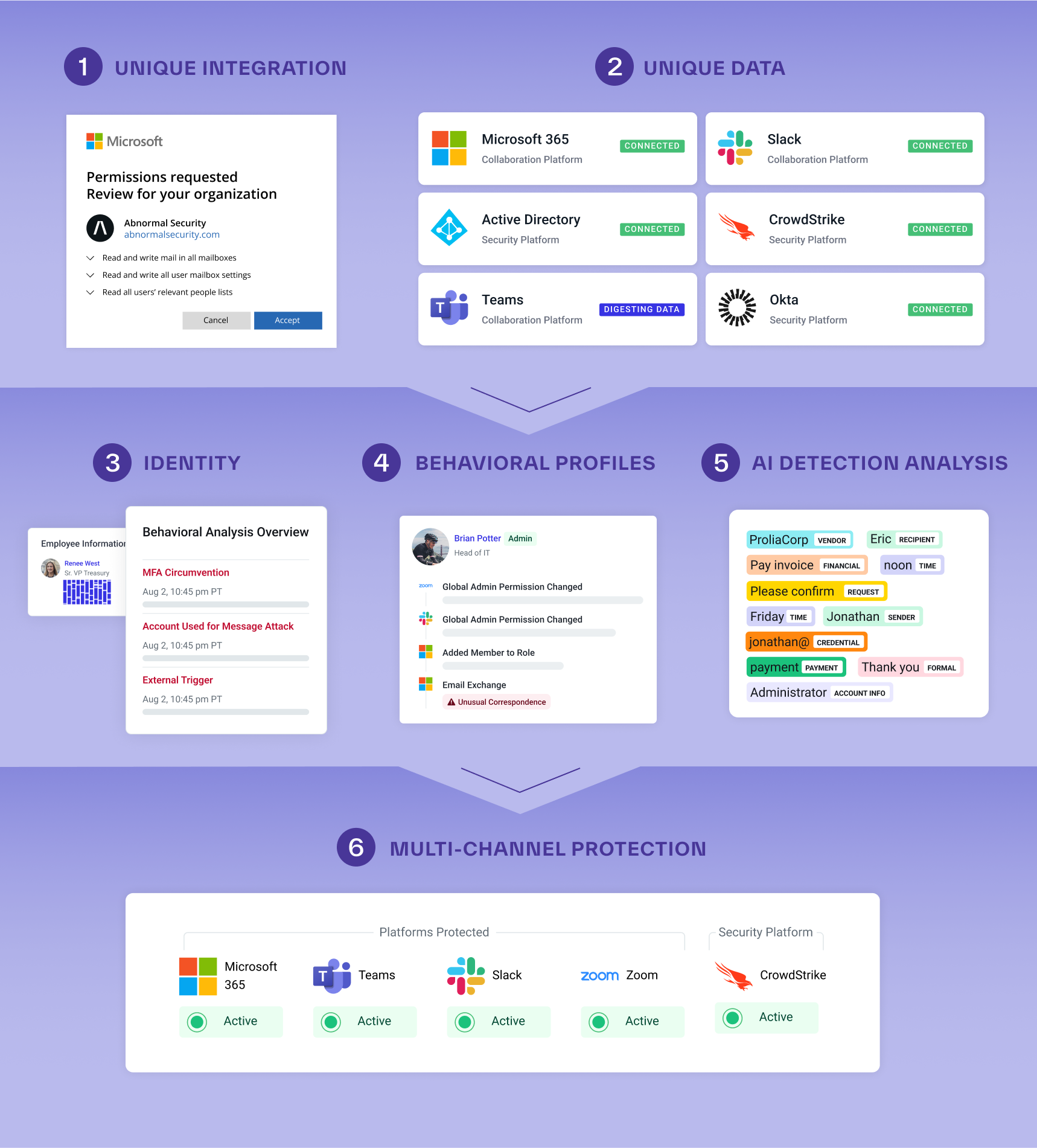 Enabling Abnormal Business Value
Protect More
Stop advanced inbound email attacks that bypass traditional security tools.
Spend Less
Eliminate redundant secure email gateway costs and optimize your resources. 
Secure the Future
Protect your organization against future threats that use email-like applications.
Delivering Abnormal Customer Value
Trusted by More Than 10% of the Fortune 500
Abnormal helps us to better protect our organization. We've seen a significant drop in business email compromise, invoice order fraud, and other email attacks, so now we have time to be more proactive on security." — Ryan Fritts, CISO at ADT
Proven to Provide a 278% Return on Your Investment
We experienced a 36% reduction in response efforts to email threats that make it past our SEGs. Because of Abnormal, our busiest months this year have required less response work than our quietest months last year." — Jason Stead, CISO at Choice Hotels
Recommended Approach by Market Leaders
The simplicity of evaluation and additional visibility into internal traffic and other communication channels can reduce risk, as these solutions create communication graphs and baseline user activity to detect suspicious behavior." — 2023 Gartner® Market Guide
Customer Story
Driving Wins for Employees and Fans with an Abnormal Solution
See how Abnormal enabled Kroenke Sports & Entertainment to remove its secure email gateway by providing a robust, efficient solution that blocks sophisticated threats from reaching inboxes.
See the Abnormal Solution to the Email Security Problem
Protect your organization from the full spectrum of email and collaboration application attacks with Abnormal.