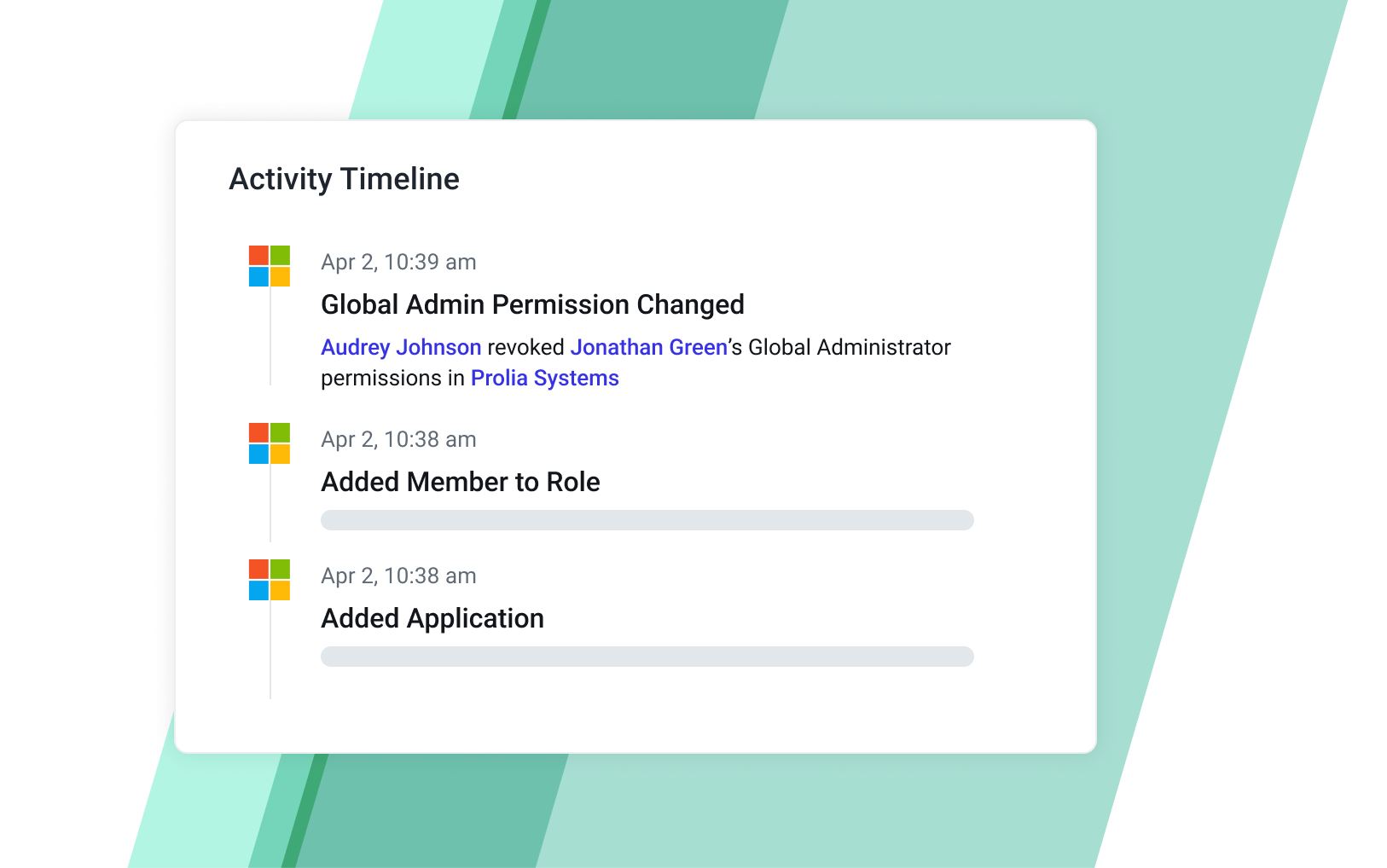 Cloud Configurations are an Email Security Blind Spot
New Risks
Attackers are exploiting configuration gaps across user accounts, third-party apps, and mail tenants.
Lack of Visibility
Security teams struggle to get a centralized view of posture changes and to determine risk.
Time-Consuming
Security teams must manually audit and track posture in an increasingly complex environment.
How Abnormal Empowers Security Teams with Posture Insights
Builds Behavioral Profiles Across the Environment
Knowledge Bases provide unique profiles of your employees, connected third-party applications, and email tenants. Abnormal operationalizes this data to surface high-impact changes to user privileges, app permissions, and tenant security policies that could lead to increased risk.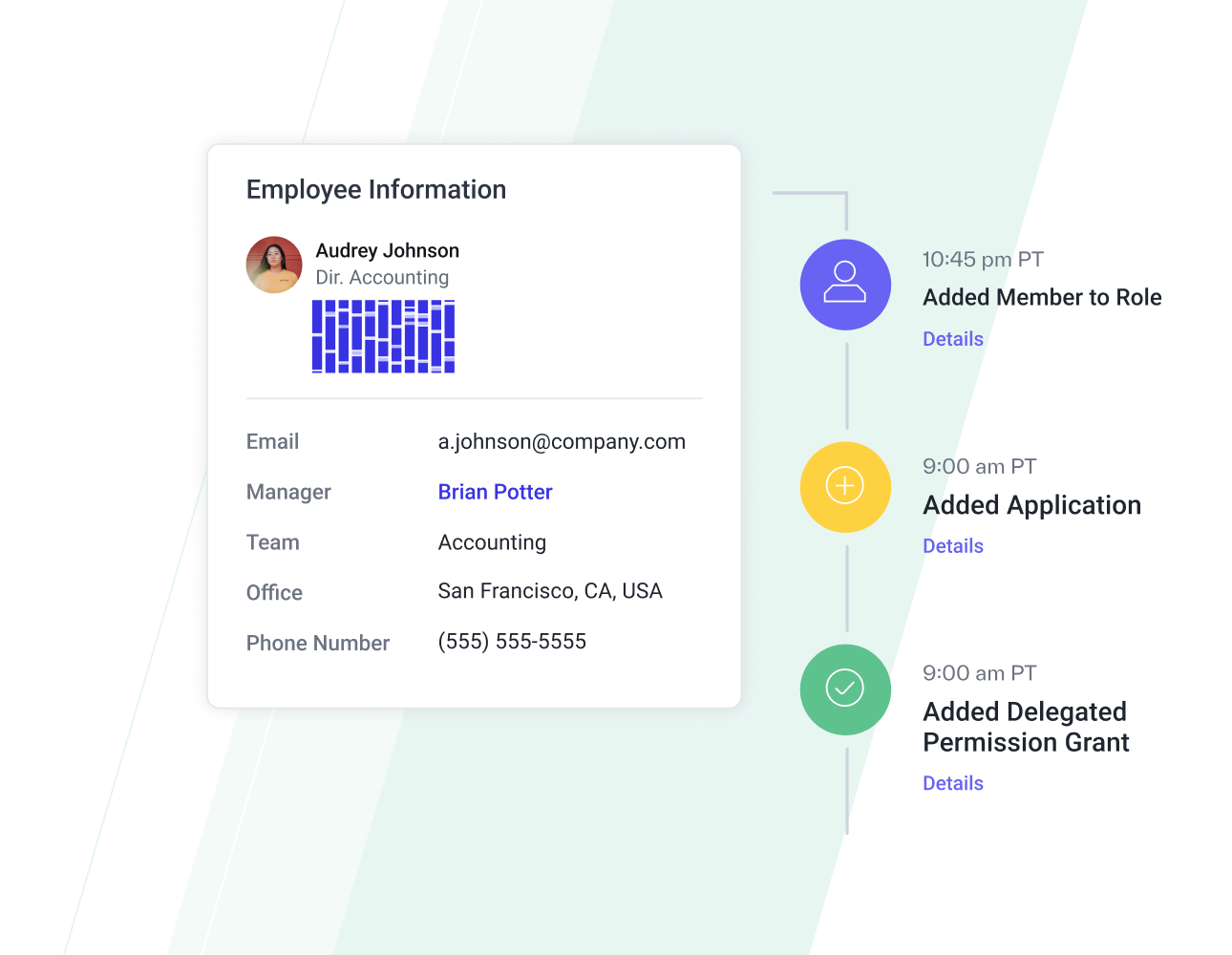 Continuously Monitors for Configuration Drift
Abnormal continuously surfaces high-impact changes for accounts, tenants, and applications. With one click, security teams can see the context of the change and identify the appropriate next steps. No more quarterly audits, spreadsheets, or PowerShell scripts to identify new risks in your environment.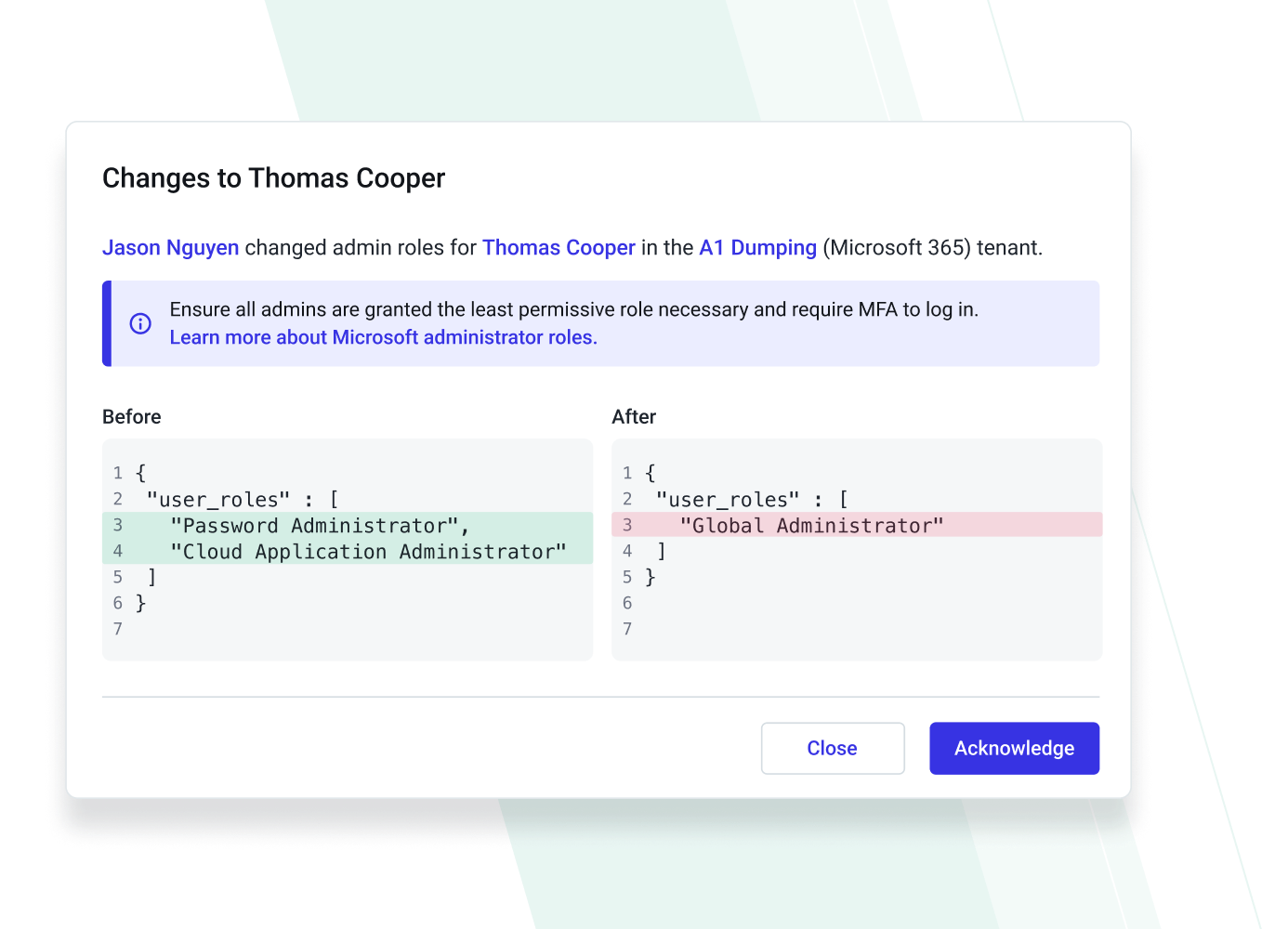 Alerts on High-Risk Activity
Abnormal provides immediate alerts on high-risk posture changes, including integrated applications gaining read/write access to VIP mailboxes, new administrators added to the environment, and changes to mail tenant conditional access policies. With this information, security teams can take the appropriate downstream action to mitigate potential risks.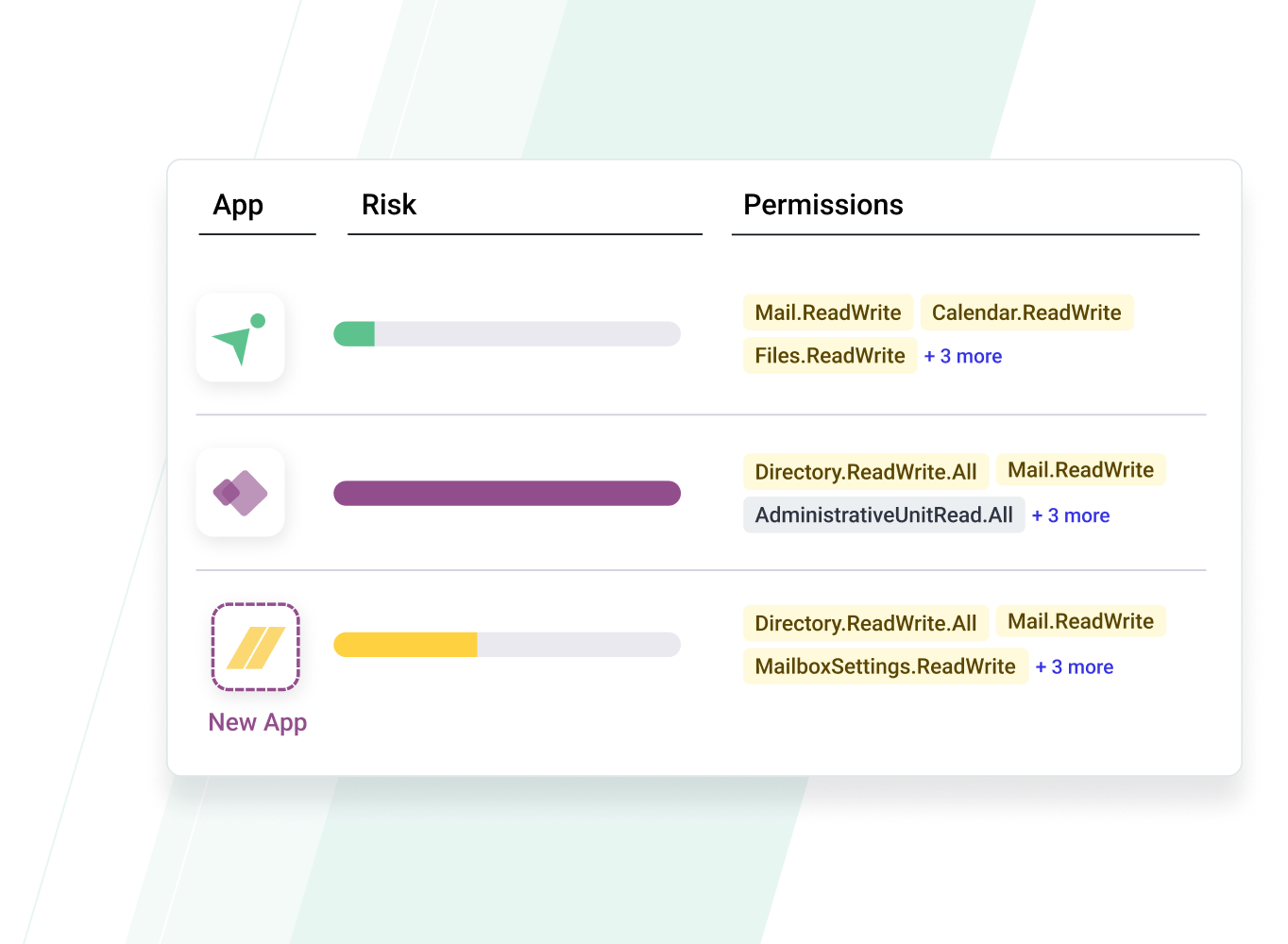 Facilitates Focused Action on Posture Gaps
Abnormal provides a dashboard where analysts can review new configuration changes and clear those that are relatively low risk. This allows security teams to focus on high-risk and meaningful events while acknowledging lower-impact or expected changes.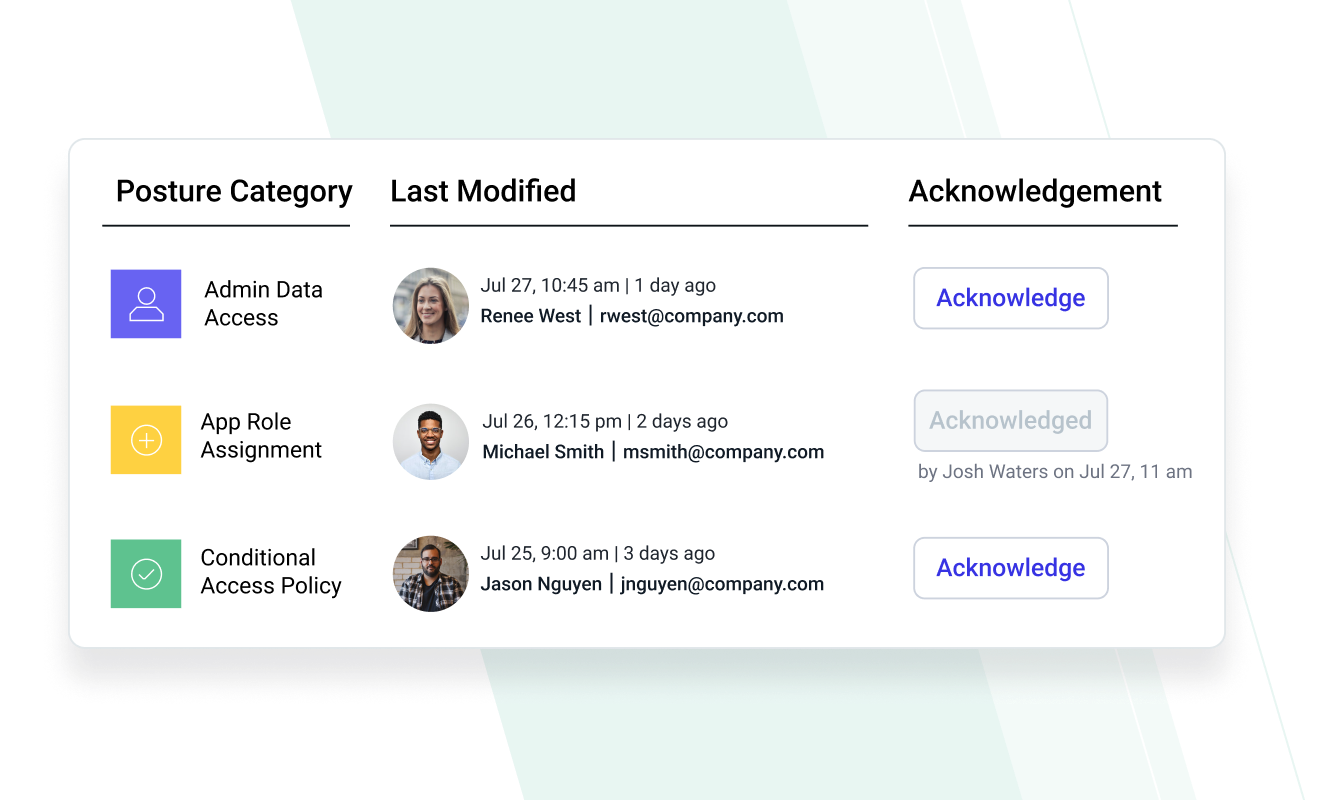 See How Email Security Posture Management Works
Dynamic Monitoring
Surface high-impact changes to the users, apps, and mail tenants that make up the cloud email environment.
Contextual Change Insights
Drill down into changes to get a before-and-after view and links to Knowledge Base entries for affected entities.
Response Workflows
Mark each change in an acknowledgment workflow, schedule email notifications, and export events to the SIEM.
I love the fact that the Security Posture Management solution quickly and easily reduces our security risks in our cloud email tenant with continuous behavioral monitoring of changes made by our people and third-party application permissions that may be too broad."
— Matt Manire, Executive Director of Information Security, Gateway Church
Protect Your Cloud Email Platform with Visibility into Your Security Posture
Find and fix configuration gaps in your email platform.