Protect Your Organization from Modern Threats
Discover how Abnormal provides more advanced protection than traditional tools.
Trusted by Global Enterprises
Sophisticated Attacks are Targeting Your Organization
Inbound Email Attacks
Business email compromise and socially-engineered attacks are growing in frequency and severity.
Email Platform Attacks
Attackers are finding new ways into the environment, targeting admins and third-party applications.
Collaboration App Attacks
Business reliance on other applications opens the door for attacks on similar communications channels.
How Abnormal Protects You from Modern Attacks
Blocks Advanced Inbound Threats
Abnormal leverages machine learning and behavioral AI to detect and stop sophisticated socially-engineered attacks. The platform understands known-good behavior to detect impersonations, changes in invoices or payments, shifts in tone, or other anomalies that may indicate an attack.
Get Inbound Email Security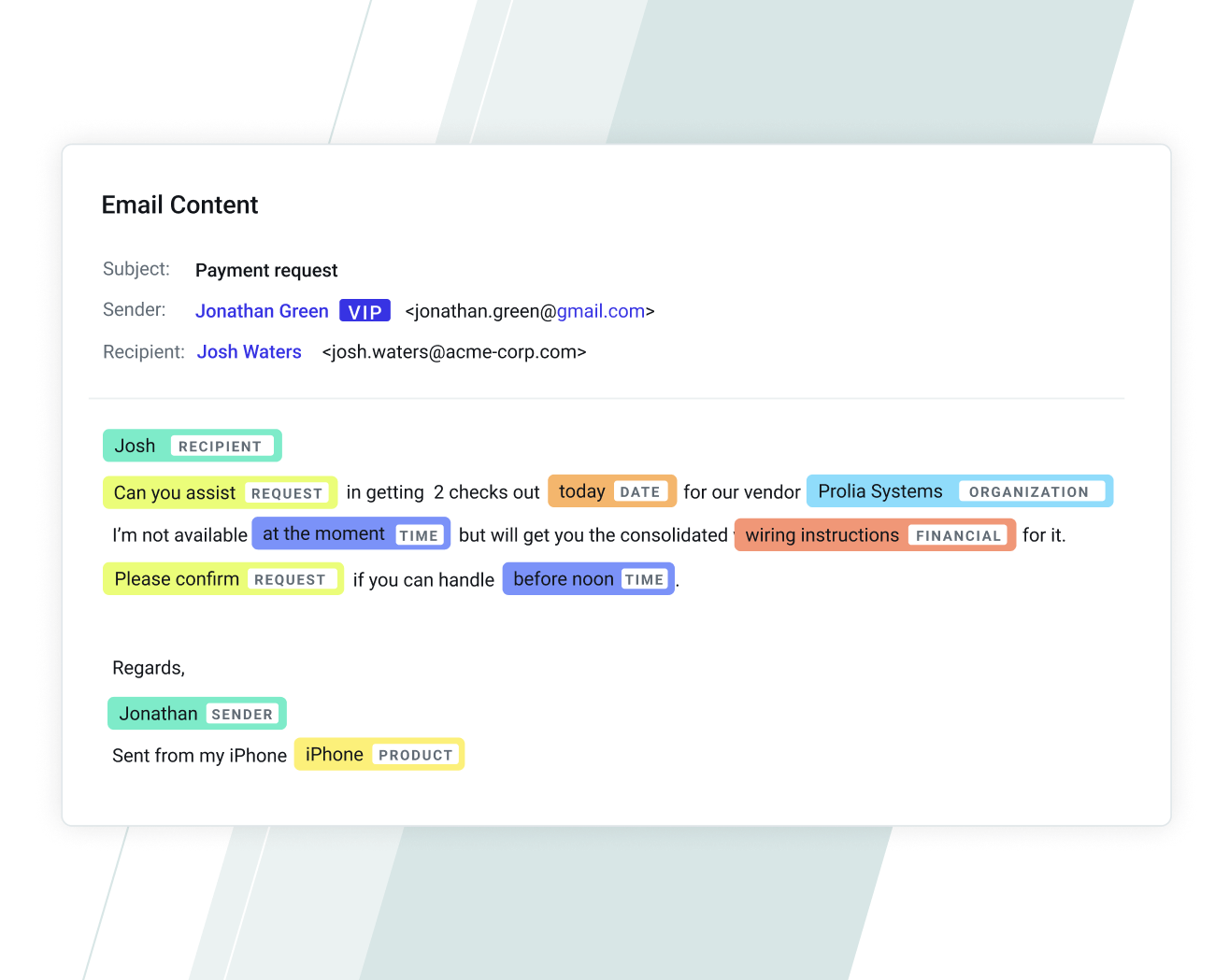 Uncovers Email Platform Entry Points
The Abnormal platform recognizes when accounts have become compromised or when new third-party applications have been given access to the cloud email environment. By highlighting when new events occur, Abnormal can help security teams understand the potential threat and take action to mitigate risk.
Detects Threats in Collaboration Apps
When attackers target connected email-like applications such as Slack, Microsoft Teams, and Zoom, Abnormal recognizes malicious messages and compromised accounts. The platform provides insights in the same portal so security teams can see the full scope of the risk and take downstream action.
Discover Email-Like Messaging Security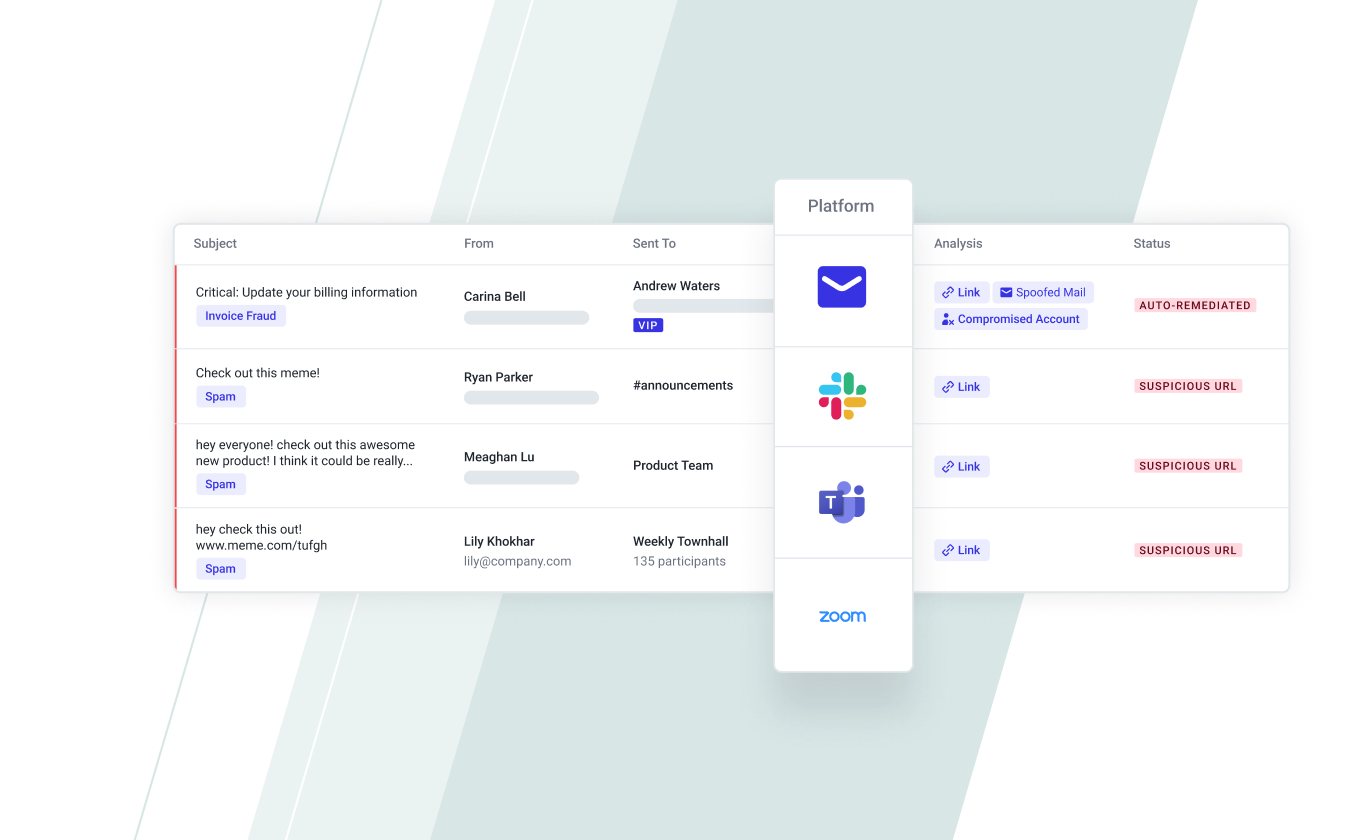 Today's threat landscape is dynamic and changing. We stay ahead of the game by leaning in on technology to help with the fight, using modern technologies like AI/ML."
Frequently Asked Questions
Block the Full Spectrum of Modern Email Attacks
Discover how you can stop targeted inbound attacks, email platform attacks, and more with Abnormal.