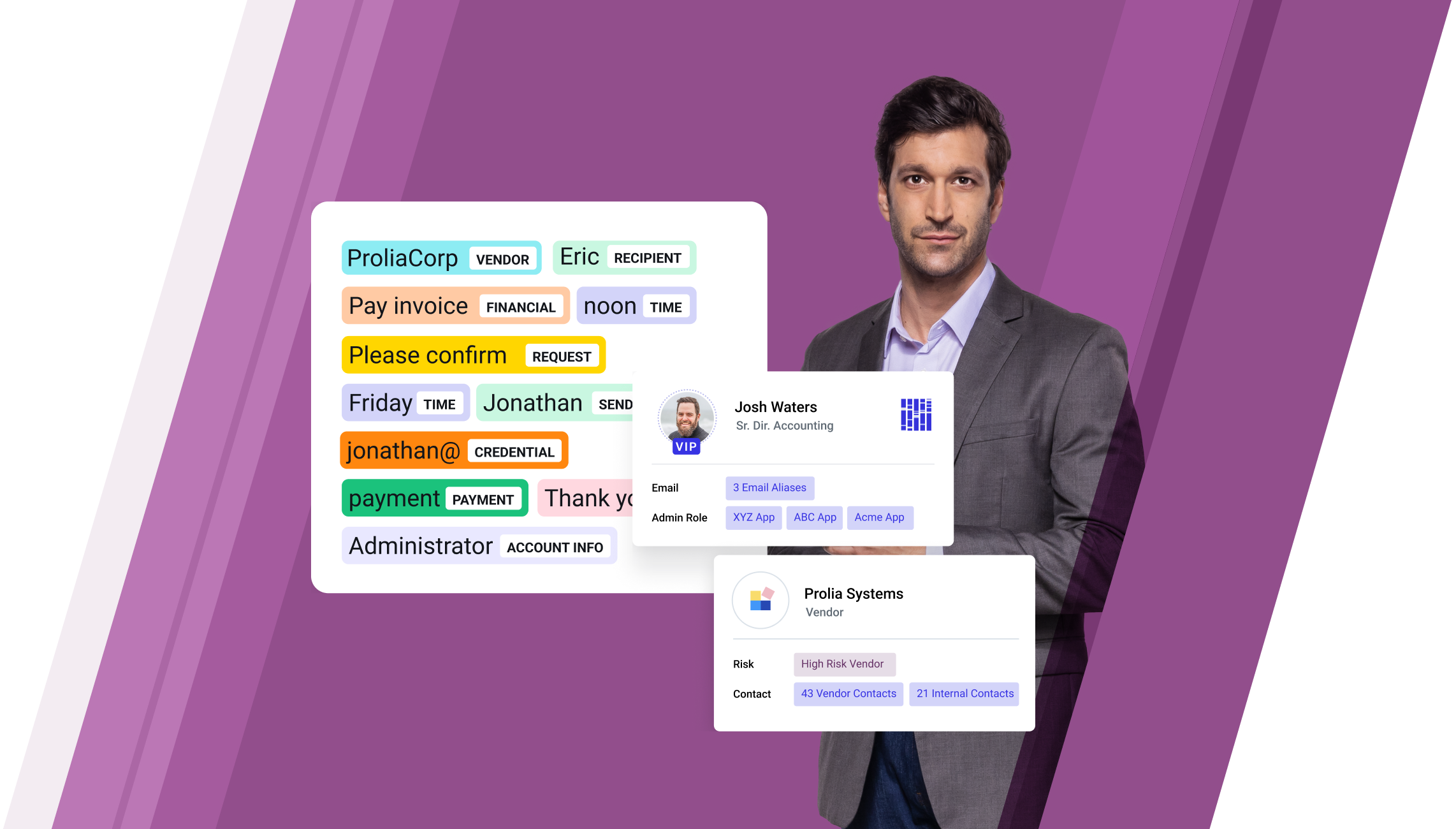 Trusted by Global Enterprises
PROBLEM
Vendor Email Compromise Attacks are Evasive
Attackers often see vendors as the weakest link and use real vendor accounts to target another organization. They change reply-to addresses, add mail forwarding rules, and hijack existing email threads to update banking details or request payments for invoices.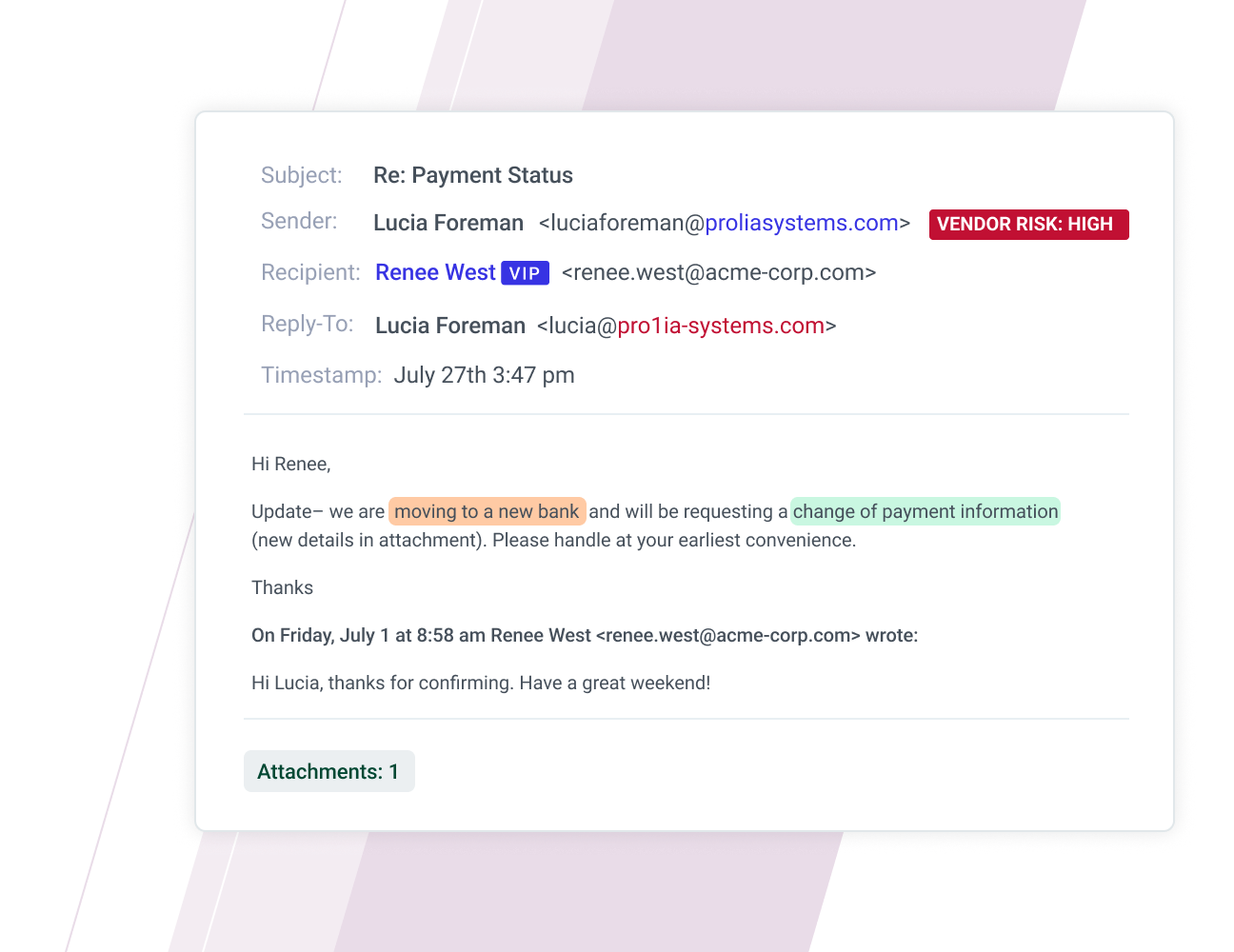 SOLUTION
How Abnormal Stops Vendor Email Compromise Attacks
Analyzes thousands of identity attributes to detect compromised vendor accounts.
Detects changes in behavior, including alteration of reply-to addresses and mail forwarding rules.
Uncovers email content associated with attacks, such as urgent tones, unusual banking information, and more.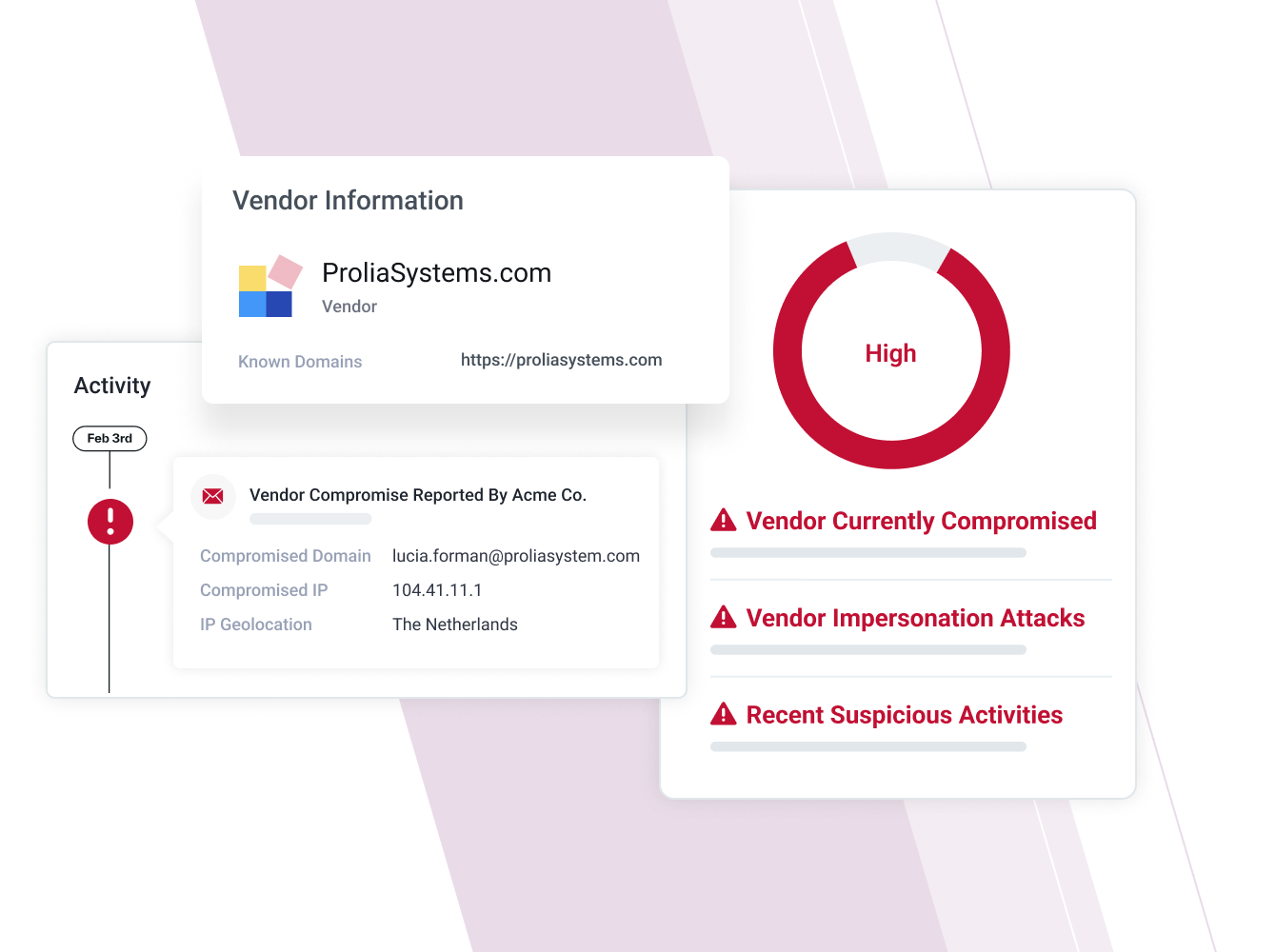 WHY ABNORMAL
A Unique Approach to Stopping Vendor Email Compromise
The API architecture ingests thousands of diverse signals to learn normal sending patterns.
Federated knowledge base (VendorBase) provides rich context on vendors across every Abnormal customer.
Natural language processing precisely detects content and tone associated with attacks.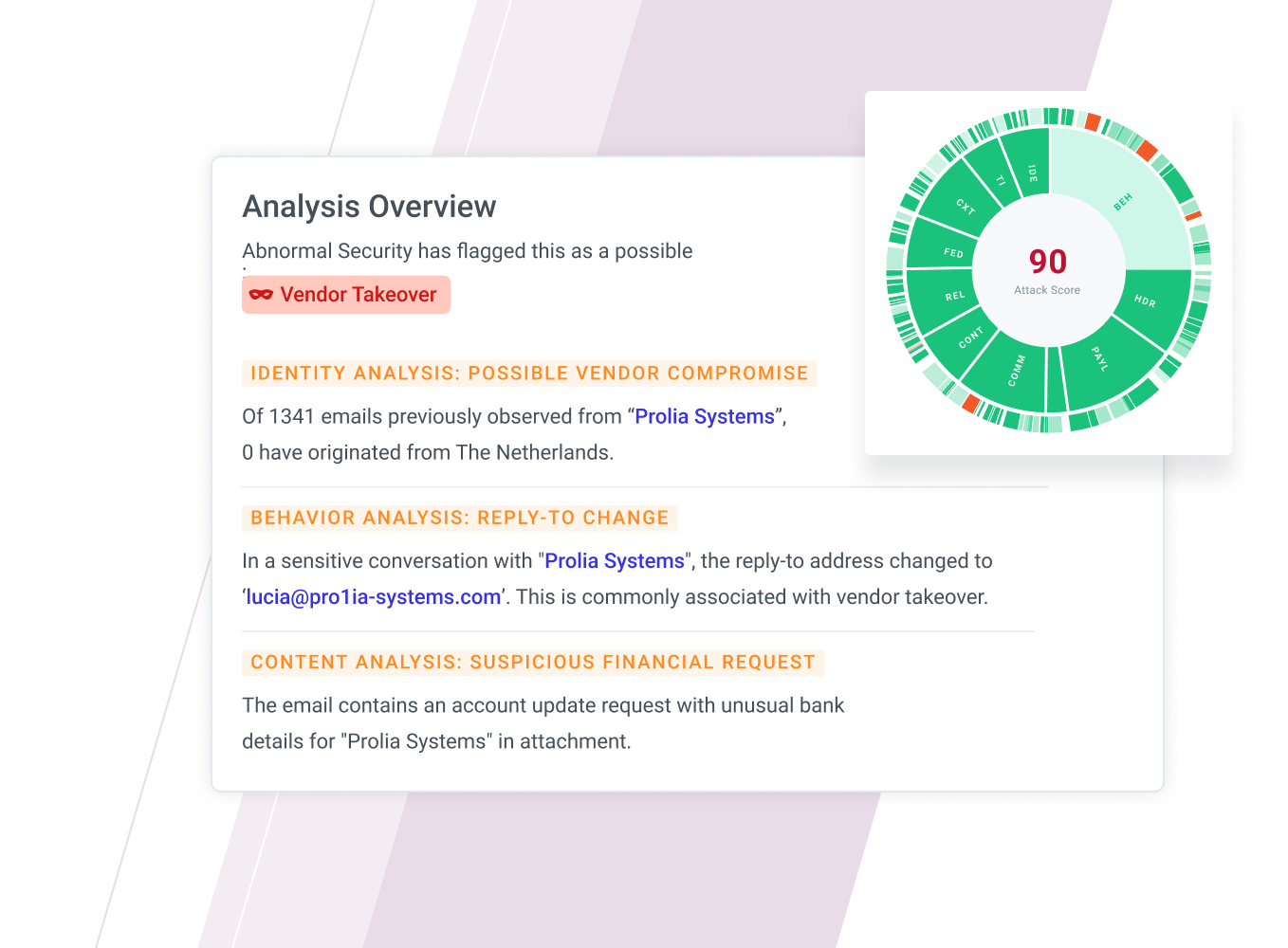 Abnormal Benefits of Stopping VEC
$36M
Stopped by Abnormal in largest invoice fraud attack.
$1.5M
Saved by enterprises with Abnormal each year.
15 Hours
Saved for security teams each week.
Abnormal helps us to better protect our organization. We've seen a significant drop in BEC and order fraud, so now we have time to be more proactive on security."
Discover How to Stop VEC
See how you can harness advanced behavioral AI to block vendor fraud.
Get Inbound Email Security
See the Latest VEC Attacks
View the latest attacks blocked by the Abnormal platform.
Watch the VEC Attack Demo
Discover how Abnormal stops attacks from vendors that evade traditional solutions.
Stop Attacks from Compromised Vendors
Protect your organization from attacks that originate from compromised vendor accounts.