Secure Your Zoom Collaboration
Protect your Zoom messages and prevent attackers from using the application to breach your business.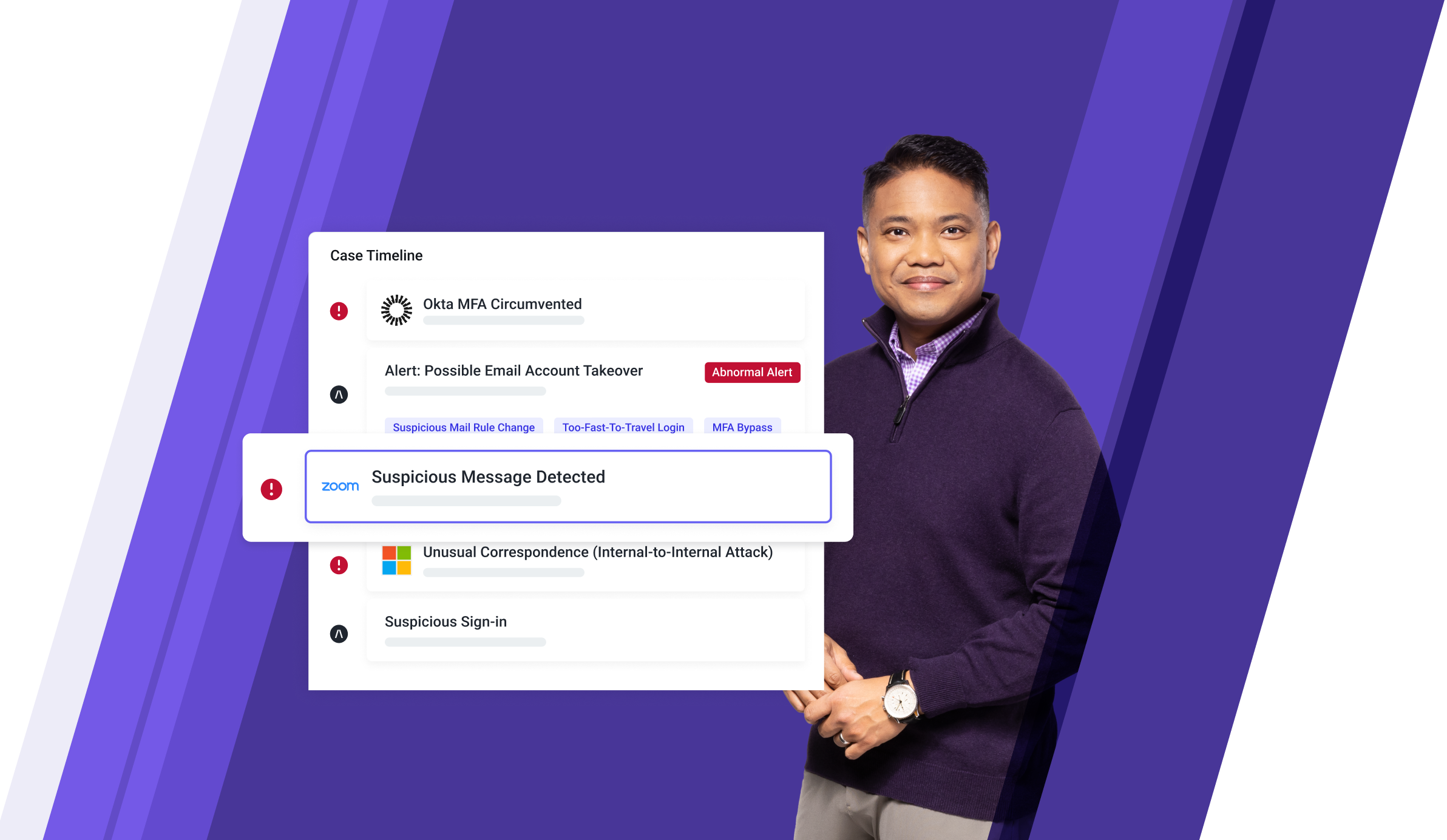 Zoom is a Growing Target for Attackers
467k +
businesses with 10 or more employees use Zoom.
Source: Zoom
30%
of security teams struggle to see all security settings for SaaS apps.
Source: Cloud Security Alliance
$4.5 M
in losses incurred through data breaches resulting from compromised accounts.
Source: IBM, 2022
How Abnormal Secures Your Zoom Platform
Detects Malicious Messages
Abnormal identifies suspicious URLs with high accuracy and surfaces detections in the Abnormal Portal. If a malicious link is clicked on, security teams can correlate attack insights from Zoom and email to measure attack spread.
Discover Email-Like Messaging Security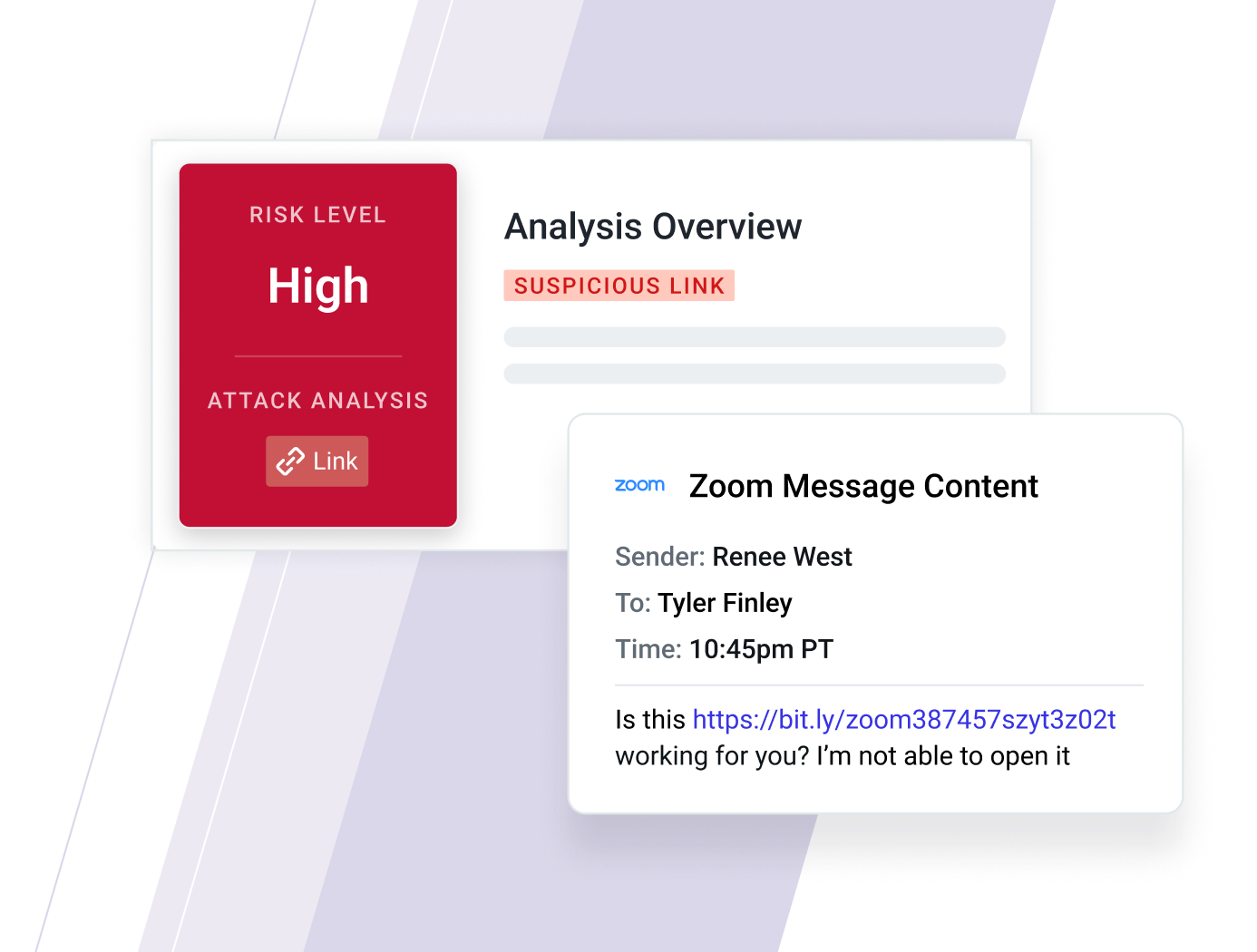 Detects Account Takeovers
Abnormal analyzes user login activity to confidently identify compromised accounts with authenticated Zoom access. The solution alerts security teams of unusual changes or events that could indicate a threat and provides context to further investigate and remediate accounts.
Understand Email-Like Account Takeover Protection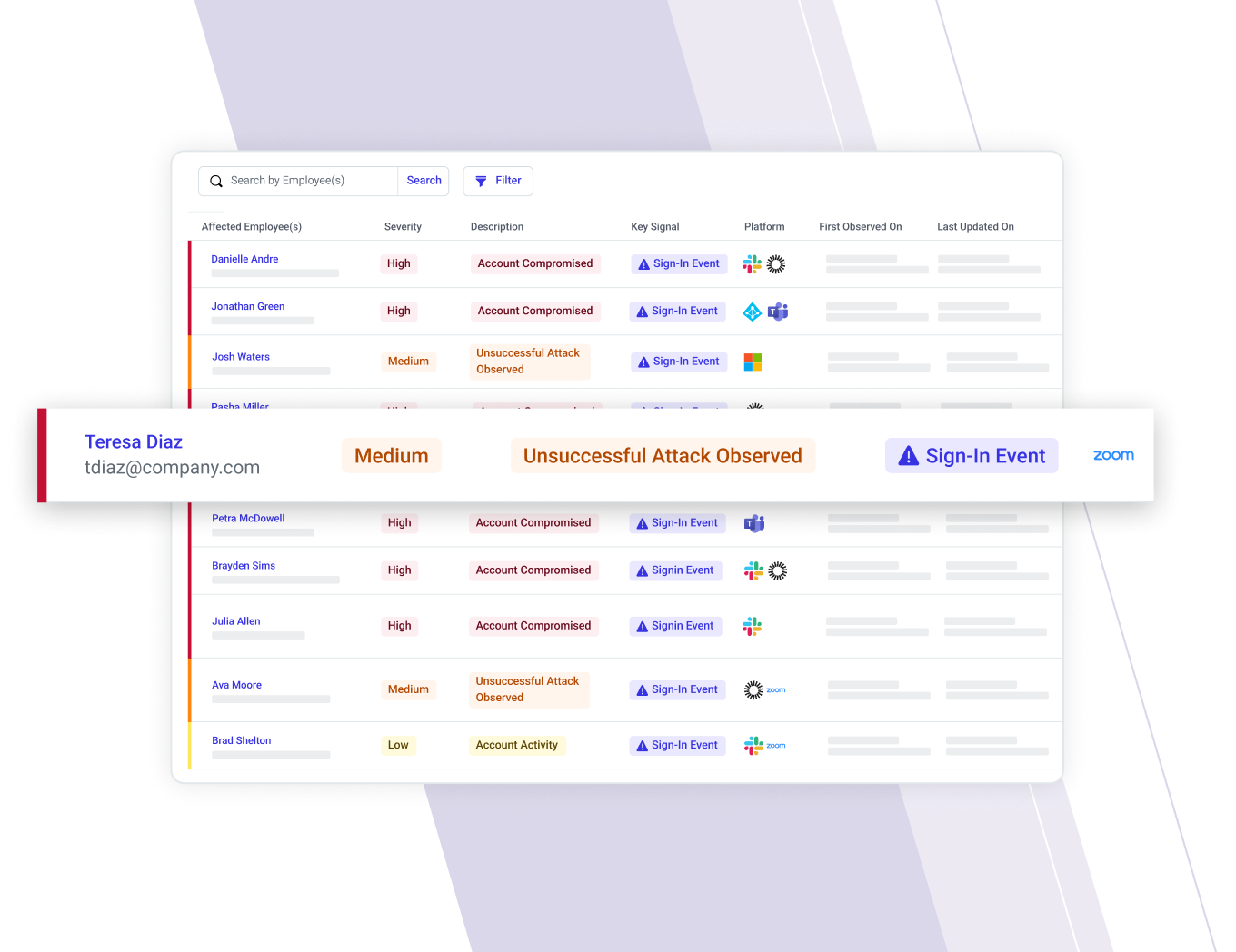 Reduces Privilege-Related Risk
Abnormal provides rich context about all users within the Zoom ecosystem. Security teams can view and monitor user permissions and privileges and receive alerts about high-risk changes that may indicate a threat.
Uncover Email-Like Security Posture Management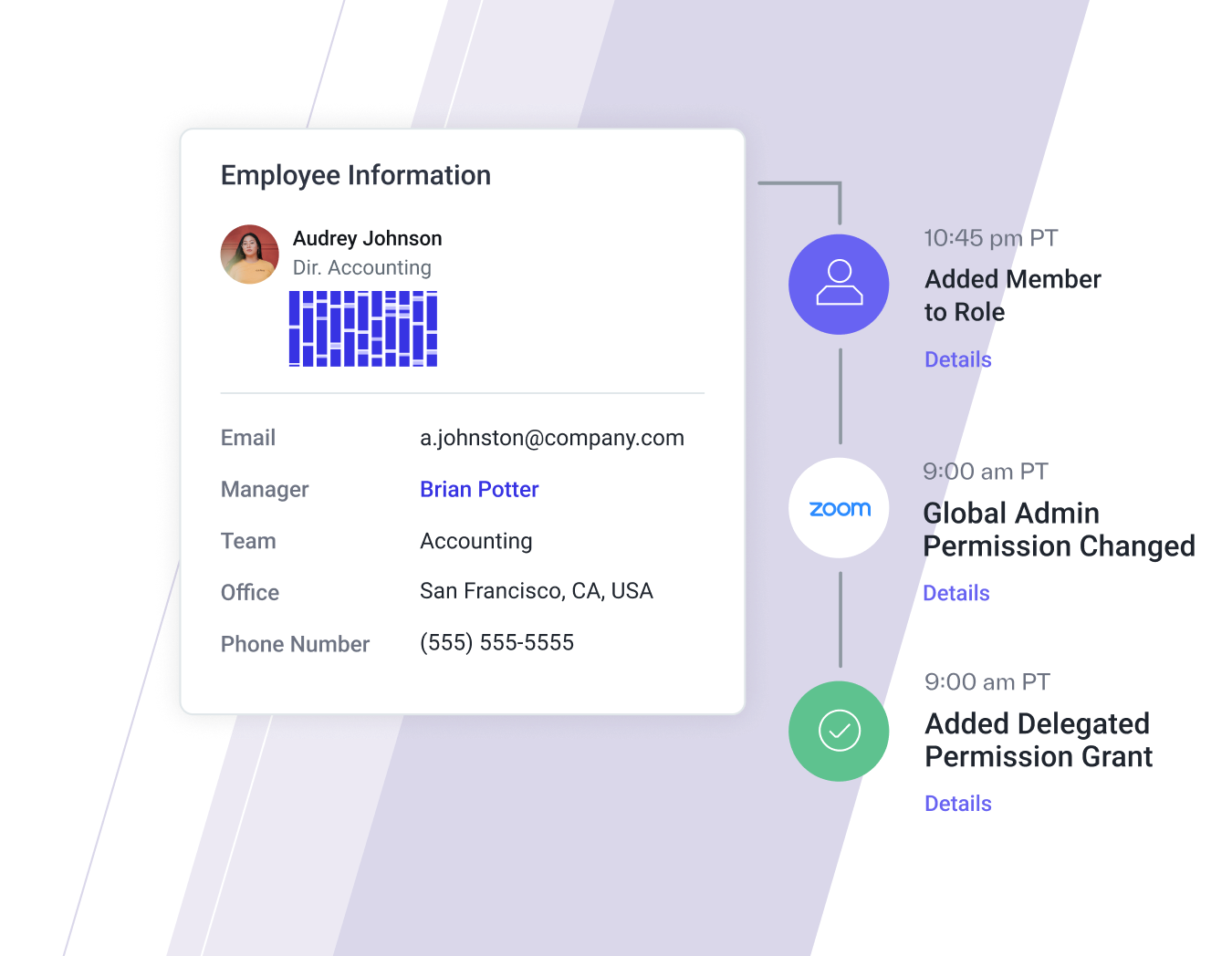 Simple, Effective Security for Zoom
High-Efficacy Threat Detection
Confidently identify suspicious URLs, compromised accounts, and user privilege risks.
Unified Zoom and Email Insights
View suspicious activities from Zoom in the same pane as those stemming from your email platform.
Rich Context for Attack Investigation
See necessary context to investigate and remediate a potential threat on Zoom.
Abnormal is one of those few products in IT that actually does what it says it's going to do. The efficacy is so much higher, incorporating that decision-making into their AI. The biggest thing that stands out for us is the low false positives and  the amount of time that you can actually save."
— Vincenzo Baldwin, Executive Director of IT Infrastructure,
Kroenke Sports & Entertainment
Frequently Asked Questions
"Our executives and Board of Directors are commonly hit with significant amounts of phishing and BEC email attacks. Abnormal's behavioral-based modeling and pattern recognition have been great in detecting and stopping those attacks. We are confident we have the right solution in place."
Gopal Padinjaruveetil, CISO, Auto Club Group-AAA
Detect Signs of Compromise Across Zoom
With an AI-based approach to detection, you can catch attacks in your collaboration apps that other solutions miss.