The Myth of Cybersecurity: Identifying and Mitigating Cyberattacks with Dr. Eric Cole
Cybersecurity expert Dr. Eric Cole discusses how the threat landscape is changing and steps you can take to make sure you're as protected as possible.
Even with the best security measures in place, the reality is that attackers are highly motivated to continually find new ways to infiltrate your environment. While prevention is key, believing that your security tools have made your organization 100% impenetrable is a dangerous (and flawed) mindset.
Look at the numbers: $44 billion in exposed losses to business email compromise over the past five years. The cost of a data breach is now $9.44 million. There was a 35% increase in phishing attacks last year. And that's only the beginning. So what do we do about it?
In this on-demand webinar, world-renowned cybersecurity expert Dr. Eric Cole discusses:
How the threat landscape is changing in 2023
Which cybersecurity myths you've likely convinced yourself are true
Why cybersecurity is an ever-evolving game we can't win
What you can do to make sure you're prepared to play

Watch the webinar to learn why traditional security measures fail and what you can do to protect your organization from email attacks.
After viewing this webinar, you are eligible for 1 CPE credit through (ISC)².
See the Abnormal Solution to the Email Security Problem
Protect your organization from the full spectrum of email and collaboration application attacks with Abnormal.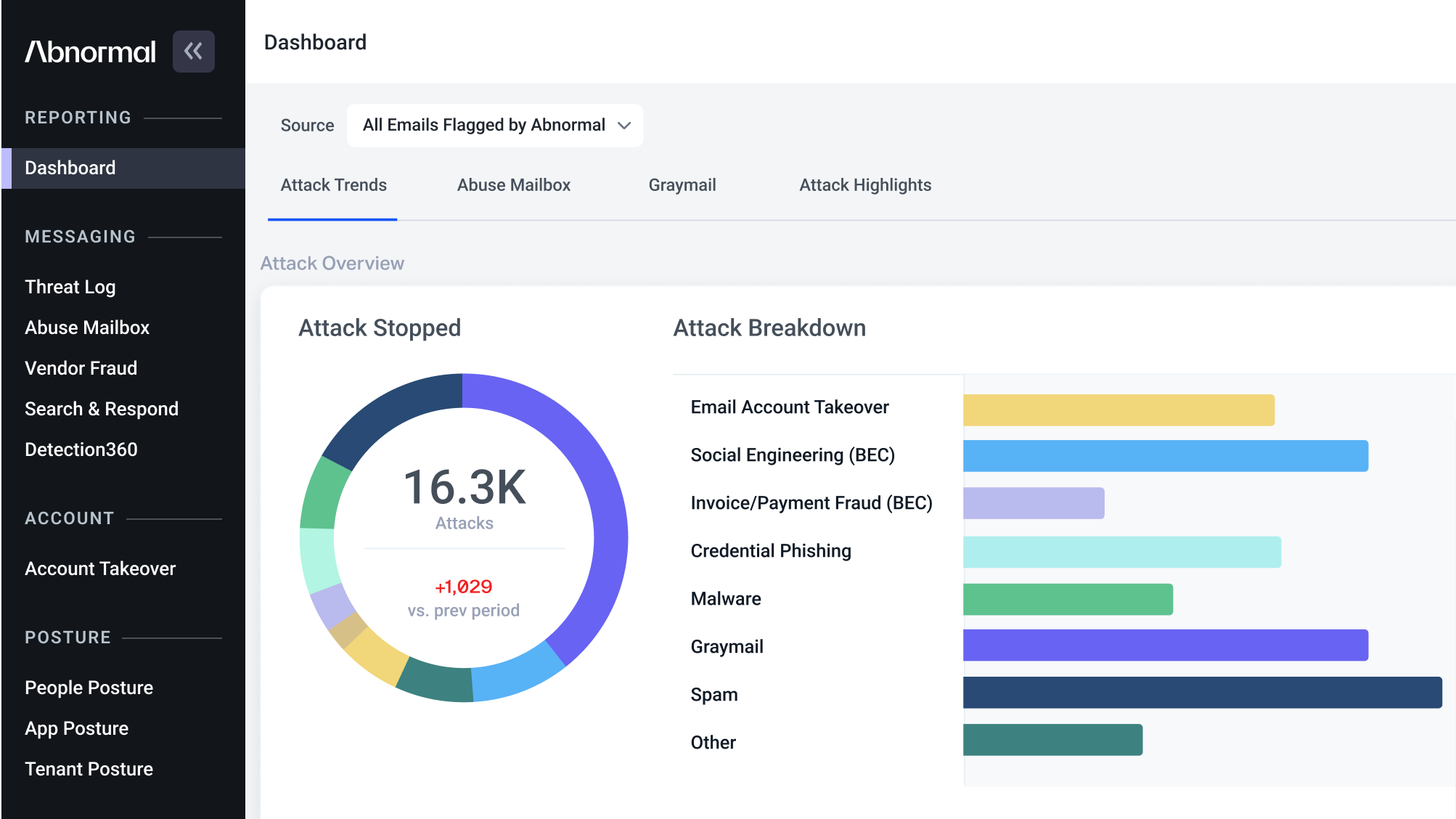 Related Resources