Abuse Mailbox Automation
Completely automate your user-reported email workflow.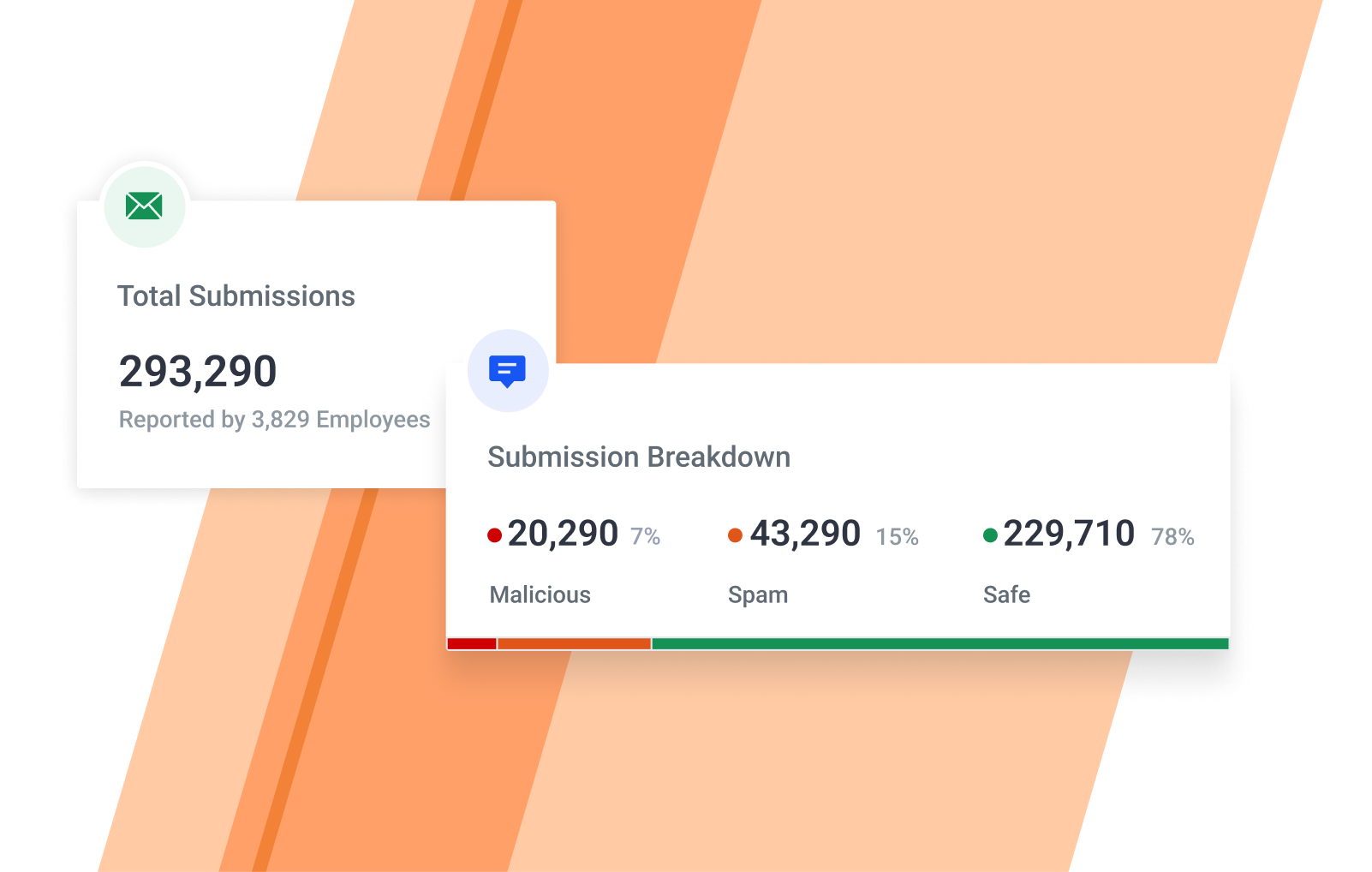 Reviewing Reported Emails is an Operational Burden
Time-Consuming Operations
Manually triaging user-reported phishing emails consumes hours of skilled analyst time weekly.
High False Positive Rate
Approximately 90% of user-reported phishing emails are deemed safe, clogging up the queue.
Discouraged End Users
Employees become demotivated from reporting phishing when they don't receive feedback.
How Abnormal Saves Your Security Analysts Time
Automatically Triages and Remediates Emails
Abnormal automatically inspects and judges reported emails as malicious, spam, or safe. If an email is found malicious, Abuse Mailbox Automation intelligently locates and removes other unreported emails within the same phishing campaign instantly.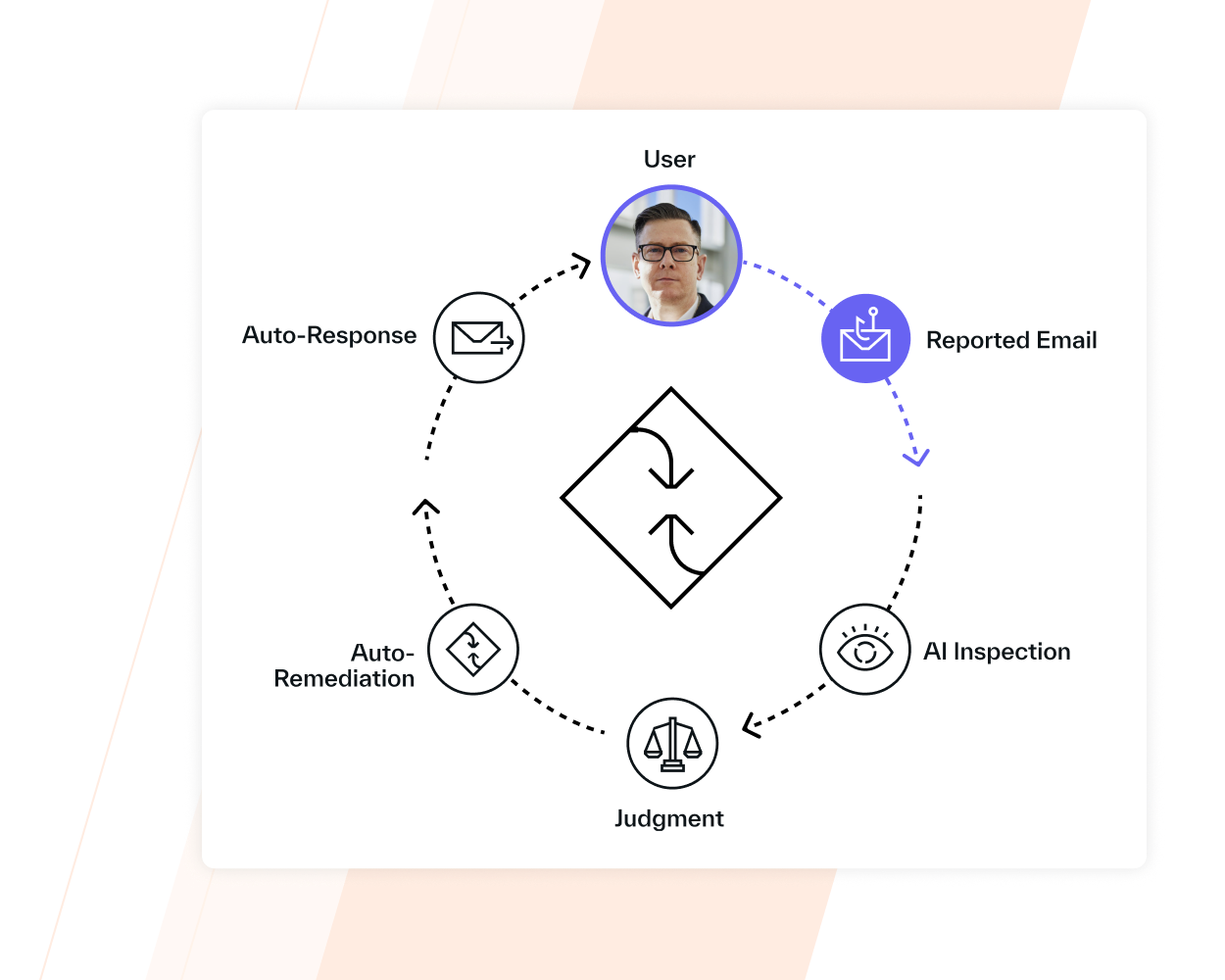 Responds to Users with Customizable Templates
Abnormal automatically sends a follow-up email to inform reporters of the submission outcome and remediation action. Swifter, personalized responses to users help encourage phishing reporting and support a healthy cybersecurity culture.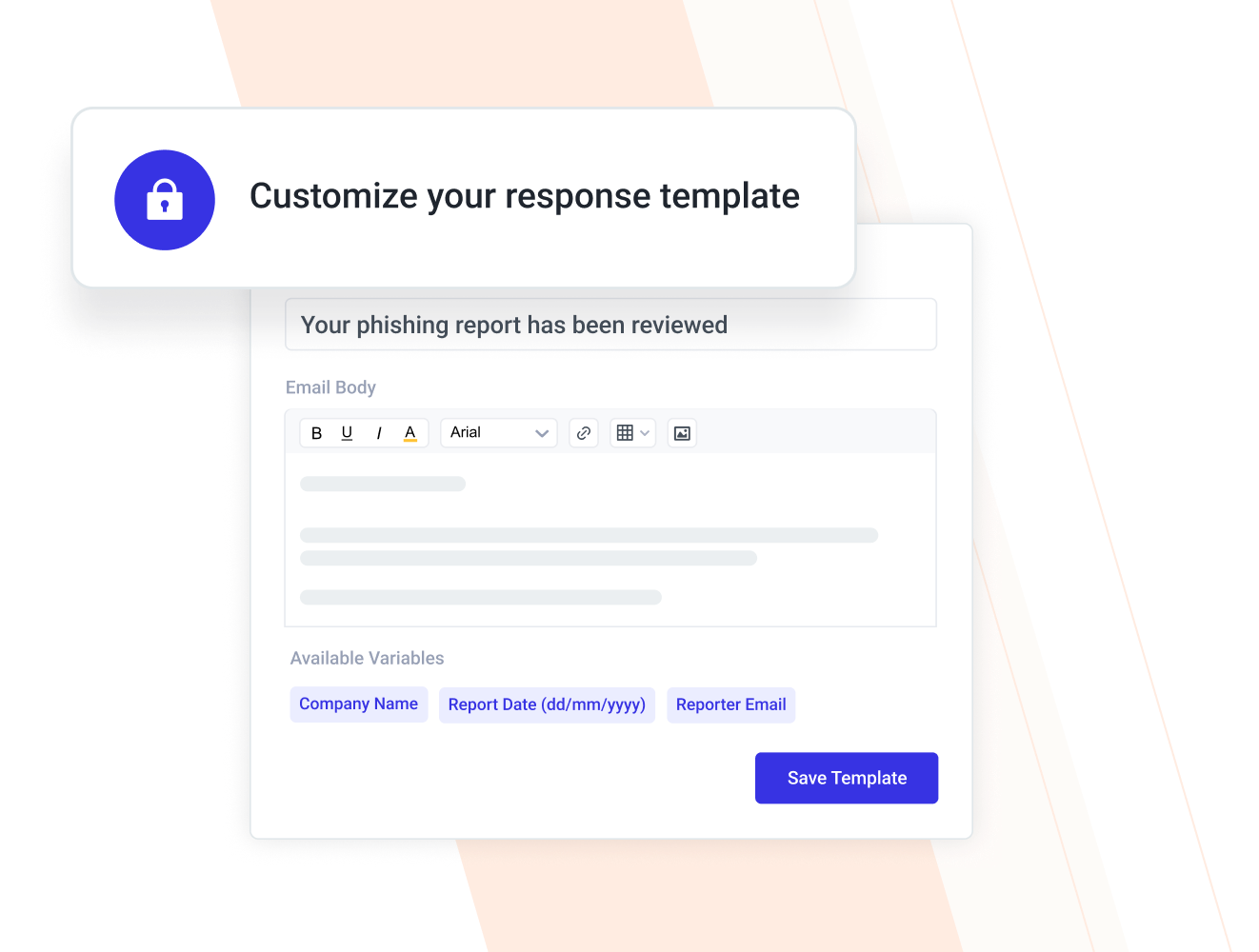 Brings All User-Reported Emails Into One View
Abnormal organizes all user-reported emails in one place and provides full visibility into each submission. Administrators can see the full attack context for each campaign and every email.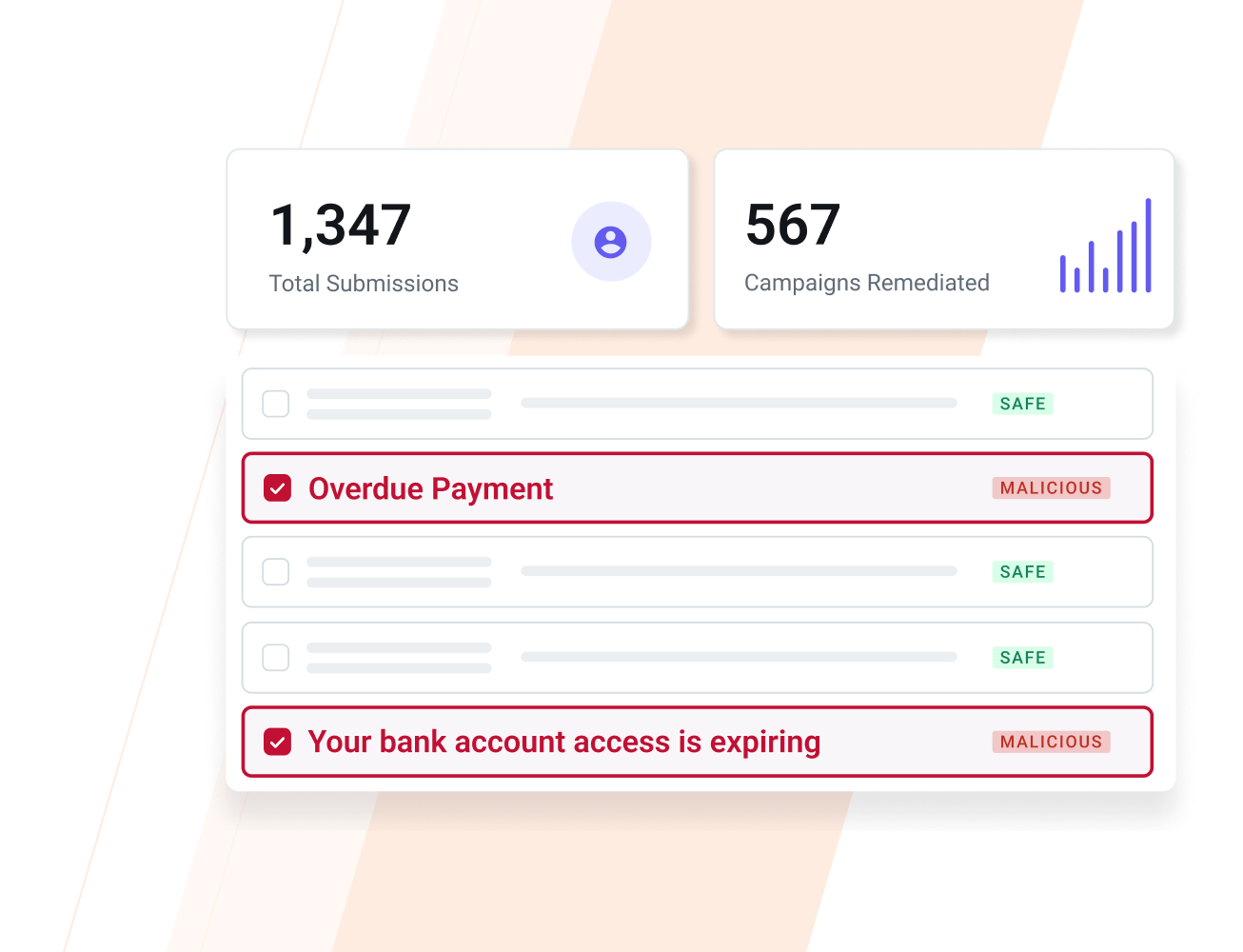 Integrates with Existing Workflows and SIEM/SOAR Solutions
Abnormal integrates with existing end-user phishing reporting buttons, SIEM/SOAR solutions, and ticketing system workflows to enable centralized alerts for SOC analysts.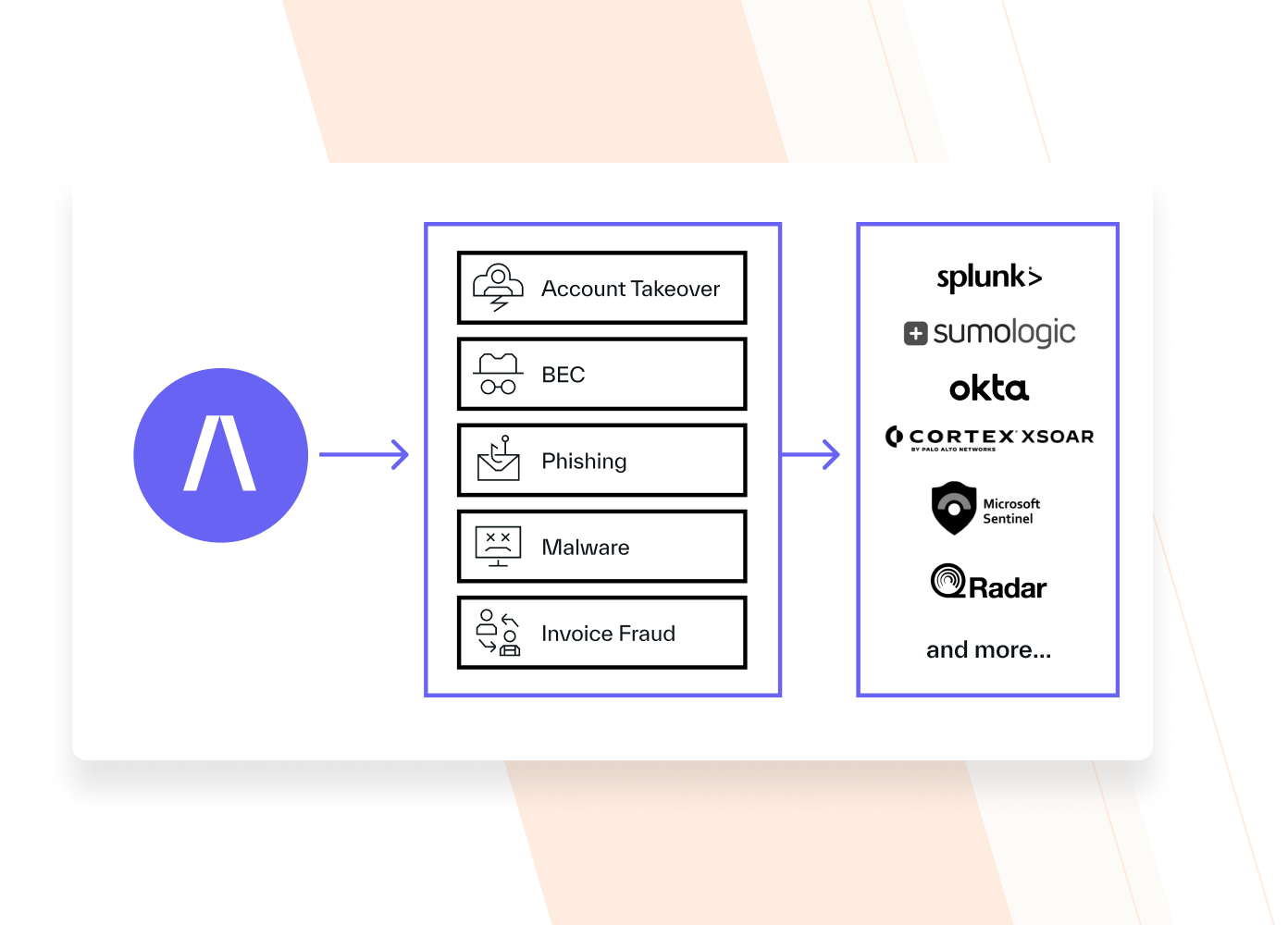 See How Abuse Mailbox Automation Works
Campaign Remediation
Inspects and evaluates user-reported emails. If malicious, removes other unreported emails within the same campaign.
Customizable End-User Notifications
Uses customizable templates to inform reporters if their email was classified as safe, spam, or malicious.
Abuse Mailbox Reporting
Visualizes trends around phishing reporting and attack types remediated.
We've heard feedback from our users that report potential spam, and they appreciate the timely feedback that Abnormal delivers."
— Mike Freeman, Cybersecurity Manager at Sentara Healthcare
Accelerate Security Operations with Abuse Mailbox Automation
Learn how you can free up time for strategic projects when you accelerate and automate the user-reported email flow.