Abnormal Security vs. Proofpoint
Abnormal's innovative email security solution catches more attacks and is easier to use than Proofpoint.
Protect More
Proofpoint is the Past and Abnormal is the Future
Proofpoint's secure email gateway was not built for cloud email. It targets high-volume, low-impact email attacks with known IOCs and misses new attacks like BEC and vendor email compromise.
Its architecture lacks visibility and protection against lateral phishing attacks and does not protect collaboration apps, forcing analysts to juggle multiple portals and end-point solutions.
Abnormal's API approach is built specifically for cloud email to identify modern attacks, block them from reaching end users, and automate remediation.
I received an email from Abnormal on a Sunday about a compromised employee email account. With Proofpoint, I would have had to grab a computer and spend hours manually remediating. But Abnormal had already logged out and disabled the user's account, reset the account password, and pulled the phishing emails from the recipients' mailboxes. I was very pleased."
— Peter Mueller, Systems Programmer, Saskatoon Public Schools
Spend less
Augment the Email Security You Already Pay For
Proofpoint's secure email gateway forces organizations to disable native email security from Microsoft or Google. Customers end up paying twice for security features—once from their email provider and again from Proofpoint.
Abnormal eliminates this redundancy, complementing your cloud email provider. Due to advances in the security features provided by Microsoft and Google, native platforms now provide the same level of protection as Proofpoint.
Discover Abnormal for Microsoft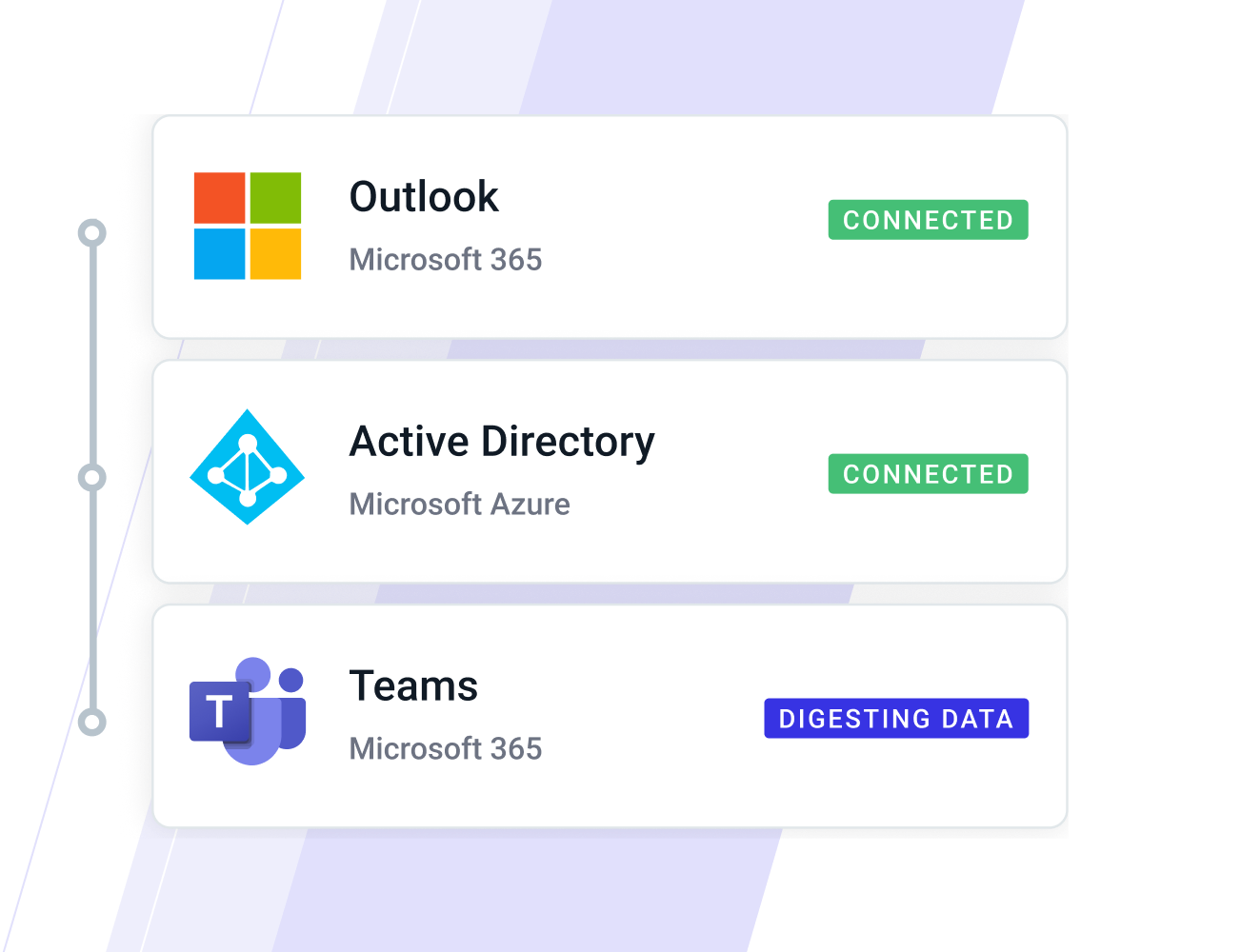 The Abnormal and Microsoft Partnership
Microsoft covers:
Email routing
Email hygiene
URL rewriting
Attachment protection
SPF, DKIM, and DMARC authentication on inbound mail 
Abnormal covers:

Advanced phishing and BEC detection
Account takeover protection
Multi-channel attack prevention
Adaptive graymail filtering
SOC automation
Email security posture management
And more…

Abnormal has been so effective that we're moving toward eliminating at least one of our secure email gateway solutions."
— Jason Stead, CISO, Choice Hotels
Secure the Future: Abnormal Is Easier To Implement and Maintain
Installs in seconds without disrupting mail flow or changing MX records.
Simplifies SOC workflow with automated remediation incident triage.
No custom policies, manual rules, or fine-tuning required.
Reviews Say Abnormal Is the Better Choice

60+ Proofpoint and Abnormal customer reviews on G2:
Abnormal's overall 5 rating beats Proofpoint's 4.5 rating
Abnormal meets business needs better than Proofpoint
Abnormal offers superior product support than Proofpoint
Abnormal is easier to use, set up, and administer than Proofpoint

800+ verified customer reviews on Gartner Peer Insights:
Abnormal's overall 4.8 rating beats Proofpoint's 4.5 rating
Abnormal's pricing is better than Proofpoint's
Abnormal is easier to deploy and integrate
Abnormal's service and support is faster and more comprehensive
See Why Organizations Choose Abnormal Over Proofpoint
Protect your organization from the full spectrum of inbound email attacks with Abnormal.