Abnormal Security vs. Avanan
Avanan's one-size-fits-all email security requires manual oversight and frequent finetuning, plus email rerouting and transporting create a risk for outages and delivery delays. Abnormal eliminates these pain points with a simple, personal approach that uses API integration and behavioral AI to put your cloud email security on autopilot.
True API Architecture Simplifies and Improves Email Security
Abnormal's inbound email security platform relies on a true API integration with Microsoft and Google. That means emails are natively scanned within the cloud email environment for potential threats, without rerouting emails. This architecture gives Abnormal access to the most threat signals with the least risk to email availability. Advantages of the API approach include:
More threat signals and increased detection across the entire cloud email environment.
Zero delays in email delivery from rerouting and scanning.
Scans text-only and payloadless emails to understand context and flag unusual requests.
No risk of email outages due to third-party rerouting or monitoring.
Email security solutions like Avanan that don't use true API integration need to reroute and transport emails out of the email environment for analysis. This leads to a slower threat detection process with a risk of email delivery interruptions.
How the API Integration Works
Abnormal's API Integration is Simple
3 clicks
and 30 seconds to integrate via API.
15 hours
Saved for security teams each week.
Zero
Custom rules or policies required.
Personalized Detection Engine is Efficient and Effective
Abnormal's threat detection learns the behavior of every identity in your cloud email environment including employees, vendors, applications, and email tenants. This visibility uncovers anomalous behaviors common in an email attack. A
one-size-fits-all approach to enterprise email security built on threat intelligence does not work.
Abnormal offers best-in-class inbound email protection tailored to your organization without manual policies and configuration. Prevent the full spectrum of attacks, including:
Socially-engineered attacks like BEC that lack traditional indicators of compromise.
Compromised accounts from external partners, with no manual domain input necessary.
Never-before-seen attacks without threat intel.
Unwanted messages like spam and graymail.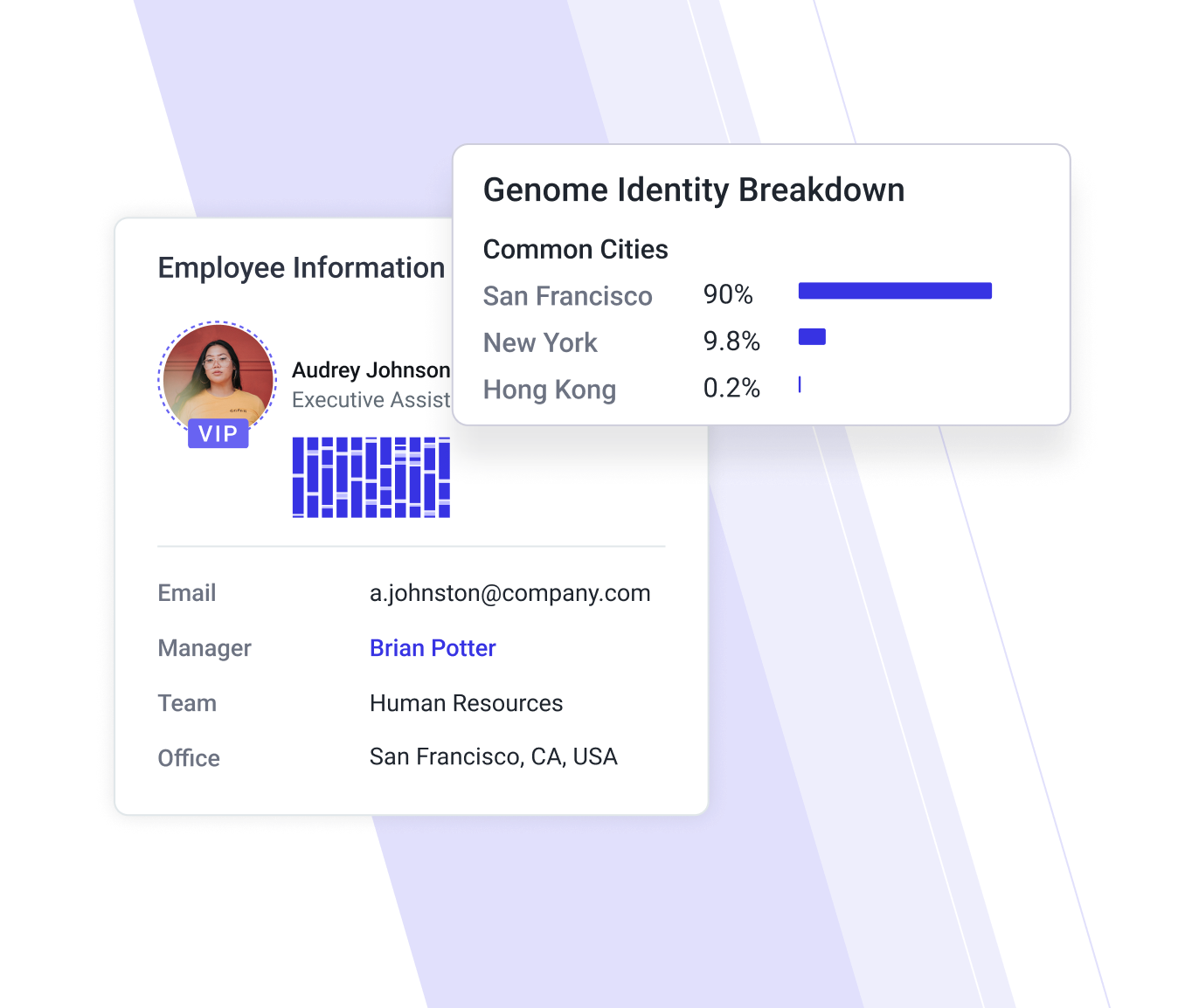 Abnormal's Advanced Email Threat Detection Capabilities
36
BEC attacks blocked per customer per month.
40
Malware attacks blocked per customer per month.
4x
Reduction in unwanted or dangerous emails.
Abnormal vs. Avanan: What The Reviews Say
Don't take our word for it. Here's what customers think:
Abnormal meets their business needs better than Avanan.
Abnormal offers superior ongoing product support.
Abnormal is easier to set up, use, and maintain.
Abnormal's product roadmap direction beats Avanan.
Identify Compromised Vendors Across Your Supply Chain
A single compromised account within an organization's supply chain can open the door for costly email attacks. Other email security solutions have difficulty detecting a
compromised vendor account
or understanding vendor risk profiles since they lack visibility into partners.
Abnormal detects compromised vendor accounts
with high efficacy through VendorBase™, the industry's first federated database that tracks external partners across all customers for suspicious signals. VendorBase provides a risk score for each partner based on the legitimacy of the vendor, spoofed or impersonated domains, and compromised accounts. By monitoring vendor communications across all customers, Abnormal can spot suspicious signals including unusual financial requests, changes to banking details, and irregular communications.
What Our Customers Say
4.8

For 168 reviews
"Say Goodbye To Under Performing SEGs."

"Best Email Security Product I've Seen In Years"

"Quickest Return On Spend I've Seen"

2023 Gartner, Inc. The Gartner® Peer Insights™ Logo is a trademark and service mark of Gartner®, Inc., and/or its affiliates, and is used herein with permission. All rights reserved. Gartner® Peer Insights™ reviews constitute the subjective opinions of individual end users based on their own experiences and do not represent the views of Gartner® or its affiliates.
Looking for alternatives to Avanan? Abnormal is the answer.
Our email security solution protects your organization from sophisticated email attacks that bypass other solutions.