Abnormal Security's pith can sometimes seem too good to be true. Thankfully, it's easy to make your assessment. We need more solutions like Abnormal to keep pace with Hackers.
Marcus B.
Cybersecurity Architect and Advisor
"Entering the future of email Security with Abnormal Security."
Peter M.
Enterprise > 1000 emp.

It's been great to get employee feedback about how Abnormal's graymail functionality has improved their day-to-day experience.
Mark Overton
Head of Information Security
I can not rave enough about Abnormal Security's offerings. By far one of the best O365 email security solutions out on the market today.
Brandon Corbin
Director of IT Operations, Business Wire

"Transitioned to Abnormal Security after using a signature based solution for years and it has reduced operational oversight to nearly zero. Onboarding was a single click. Solution gets better over time as platform learns users habits"
We employed two SEG solutions in sequence, and that still wasn't solving our email security problems. Abnormal frees us from inbox cleanup, so we can proactively identify and address other security threats before they become problems.
Jason Stead
CISO, Choice Hotels
The realization of value was almost immediate—real-time visibility into attacks going on in the environment that are bypassing the traditional defenses. That context allowed ADT to start identifying threat trends while blocking them from employee inboxes.
Abnormal just works. It has given me countless hours back in my day.
Noah
Director, Real Estate Industry

"Look No Further! Abnormal Is The Answer."

The threat from phishing was always in our face. Now it's solved with Abnormal's dependable solution.
Eric Bowerman
CISO, Elara Caring

"Solution is good and adds a vital layer of additional protection to supplement existing protection. Onboarding and customer process efficient and positive."
"Abnormal: a security product like no other"
Austin A.
Cybersecurity Engineer, Microsoft

It was click, click, boom in terms of implementation, versus the old method of changing MX records and monitoring email flows.
Peter Mueller
Systems Programmer, Saskatoon Public Schools

"By far the quickest Email security deployment I've done. The accuracy is 2nd to none. The support is world class. The overhead to deploy and manage is minimal. 1 person can set it up and 1 person can easily manage it."

One of the great advantages of Abnormal has been that it really runs itself; we don't run it. We're not in the Abnormal Portal every day, but I can see that it's stopping the things that we need it to block.
Carl Eller
Senior Director of Information Security & Technology Management, Savannah-Chatham County Public School System
Integrates so easily with almost no operational overhead, oh and of course it's quite effective.
Chris
IT Operations and Security Lead

"Excellent product that delivers exactly what it says it will"

The way Abnormal detects vendor email compromise attacks stands out. When a malicious actor took over an ongoing vendor conversation, we could see how Abnormal assessed the change of context, the slight nuances in the way the language shifted, the addition of a file with different bank details, and the fact that the attacker interjected an email address into the CC field. I've never seen these things detected by a traditional SEG.
Jonny Concannon
Group Information Security Manager, Boohoo Group PLC

Abnormal identifies and stops advanced email threats with such a high level of accuracy that we can focus on ministering to people, rather than spending our time recovering from email attacks. The solution is amazing and reduces our support workloads.
Matt Manire
Executive Director of Information Security, Gateway Church
"Abnormal has made my C levels happy, and has caused less work for me."
anonymous
IT Manager - Manufacturing
"Set it up and run. Very little needs to be monitored. Accurate and efficient way to control those unwanted emails and keep your users safe. Easy to report missed attacks and then it remediates all by itself. Great product! "
Gene C.
Information Security Systems Analyst
You can only go so far with signature-based detection, although that first layer of defense knocks out 90% of the threats. With Abnormal as our second layer, we can block attacks that are more targeted toward Sentara, such as social engineering invoice emails that are difficult to catch. Abnormal catches, reports, and auto-remediates them.
Chad Spiers,
Director of Cybersecurity, Sentara Healthcare
Abnormal detects malicious emails, prevents those threats, and cuts down on email noise and clutter, which makes us all more efficient and helps me provide value to the company and our partners.
Abnormal lets me focus my time on other priorities because I know they have my back!
Ryan
Director of IT, Financial Services

"I Would Wholeheartedly Recommend This Product"
We've employed cutting-edge technologies such as Abnormal Security because we found that the legacy security email gateways don't always keep up with the evolution and the advanced techniques employed by the bad threat actors
Vincenzo Baldin
Executive Director of IT Infrastructure, Kroenke Sports & Entertainment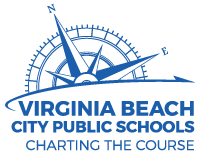 With a couple of clicks and in less than an hour, we were up and running—first in read-only mode. It was eye-opening to see all the emails that Abnormal could catch and remediate.
Shane Snedecor
Information Security Manager, Virginia Beach City Public Schools
We had ProofPoint with O365 E5 and in an hour over 100 Malware attacks slipped past everything but you. You guys blocked a tsunami of trouble and I can't see a future without Abnormal.
Paul
Paul, VP of IT, Media

"Fantastic product, intuitive and easy to implement."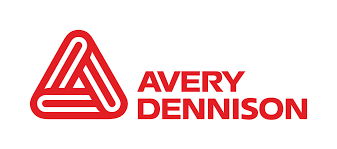 Our security team has gained 40 hours back each week to focus on more strategic projects. Having that time allows the incident response team to work on things like better tuning our SIEM, better detection capabilities across the organization, and better efficacy across all of our tooling.
Jeremy Smith
CISO, Avery Dennison

"Abnormally outstanding In today's crowded marketplace."
"Effortlessly and dramatically improved our email security. "
Michael M.
IT Infrastructure Manager

Our systems operations and IT teams were blown away by how easy it was to connect Abnormal via API to try it out. In our head-to-head test with another solution, Abnormal detected twice the malicious emails and generated 75% fewer false positives than the other vendor.
Steve Tieland
Director, Corporate Security Operations, Pegasystems

"Abnormal security is providing exceptional value as an addition to our email security. The team at Abnormal has been easy to work with and was able to help us integrate the product with a substantially small effort from our end."

We were impressed with the fast implementation. Within four days, Abnormal identified a BEC email that made it past M365. That could have cost a lot of money.
Blaine Carter
CIO, FranklinCovey
Abnormal really changed our processes around handling of malicious email. With Abnormal doing the heavy lifting, we've freed up a full time resource that can now focus on other things.
Abnormal has made a huge difference in the amount of impersonation attempts reaching our users. Thanks for making the world safer!
Mark
VP of IT, Higher Education

It has been transformational. Abnormal has lifted a huge burden off our email team and our end users.
Stephen Lister
IT Systems Architect, Dudek

"Once the tool was bedded in after 4-6 weeks, the detection engine was very accurate. Very little false positive detection rate 1 per week per 500,000 emails screened."
The SOC has seen a 25% drop in investigation workloads in the 2 months since Abnormal has gone into production.