Stop Emails with Payloadless Malware
Protect your organization from text-only emails that direct employees externally to download malware.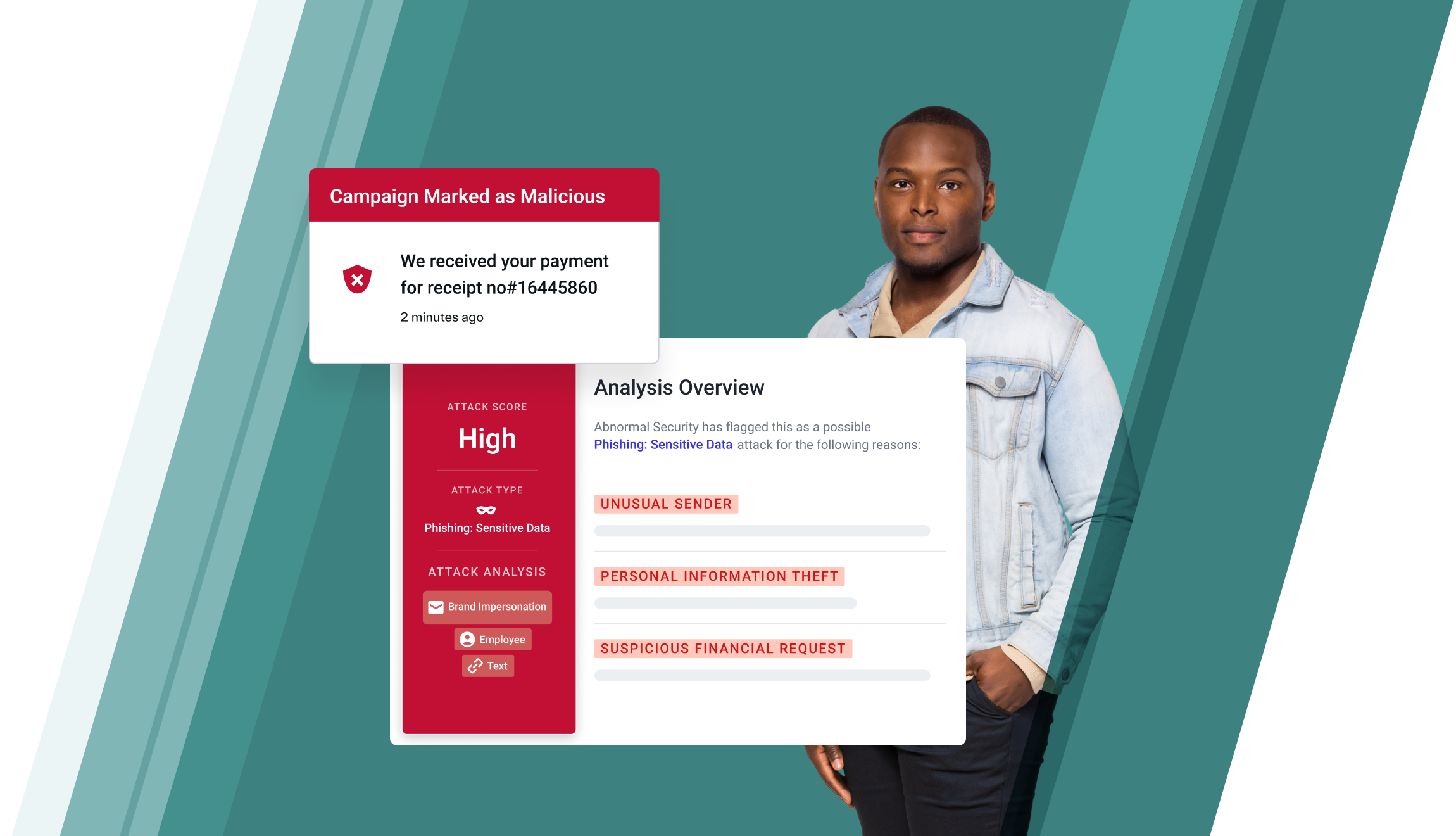 Trusted by Global Enterprises
PROBLEM
Text-Only Emails Can Lead to Malware Downloads
Attackers can target unsuspecting employees with legitimate-looking emails and direct them to engage with a fraudulent support center. Subsequently, they trick the employee by providing instructions to download malware.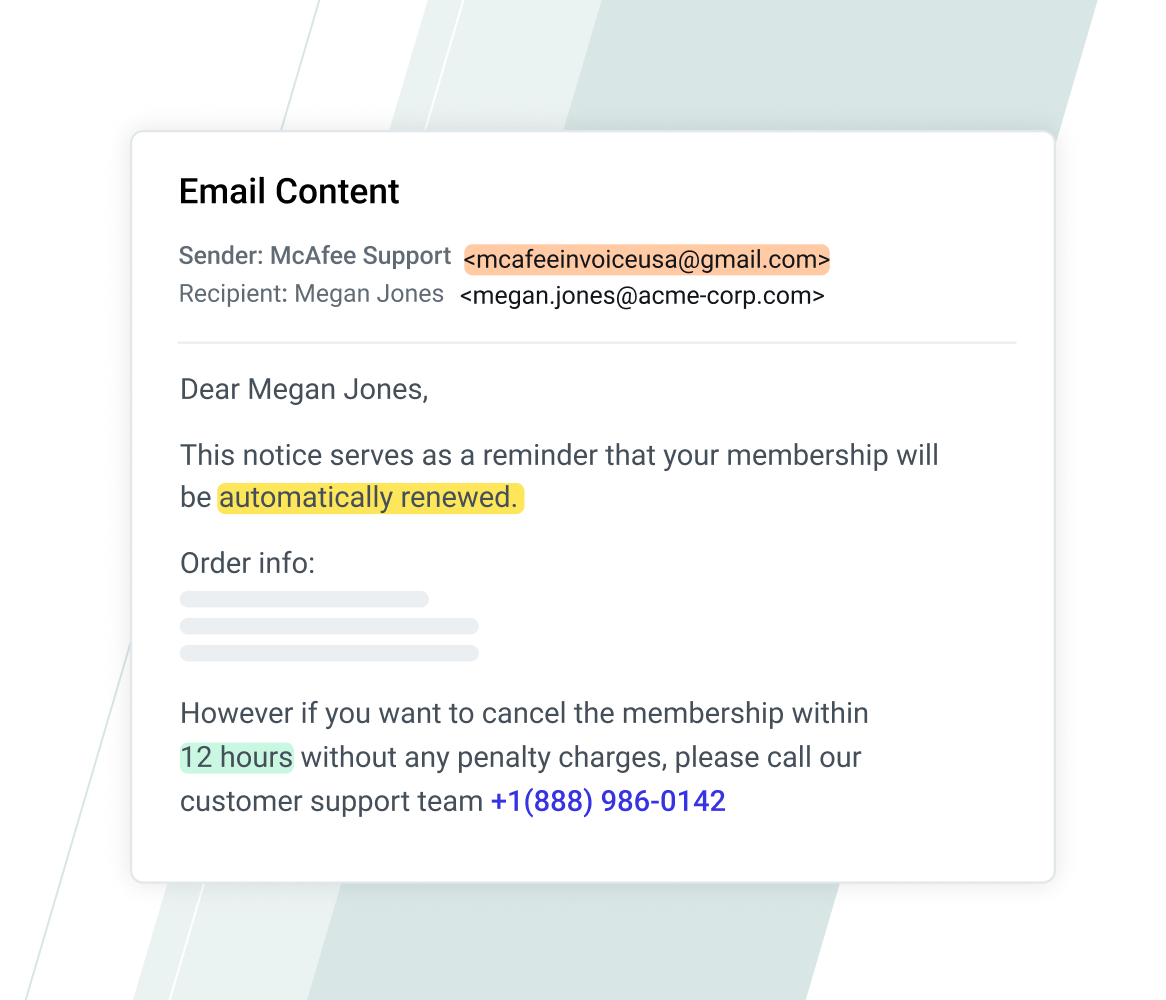 SOLUTION
How Abnormal Stops Email with Payloadless Malware
Learns normal email behavioral patterns to detect suspicious emails from unfamiliar senders.
Closely analyzes the email content to detect anomalous requests.
Detects suspicious tones that spur urgent action and closely analyzes emails for legitimacy.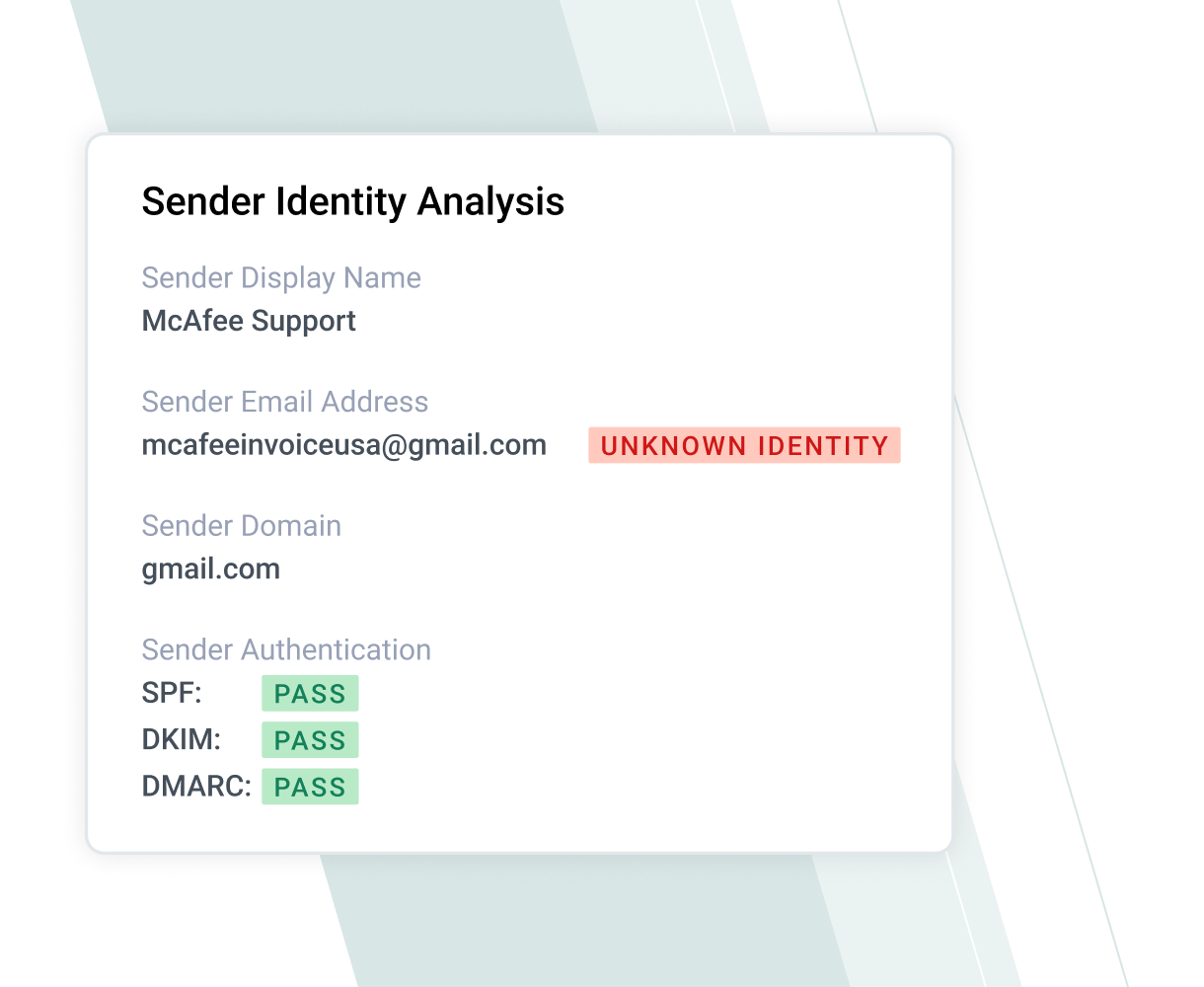 WHY ABNORMAL
A Unique Approach to Stopping Payloadless Malware
The API integration can view internal and external emails and detect unusual email sending patterns.
Advanced AI models detect and analyze patterns associated with learned attack tactics.
Advanced NLP and NLU models analyze the tone and content of every email for anomalous behavior.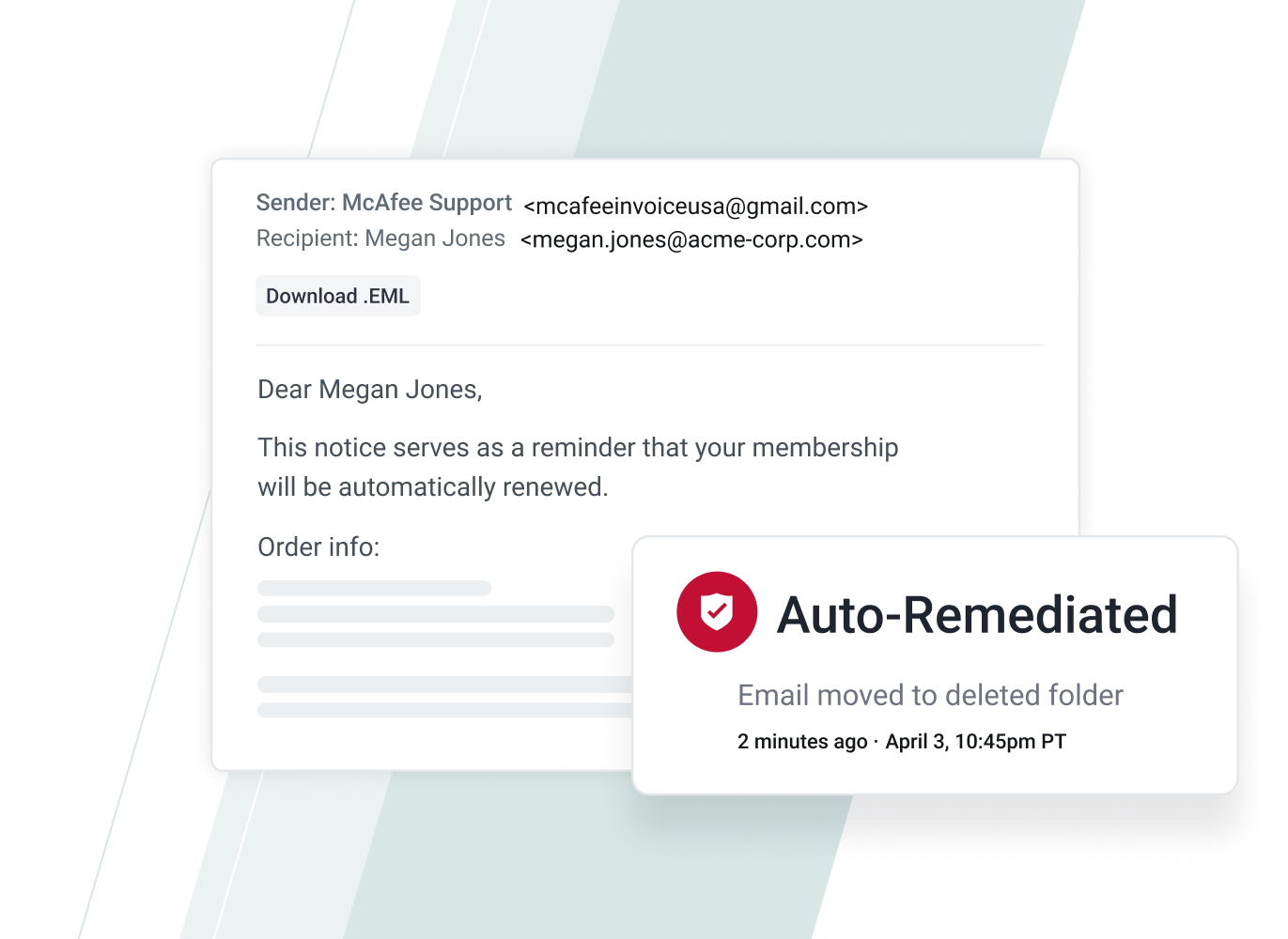 Abnormal Benefits of Stopping Payloadless Malware
Protects against out-of-band attacks that leverage email for social engineering.
Covers gaps in security awareness training with automatic attack remediation.
Prevents users from engaging with threat actors via other channels.
It stands out because of its efficacy, the innovative approaches by using data as a driver for how you can put it together and identify bad, malicious messages. I'm a big fan of Abnormal because it's given my people a lot of their time back."
— Vincenzo Baldin, Executive Director of IT Infrastructure, Kroenke
Discover How to Stop Payloadless Malware
See how you can harness advanced behavioral AI to block emails with payloadless malware.
Get Inbound Email Security
See the Latest Malware Attacks
View the latest malware attacks blocked by the Abnormal platform.
Watch the Payloadless Malware Demo
Discover how Abnormal stops payloadless malware attacks that evade traditional solutions.
See the Abnormal Solution to Payloadless Malware Attacks
Protect your organization from text-only emails that trick employees into downloading malware with Abnormal.