Email-Like Security Posture Management
Monitor high-impact changes to user privileges across collaboration apps.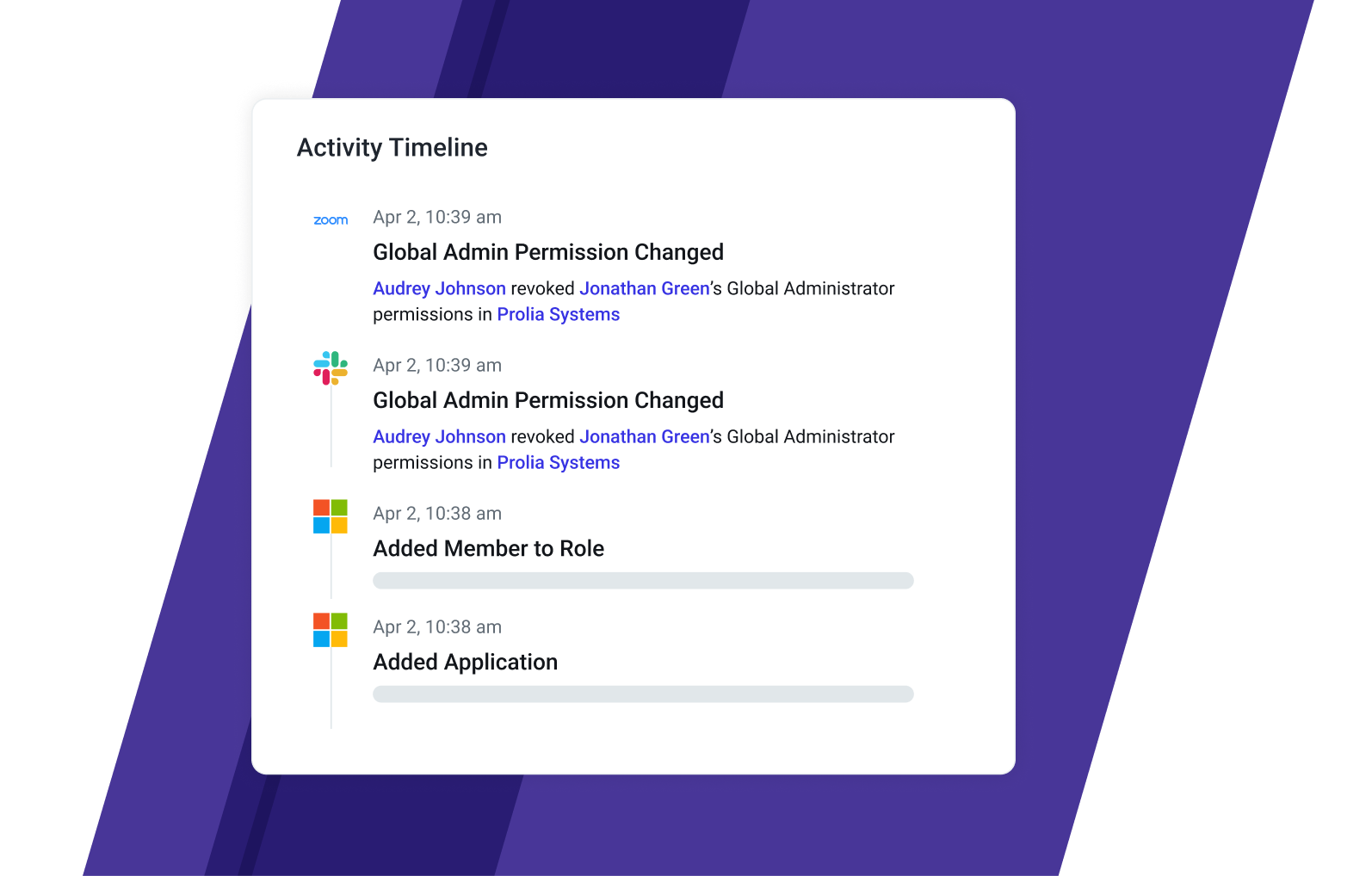 Excessive Admin Rights Result in Increased Risk
Expansive Risk
36% of organizations have indicated that inadequately managed privileges have resulted in a breach.
Permissions are a Blind Spot
One in three security teams is unable to see any security settings, including user privileges, for collaboration applications.
Lack of Context
Addressing privilege changes manually across multiple tools puts undue pressure on understaffed security teams.
Discover User Privileges Across Your Cloud Environment
Dynamically Monitors for High-Impact Changes
Abnormal builds a running inventory of privilege changes across Slack, Microsoft Teams, and Zoom, including timestamps and the users involved—determining which changes may present a risk and need further investigation.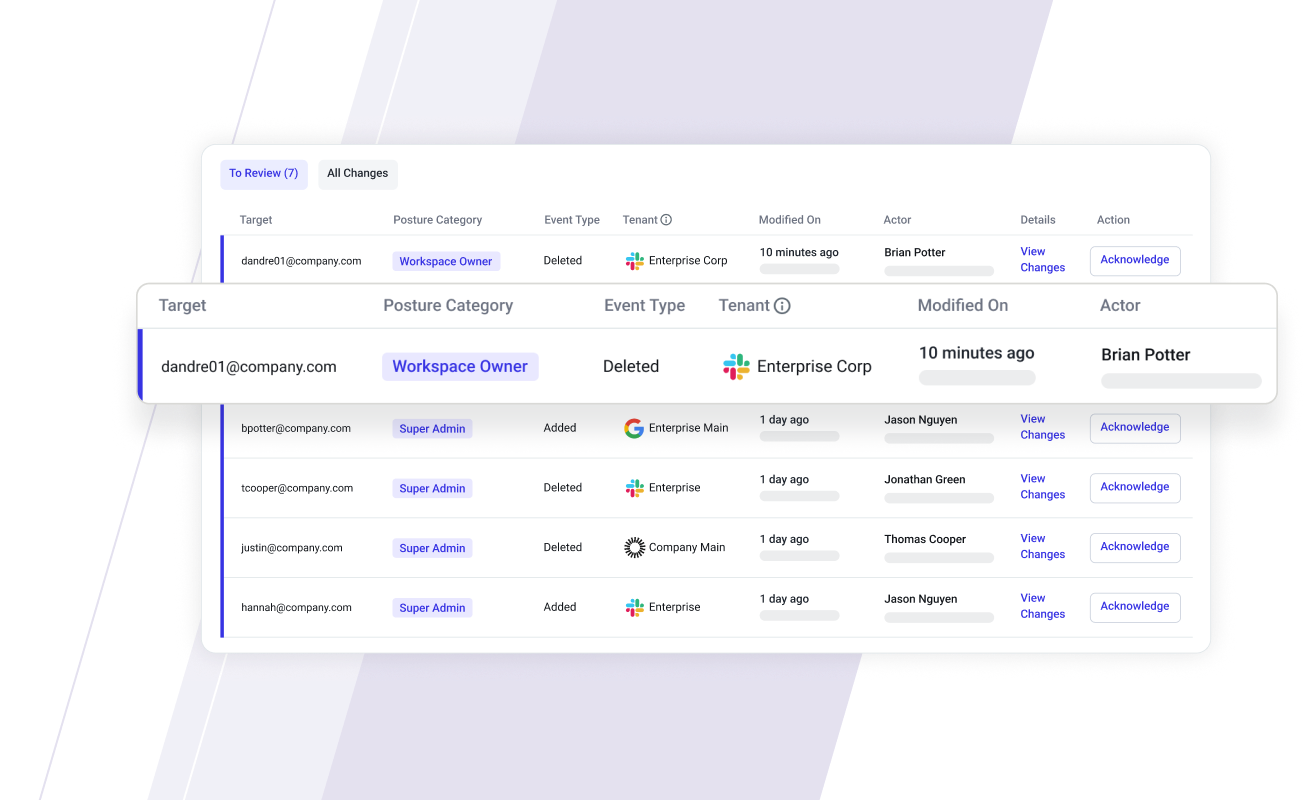 Provides Critical Context for Each Change
Abnormal admins can drill into an individual change to gain a before-and-after view, giving insight into what the normal state looked like and how a given application has been affected. Abnormal also provides links to the PeopleBase profiles for each user involved and suggested next steps.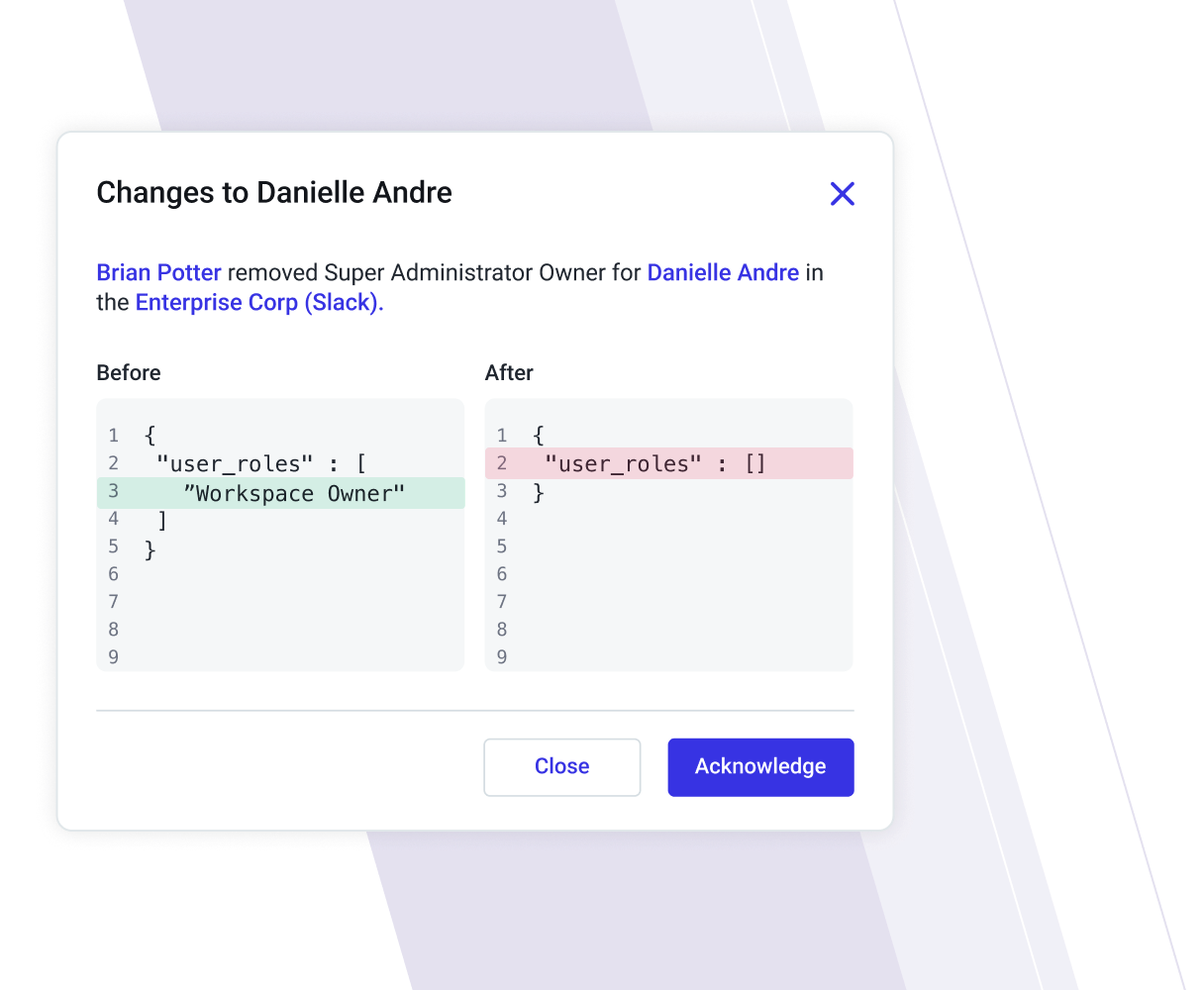 Coordinates an Effective Response
Abnormal sends notifications so security teams can acknowledge changes, schedule email notifications, export to the SIEM, and follow suggested next steps if a privilege change indicates a serious risk.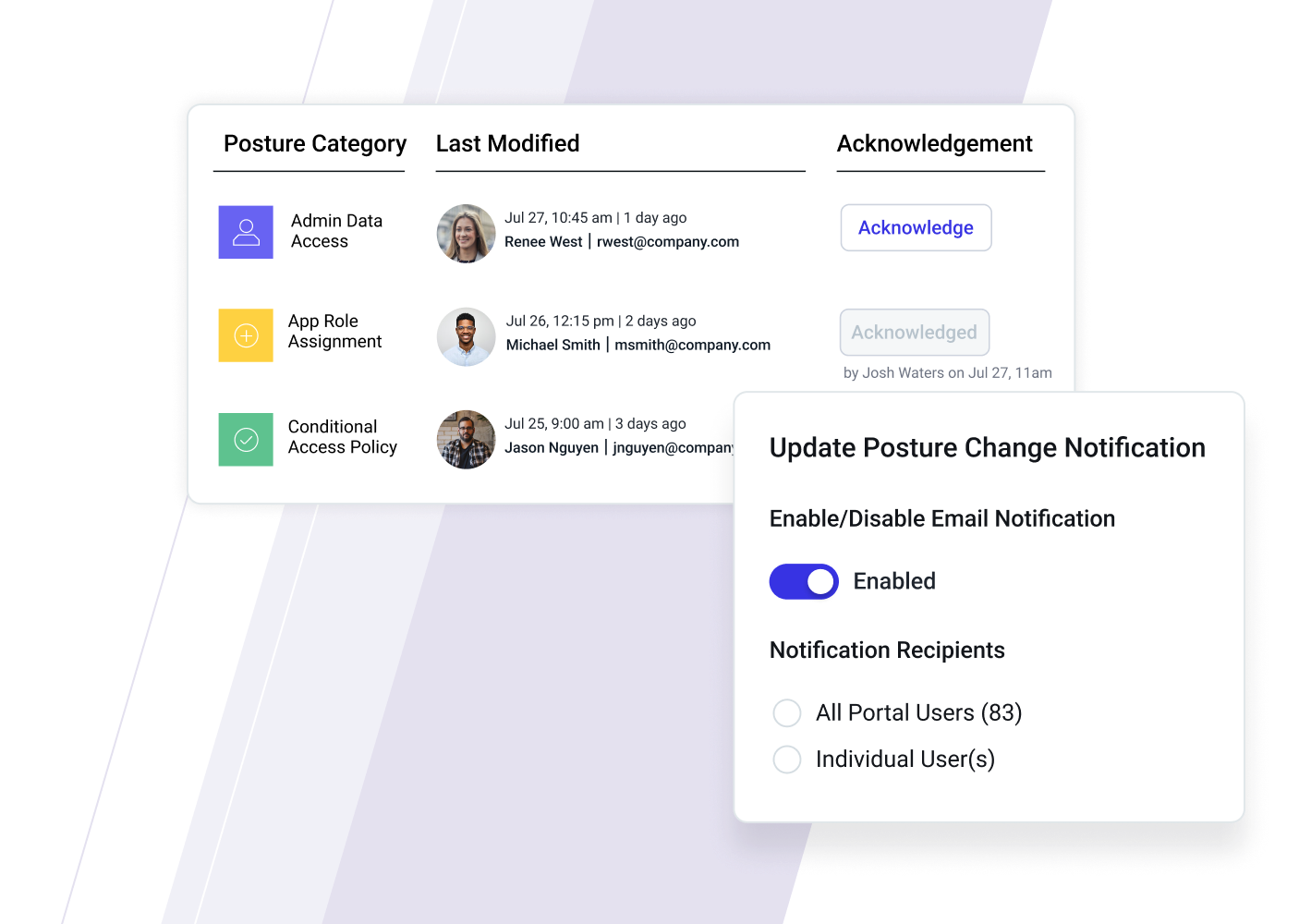 Email-Like Security Posture Management Features
User Privilege Monitoring
View a log of privilege changes across each app and the users involved.
Contextual Insights
Expand each change for a before-and-after view and links to user PeopleBase profiles.
Response Workflow
Set email alerts, acknowledge changes, and export event data to the SIEM.
See Your Security Posture Across Your Apps
Spot potentially dangerous changes to user privileges across your cloud environment, including email and collaboration applications.