Email-Like Messaging Security
Detect malicious content in Slack, Microsoft Teams, and Zoom.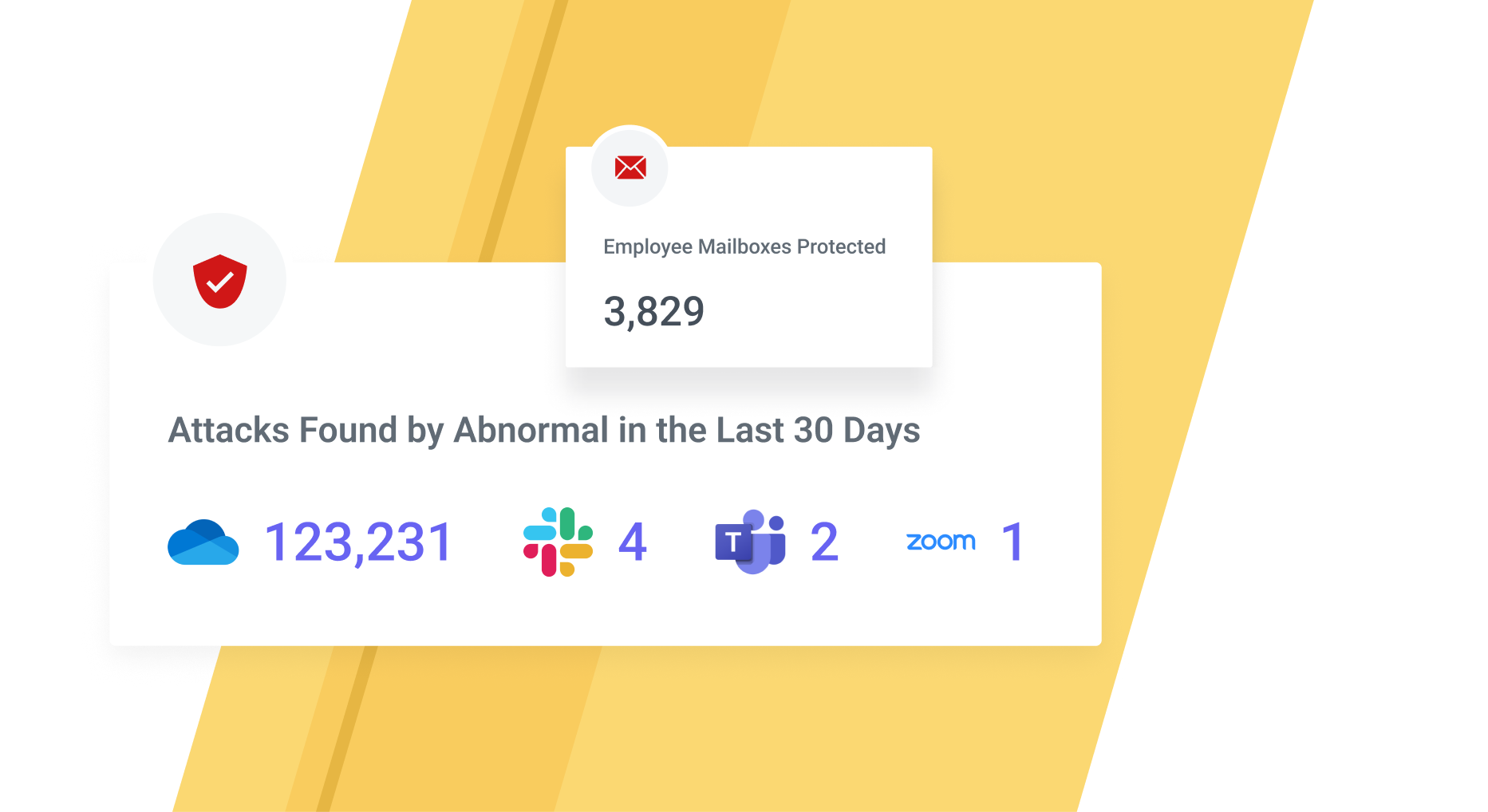 Collaboration Apps Need Content Inspection
Multi-Channel Attacks
Bad actors are initiating attacks in email and moving laterally to collaboration apps to send malicious content.
Interconnected with Email
A breach in email can grant attackers unrestricted access to private data in other collaboration apps.
Lack URL Inspection
The most popular collaboration apps don't come with robust built-in security scanning.
Detect Malicious Messages Across Collaboration Apps
Inspects Messages for Suspicious URLs
Abnormal leverages AI-based security to scan for malicious links in message threads and chats.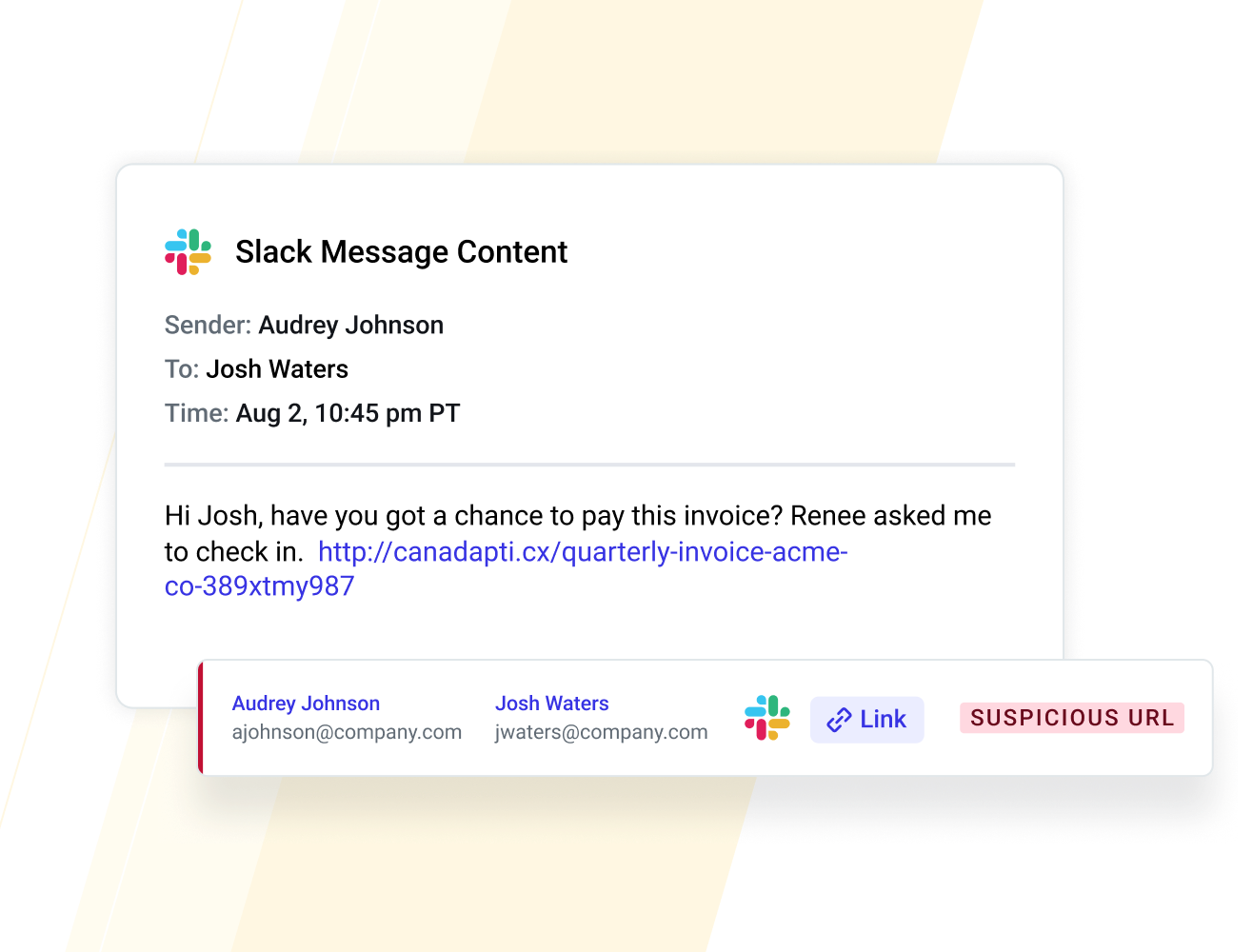 Combines Email and Collaboration App Threats in One Log
Abnormal understands the advanced attacks targeting your users across all of your email tenants, as well as Slack, Microsoft Teams, and Zoom, and displays them in one Threat Log.
Detects Risky External Content
Scans all of your internal and external messaging threads for malicious content to detect insider threats and reduce your risk of supply chain attacks.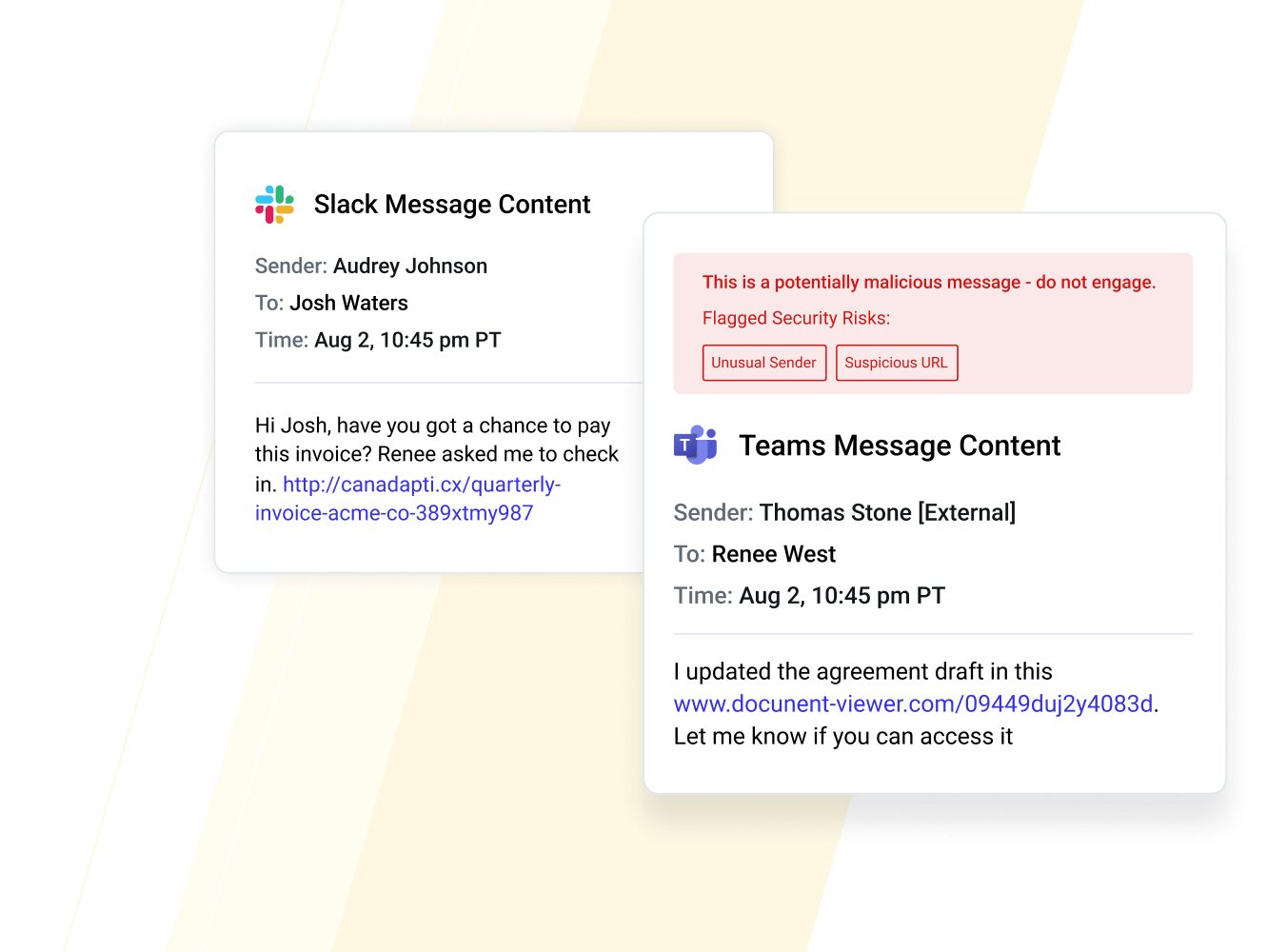 Email-Like Messaging Security Features
URL Inspection
Monitor Slack, Microsoft Teams, and Zoom messages for suspicious and malicious URLs.
Threat Log Visibility
Review flagged messages alongside email attack detections in Threat Log for a more comprehensive view of your risk.
External Message Visibility
Monitor chat messages with external members to detect and warn of malicious links.
Protect Users from Malicious Messages
Detect malicious links across Slack, Microsoft Teams, and Zoom.