An Abnormal Solution to the Email Security Problem
Secure your cloud email and communications applications from today's most targeted threats. Our solutions protect your organization, no matter which platform you're using or how attackers are targeting you.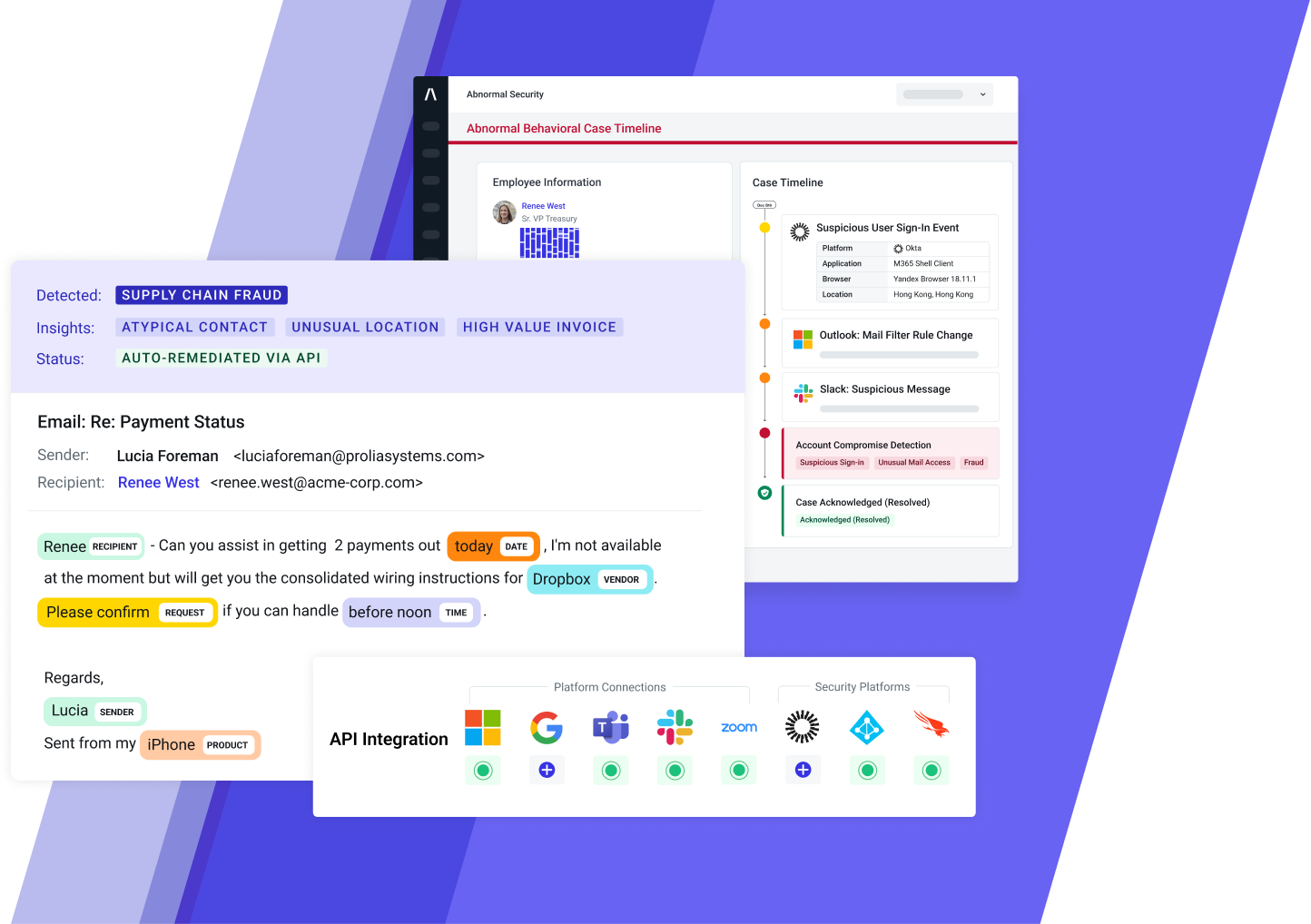 Secure Your Messaging Platforms
Microsoft 365 
Complement Microsoft's threat intelligence-based defenses with precise, behavioral AI-based protection for Outlook and Teams.
Abnormal for Microsoft 365 
Google Workspace
Enhance the built-in capabilities of Gmail to stop advanced email attacks that are bypassing existing security tools.
Abnormal for Google Workspace
Slack
Secure your messages and keep Slack from becoming an entry point for attackers targeting your organization.
Zoom
Protect your Zoom collaboration and prevent attackers from using the application to breach your business.
Improve Your Email Security Posture
See the Abnormal Solution to the Email Security Problem
Protect your organization from the full spectrum of email and collaboration application attacks with Abnormal.